Peter Luger Caesars Palace Opening Slated for Nov. 1
Posted on: August 30, 2023, 04:25h.
Last updated on: August 30, 2023, 08:41h.
The Caesars Palace location of Peter Luger, the storied New York steakhouse, is scheduled to open on Wednesday, November 1.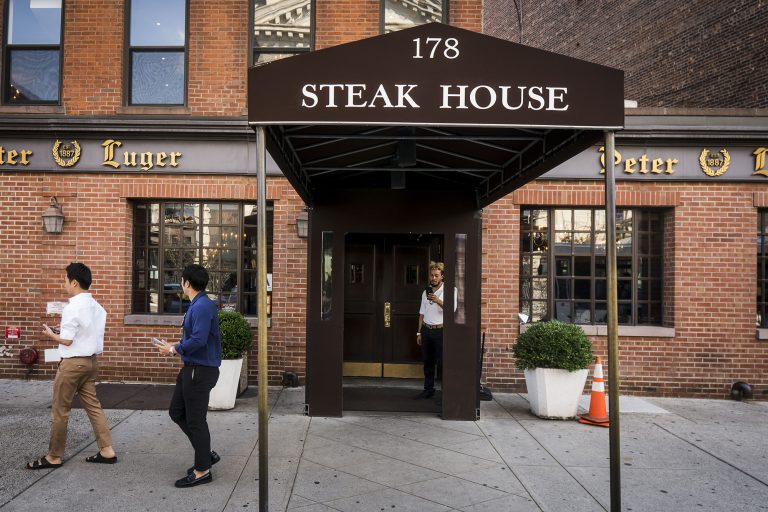 Caesars and Peter Luger announced the Las Vegas location in January 2022, and there was some hope then that the eatery would open by the end of that year. Peter Luger, which opened its first location in Brooklyn, NY, in 1887, is Michelin-starred and, in some circles, believed to be the first steak house in New York. The Las Vegas Strip location will be the restaurant's fourth, joining Brooklyn, Long Island, and Tokyo.
Designed by Jeffrey Beers International, Peter Luger Steak House Las Vegas draws inspiration from the original Brooklyn location, featuring exposed brick, wood paneling, oak floors and tabletops, and industrial windows," according to a statement. "The new restaurant spans 8,700 square feet and seats more than 300 people throughout the main dining room, large central bar and multiple private dining options."
The Caesars Palace iteration of Peter Luger will be open Wednesday through Sunday from 11 a.m. to 10 p.m. and Monday and Tuesday from 5 p.m. to 10 p.m.
Peter Luger Caesars Palace Will Be Different
The Peter Luger location in Caesars will be a departure from its sister locations in New York on at least two notable fronts.
First, as noted above, the Strip restaurant will have the capacity for more than 300 guests, while the New York venues seat just 60 to 65 guests. Second, the two New York eateries only accept cash, debit cards, house accounts, and personal checks as payment — not credit cards. The Caesars location will accept credit cards.
Broadening payment options is relevant because it's estimated that the average dinner for two at Peter Luger in New York can run anywhere from $200 to $300 or more, depending upon diners' beverage and side dish selections. The Las Vegas location will feature other amenities.
"From the main dining area, guests can watch the chefs prepare Peter Luger's signature dishes in the impressive display kitchen," as noted in the statement.
Peter Luger Has Famously Small Menu
Typical high-end steakhouses, including the dozens found in Las Vegas casino hotels, usually feature fairly expansive menus, including multiple cuts of beef and seafood selections along with side dishes. Peter Luger takes a different approach with a menu described as "famously sparse."
Regulars often order the Steak for One, Two, Three, or Four without ever looking at a menu. The restaurant also offers Rib Steak for One or Two, seafood options, and a variety of renowned appetizers, salads, and sides," according to the statement.
The Steak for Two, a massive porterhouse, is considered the menu's crown jewel. Peter Luger's Caesars Palace location will also feature a chilled shellfish tower unavailable at the New York venues.