Personal Assistant to President Donald Trump Fired for Online Gambling, Tax Issues
Posted on: March 14, 2018, 09:15h.
Last updated on: March 14, 2018, 09:18h.
John McEntee, described as a "personal assistant" to President Donald Trump, was escorted out of the White House on Monday after being denied permanent security clearance. Senior administration officials told the Wall Street Journal this week that the 27-year-old was denied clearance due to "problems related to online gambling and the mishandling of his taxes," but didn't elaborate or explain any further.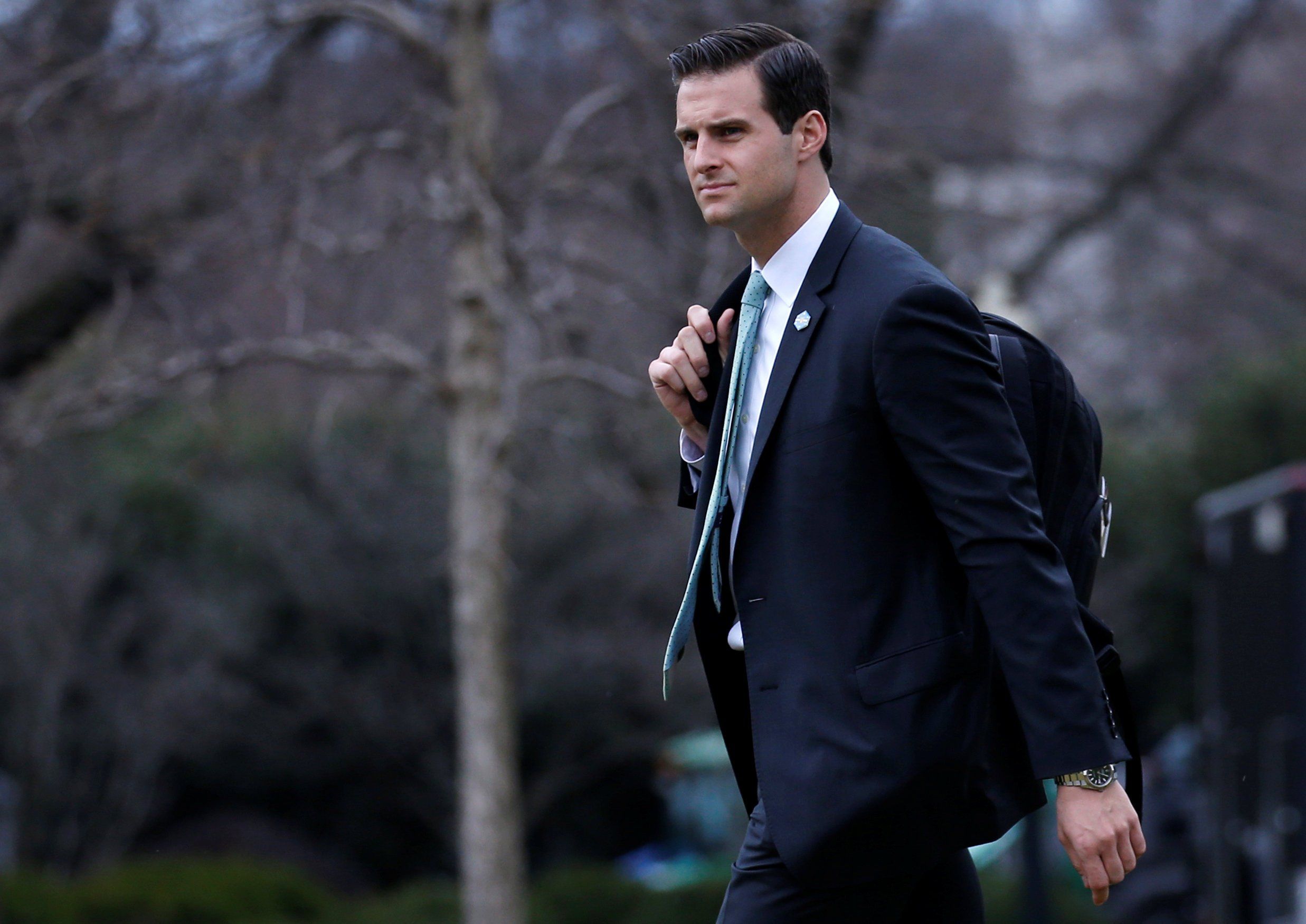 McEntee had been by Trump's side since the president's earliest campaign days back in 2015. But Chief of Staff John Kelly implemented a stricter security clearance policy after assuming the role in July. The former Homeland Security secretary said more than 130 people were working in the White House under interim security clearances when he took office.
McEntee's apparently questionable online gambling habits and tax problems prompted government officials to believe he shouldn't be privy to classified information. Internet casino gambling is illegal in all US states except for New Jersey and Delaware. Online poker only is legal in Nevada. Pennsylvania legalized internet gaming last fall, but the licensing process has just begun and no authorized sites are yet available.
One need not be a resident to play online in the three legal states, as long as your computer or cell phone can be detected as being inside those states' borders by gaming tracking software. So whether McEntee was gambling legally but ill-advisedly, or actually playing on offshore (and therefore illegal) accounts, hasn't been shared. Similarly, whether his reported tax issues were mere oversights or actual evasion or misreporting has not been clarified.
According to WSJ reporters Michael Bender and Rebecca Ballhaus, McEntee's removal was so swift that he didn't have time to collect his belongings, and he "left without his jacket."
McEntee wasn't the only Trump administration employee to receive a pink slip this week. Secretary of State Rex Tillerson was shown the door on Tuesday, and reports have surfaced that the second-ranking Cabinet member learned of his departure via the president's Twitter account.
You're Fired, You're Hired
A former college football player at the University of Connecticut, McEntee began working with the Trump campaign first as a volunteer. He was later promoted to full-time employee, and eventually became Trump's personal assistant.
It wasn't the most glamorous White House role. According to the WSJ, McEntee's responsibilities included such mundane tasks as making sure Trump had markers to sign autographs, delivering personal messages to the president, and making sure the White House clocks were adjusted for daylight saving time.
While McEntee cannot work closely with the president in the White House now, Trump has already appointed him to a new role. Less than 24 hours after he was escorted away from 1600 Pennsylvania Avenue, Trump's 2020 campaign announced McEntee's hiring as a senior advisor. Exactly what that role will entail has not been outlined.
Political Markets
Though betting on political outcomes is illegal across all 50 states, Americans can put financial wagers on political outcomes on PredictIt.org. The real money site has been issued a "no-action relief" from the Commodity Futures Trading Commission, which basically means the not-for-profit platform won't be sued by the government. It's not classified as gambling, because it's considered "educational," with outcomes used for studies and analysis.
The site offers up an array of betting markets, with any given player able to place a maximum stake of $850 per question.
Ivanka Trump's husband Jared Kushner — whose own security clearance was downgraded from "top secret" to "secret" at the end of February — is the subject of several PredictIt markets.
"Yes" shares of "Will a federal criminal charge be filed against Kushner by March 31?" are trading for just eight cents. "Yes" shares of "Will Trump pardon Kushner by end of 2018?" are going for 21 cents.
The controversy surrounding Kushner relates to his alleged communication with Russian officials during the 2016 presidential campaign.