Pennsylvania Woman Charged for Leaving Children, Dog Inside Car Outside Casino
Posted on: January 19, 2023, 10:21h.
Last updated on: January 26, 2023, 10:22h.
A Pennsylvania woman is facing criminal charges after state police say she allegedly left two children and a dog in her car while she gambled inside a casino.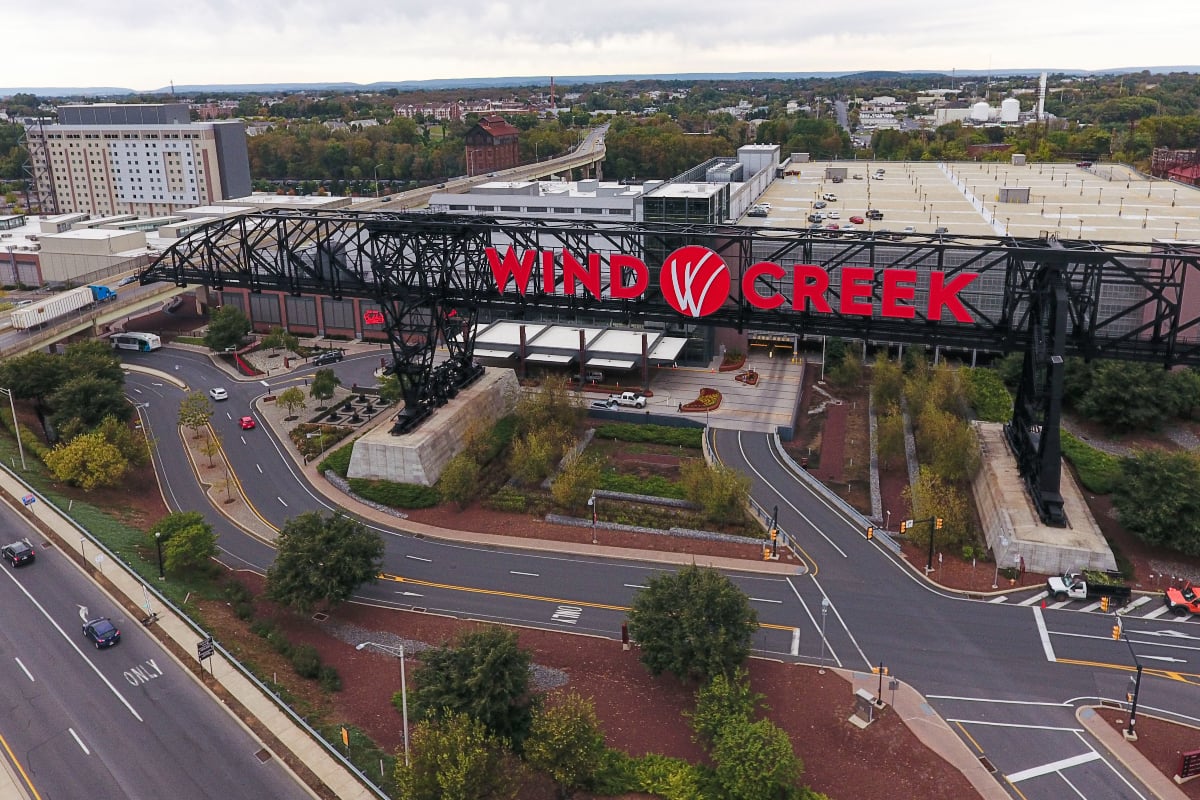 The Pennsylvania State Police's Gaming Enforcement Bureau says two children aged nine and three were noticed inside a Honda Civic outside Wind Creek Bethlehem by another patron last Thursday, January 12. After tipping off casino security, patrol officers located a 9-year-old girl sitting in the front passenger seat of the vehicle and a three-year-old toddler in the back in a car seat. A dog was also left unattended in the car.
The outside temperature during the incident was about 50 degrees Fahrenheit. Police waited and, eventually, a 31-year-old female approached the Honda. She told law enforcement she was only inside the casino briefly to cash out a voucher.
But casino surveillance observed the woman entering the casino and sitting down to play a slot machine. She did play for only about five minutes before getting up and exiting Wind Creek.
The woman was subsequently charged with four counts of child endangerment and reckless endangerment. She also faces a single charge of leaving a child unattended in a vehicle. She was released on $25K unsecured bail.
Pennsylvania Problem
Pennsylvania overtook New Jersey as the country's second-richest gaming state behind Nevada in 2022. But when it comes to incidences of children being left unattended outside casinos, Pennsylvania might be the nationwide leader.
Last November, the Pennsylvania Gaming Control Board (PGCB) unveiled a public service announcement called "Don't Gamble with Kids." The campaign is designed to reduce occurrences of children being left unattended outside casinos in vehicles.
The unfortunate frequency of these dangerous events has led the Pennsylvania Gaming Control Board to create 'Don't Gamble with Kids.' We also want the gaming public to understand the scope of this problem and if they see a child unattended in a parking lot, hotel or elsewhere to report it to casino personnel or local authorities," said Kevin O'Toole, executive director of the PGCB.
Such incidences continue to climb in the commonwealth. The board said in 2021 there were 171 reports of children left in vehicles outside casinos involving 279 minors. Those numbers surged to at least 285 incidences involving 464 minors in 2022.
Severe Consequences
The 31-year-old woman who allegedly left her two children and dog in her Honda while she played a Wind Creek slot machine is facing considerable penalties.
Child endangerment charges are typically first-degree misdemeanors in Pennsylvania. Prosecutors reserve elevating a child endangerment charge to a felony if there's a pattern of misconduct on the parent or guardian's behalf.
Examples of child endangerment include driving under the influence with a child in the vehicle, failing to seek medical attention for a child, and leaving a child unsupervised in an unsafe area. Leaving a child unsupervised or under the care of another young child can also warrant child endangerment charges.
A first-time offender found guilty of a misdemeanor child endangerment charge faces prison time and up to a $10K fine.