Pennsylvania Mini-Casino Back in Picture for Harley-Davidson Maker Springettsbury, Previously Opted Out
Posted on: February 15, 2018, 04:00h.
Last updated on: June 3, 2021, 03:15h.
In the tiny township of Springettsbury, the prospect of a Pennsylvania mini-casino, just a few months after being rejected, is getting a second look. City supervisors have pulled an about-face since nixing the possibility as recently as December.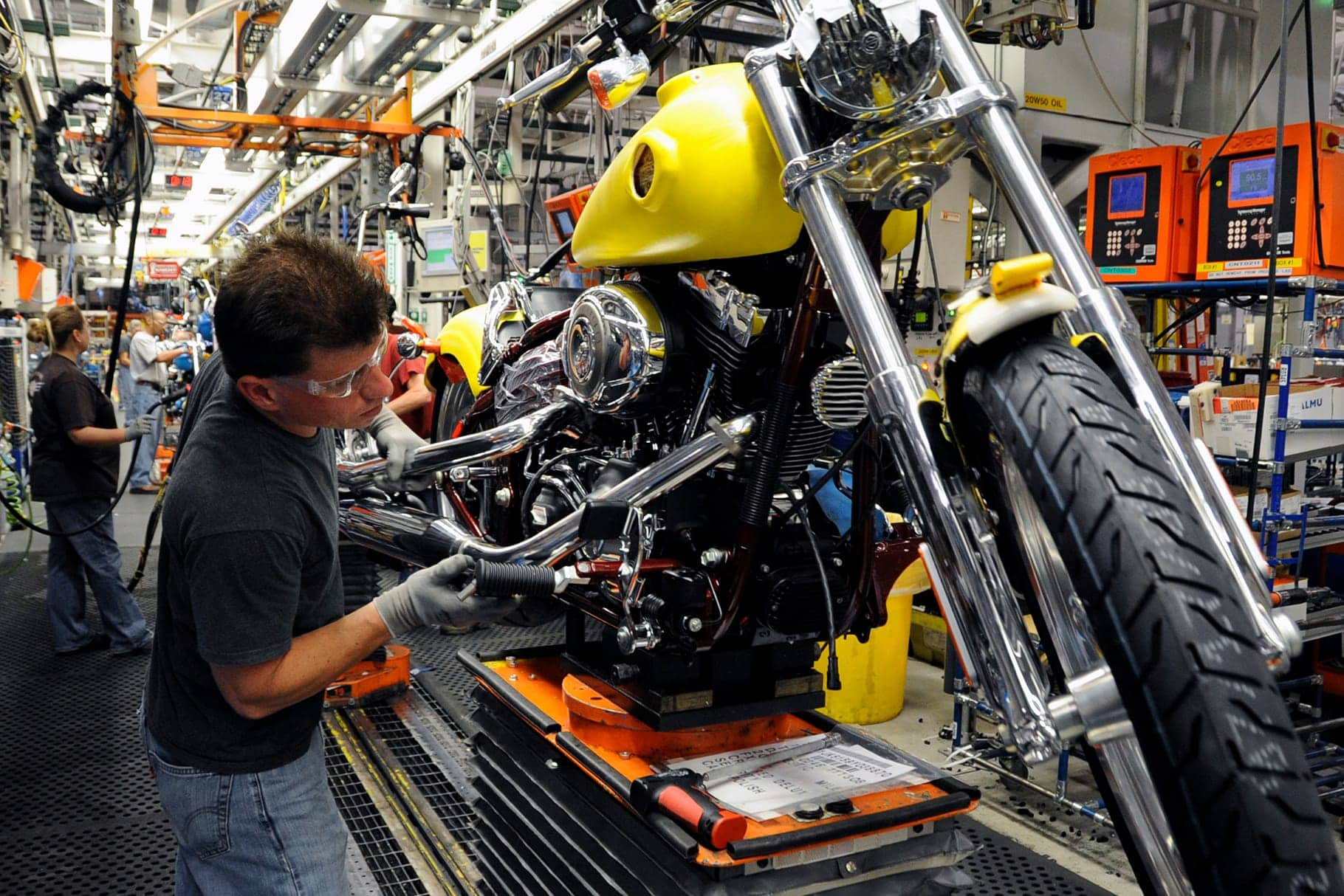 The small town only two weeks ago finalized plans to expand its existing fabrication, paint, and assembly facility by 450 jobs for a Harley-Davidson plant that once had as many as 2,000 workers, but had fallen to almost half that in recent years.
The expansion — which will bring total workers back up to about 1,500 — will take place over the next 18 months, and perhaps the prospect of a mini-casino for more workers' off hours suddenly sounded like a lucrative plan for Springettsbury's leaders.
The rural township of 27,000, following a decisive 4-to-1 vote last week, has made it clear that it now believes such a facility would be a boon to the community. It's no guarantee that a casino will now be built there, but the possibility is back on the table.
Opt Outs Opting Back In
Pennsylvania is awash in new gaming opportunities since Governor Tom Wolf signed a gambling expansion package, which will create 10 new mini-casinos in rural areas.
The state's 2,560 municipalities had until the end of 2017 to opt out of the bidding process, and hundreds of them just said no, including the township of Springettsbury. Like other local governments, their leadership had concerns about the potentially damaging impact such a facility could have on local residents.
But that "no" vote in December didn't close the door entirely. The significant financial windfall of such a facility likely played a big part in the about-face. The mini-casinos will be permitted to operate between 350 and 700 slot machines, with those games being taxed at a handsome 54 percent rate.
There is also the possibility of as many as 30 table games, which will be taxed at 14 percent, four percent of which will go directly to the local government.
Still, according to local TV station ABC27 News, local officials claim they are proceeding with caution.
"They want to make sure that the community's protected and that it meets the needs of the residents and the residents' vision for the future of the development of the community," Springettsbury Township Manager Benjamin Marchant said.
As far as a potential location, Marchant says those details are still being discussed, but a site near the existing Galleria Mall is one strong possibility.
Despite Springettsbury's recent change of heart, a new mini-casino in the area will face some competition.
Penn National Gaming, which won the contract to build the casinos with a $50.1 million bid in January, will now evaluate proposals from all interested towns.
Springettsbury has a multitude of factors working in its favor, including a central location in York County, with two major thoroughfares bringing potential traffic in from all directions.
Online Operators Still Waiting
The gains in Pennsylvania's gaming landscape aren't limited to just brick-and-mortar casinos, of course, as the Pennsylvania Gambling Control Board (PGCB) has announced that it's finally moving forward with its licensing process. Manufacturers and suppliers to internet operators can now apply to be authorized by the body starting on April 2.
When potential operators themselves will be permitted to apply for licences is more vague. The PGCB is in the first stages of its regulation process, and despite a step forward this week, it hasn't made clear when those applications will be accepted. What has been made clear is that the state's current land casinos will get first crack at the 13 available online casino licenses, once they're made available.