Pennsylvania Gambling Machines Could Soon Cozy Up to the Bar
Posted on: March 29, 2017, 03:00h.
Last updated on: March 29, 2017, 11:15h.
Pennsylvania gambling machines might soon be welcomed inside bars and licensed liquor establishments, as well as truck stops and off-track betting venues.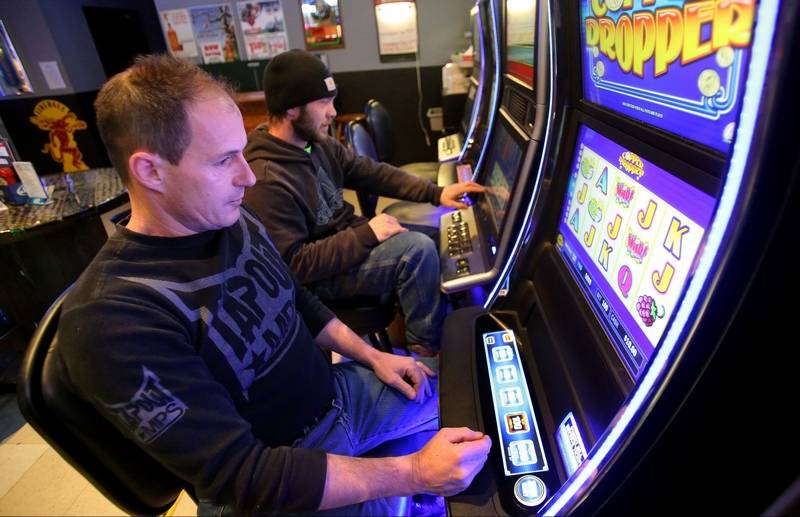 Though no legislation has been introduced regarding the video wagering terminals, a group of lawmakers in the Keystone State are soliciting support to authorize up to 40,000 machines. This week, the bipartisan coalition of state politicians unveiled a plan that shows $500 million being delivered to Harrisburg should the video gaming terminals (VGT) be permitted.
State Senator Guy Reschenthaler (R-Allegheny County) will be the prime sponsor and author of the forthcoming legislation.
"40,000 illegal VGTs are now operating in Pennsylvania in an unlicensed, unregulated, untaxed black market," Reschenthaler said during a press conference. "We need to legalize this industry to bring it out of the shadows through licensure and regulation to ensure protections against underage and problem gambling while producing much-needed revenue for our Commonwealth."
Reduced Slots Tax
In promoting his legislation, Reschenthaler says this time around with VGTs is different than prior attempts because Penn National Gaming, the only Pennsylvania-based casino operator, is helping craft the measure.
Casinos in previous years have been strongly opposed to allowing bars and taverns to host real money wagering machines. The catch is that land-based casinos would now see their tax obligations for slot machines reduced from 34 percent to 29 percent.
Eric Schippers, Penn National's public relations executive, said the math of the VGT statute adds up for his company, which owns the Hollywood Casino in Grantville in Central Pennsylvania.
Though Reschenthaler hasn't yet brought his bill to the legislature, he explained liquor establishments would be permitted to host up to five machines. Truck stops and OTB sites would be allowed 10.
Maximum bets would be capped at $5, with a $1,000 payout ceiling per individual each day. Locations would pay 34 percent of their gross revenues to the state, plus an additional four percent local share tax.
Online Gambling Hyped
Pennsylvania lawmakers are engulfed in a variety of pressing gambling issues facing the state. In addition to the possible legalization of VGTs, the state needs to amend its local share tax law that the Pennsylvania Supreme Court deemed illegal last fall.
If a solution isn't found, communities that host casinos stand to lose $10 million annually, which often accounts for a substantial amount of a county's overall operating budget.
With Governor Tom Wolf (D) looking to increase spending on education, and the state facing a drug epidemic, Pennsylvania is in desperate need of money. Gambling is seen as one such saving grace, but it's not just land-based expansion that's being targeted.
Online gambling legislation is also loitering in the halls of the State Capitol, and a new study concludes that Pennsylvania stands to reap hundreds of millions of dollars in added revenue should internet casinos go live.
In a white paper titled "Pennsylvania Online Gaming Revenue: A Billion-Dollar Opportunity," research analysts suggest roughly $426 million would be directed to Harrisburg from a legalized and regulated internet gambling market.
Schippers has been an advocate for online gambling. During a legislative hearing on ending iGaming prohibition in Massachusetts this month, Schippers said states should legalize online gambling to "protect our businesses" and prevent offshore operators from "poaching."