Pennsylvania Casino Table Dealer, Accomplice Charged for Cheating Scheme
Posted on: January 7, 2023, 11:28h.
Last updated on: January 16, 2023, 02:20h.
A Pennsylvania casino table dealer and an apparent coconspirator have been charged for allegedly running an illicit cheating scheme at an electronic craps game.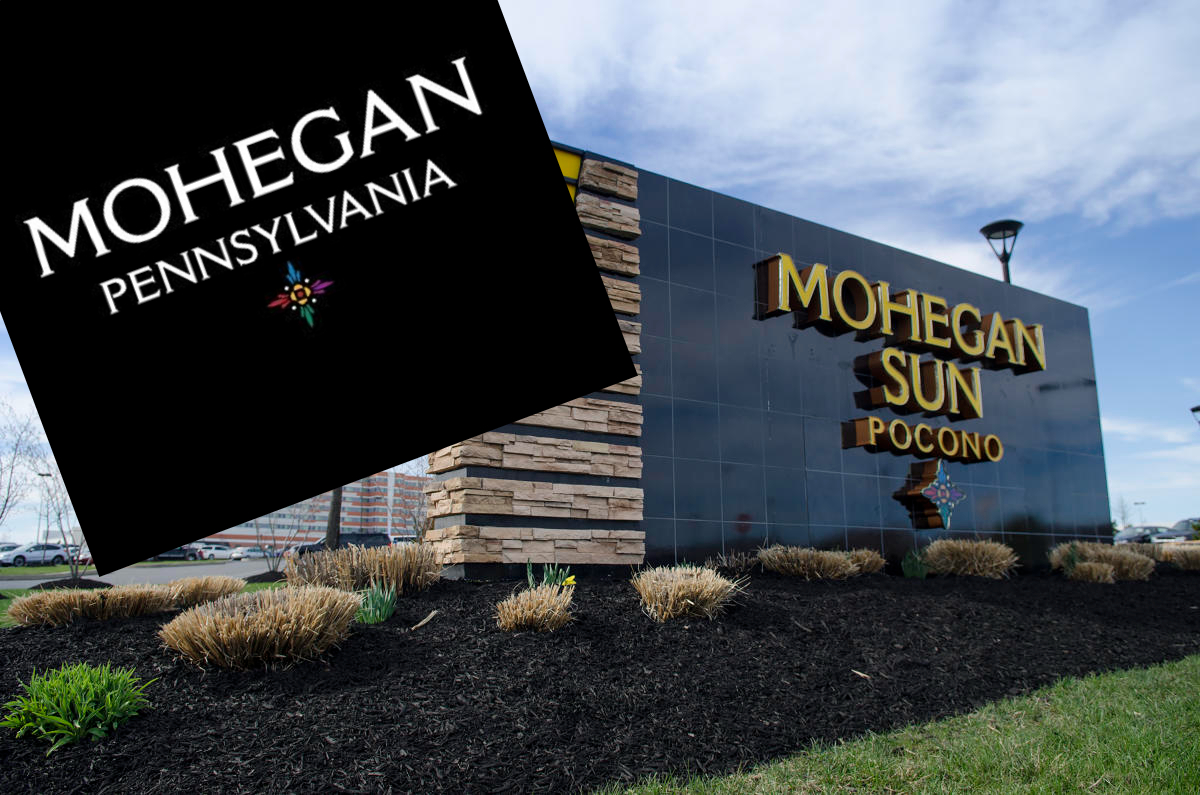 Pennsylvania State Police say Jason Richard Kutney, 52, of Bear Creek, and Louis Grasso, 66, of Pine Bush, N.Y., conspired to swindle money from the Mohegan Pennsylvania casino in Wilkes-Barre.
In charging documents, law enforcement alleges that Kutney repeatedly pushed a button early that rolled the dice prematurely. That allowed craps players at the electronic table game being run by Kutney to place their bets after the winning numbers were revealed.
The Pennsylvania State Police's Bureau of Gaming Enforcement said casino security began more closely monitoring Kutney's table after detecting a "sudden large win rate."
Surveillance video captured Kutney allegedly hitting the dice button early at least nine times. During the incidents, police say bettors were given as much as 20 seconds to place their bets even though the dice had been rolled and the winning numbers were displayed on the electronic felt.
Felony Charges
Kutney has been arrested and charged with three felony charges for receiving stolen property, theft by unlawful taking, and conspiring to trick, fraud, or manipulate a casino. Kutney has also been hit with a first-degree misdemeanor for knowingly tricking and/or defrauding a business.
Kutney is facing considerable prison time and fines if he's found guilty of the charges. His preliminary hearing is scheduled for Jan. 17 at the Luzerne County Central Court. Kutney remains in custody after failing to post 10% of his $25,000 bail that was set on Friday by Magisterial District Judge Joseph Halesey.
No court records could be found for the case against Grasso. But police believe Grasso was in cahoots with Kutney.
Casino security observed Grasso placing max bets and winning $17,521 on the electronic craps game during a Mohegan Pennsylvania visit in December. Grasso returned and won another $4,128 on the game with Kutney at the helm last Thursday.
Police said in an affidavit that Kutney admitted to law officers that he was assisting Grasso through a difficult time. Grasso declined to speak with police and instead requested an attorney.
Grasso Record
Casino.org could not independently verify whether the Louis Grasso involved in the Mohegan Pennsylvania alleged theft is the same Louis Grasso who last summer pleaded guilty to federal charges. In June, the US Attorney's Office for the Southern District of New York announced that racehorse veterinarian Dr. Louis Grasso, also of Pine Bush and of the same age as the Louis Grasso arrested in Pennsylvania, admitted to providing illegal performance-enhancing drugs to thoroughbred horsemen and trainers.
Last November, a federal judge sentenced Grasso to 50 months imprisonment. But federal District Judge P. Kevin Castel provided Grasso with time to get his business and personal affairs in order before reporting to serve the little more than four-year prison sentence.
Grasso is to surrender to corrections on Jan. 23.