Pennsylvania Casino Industry Posts Record Revenues 
Posted on: July 19, 2016, 05:14h.
Last updated on: July 19, 2016, 05:14h.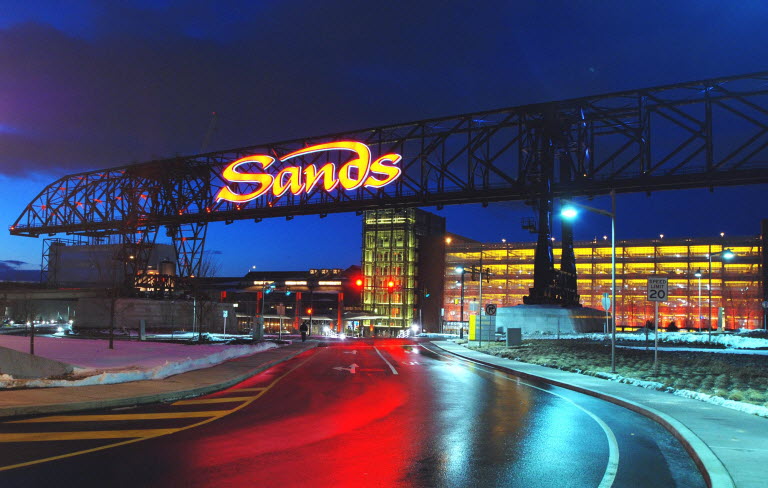 Pennsylvania's casinos reported the best results in their nine-year history for the 12 months ending June 30, 2016. According to the Pennsylvania Gaming Control Board, revenue from slots and table games topped $3.2 billion for the period, toppling the previous record by $86 million. Table games revenue alone was $839 million, up nearly 8 percent on last year.
Sheldon Adelson's Sands Bethlehem is the biggest casino in the state and, as expected, it took the lion's share of table games revenue, some $228.1 million, up 12.4 percent year-on-year, and dwarfing its closest competitor, Parx Casino, which took $155 million.
Rogue Chip Smuggler
Sands achieved this impressive figure, incidentally, despite the revelation that one of the casino's table game supervisors was charged today with removing high-domination chips from the casino secreted in her bra.
Local woman Brandy Micheli-Cheatham, 44, was spotted by eagle-eyed security staff stuffing six purple chips, each worth $500, into her underclothing. She admitted to the crime after being apprehended by casino staff who had initially figured she was just pleased to see them.
Despite all the exciting distractions down at the Sands, Adelson's joint was not top of the list for overall gross gambling revenue; that accolade went to Parx. Thanks to a gargantuan slots haul, Parx Casino brought in more revenue over all games than the Sands, by $9.9 million, for a total of $543.42 million.      
Sands' Secret Weapon
But prepare for the Sands to bite back in the coming months as it unleashes its secret weapon: International Gaming Technology's 150-cabinet electronic table game (EGT) station, the biggest electronic games installation in the country, unveiled July 7.
Each EGT cabinet features live roulette and baccarat games, with one real dealer. All bets are placed and settled electronically, and so the absence of the need to ship physical chips back and forth speeds up the pace of play, allowing the casino to lower the minimum stake and appeal to the mass market gambler.
Players can bet as little as $5 while more experienced players can take advantage of the multiplayer options and faster processing, a press release explained recently.
Parx, you have been warned!
Despite the enthusiastic embrace of innovation on its casino floor, Sands owner, LVS Corp, will be praying that the push to authorize and regulate online gambling in the state fails miserably come the fall. LVS boss Adelson is a bitter opponent of internet gambling and will be furious that Pennsylvania recently shot into pole position as the state most likely to regulate next.