Pennsylvania Budget Shortfall Seeks Holiday Gift From Gambling Expansion
Posted on: December 18, 2016, 10:00h.
Last updated on: December 16, 2016, 01:28h.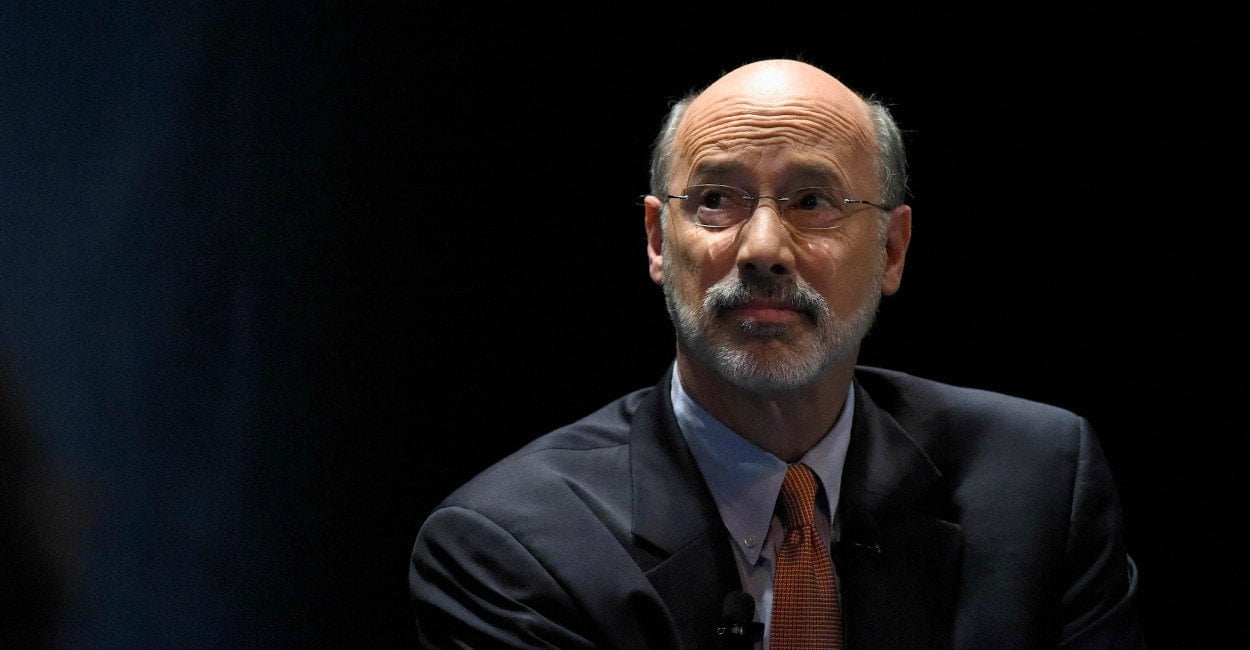 The Pennsylvania budget shortfall is projected to exceed $600 million in the coming months, and that staggering number is why gambling expansion is being seen as an urgent necessity once again in the Keystone State.
Governor Tom Wolf's (D) $31.5 billion operating budget for the fiscal year that will begin in July is now expected to outlast its funding, and while the Democratic chief executive is hoping to cut costs by consolidating state departments, the Republican-controlled General Assembly wants more drastic action. Wolf is expected to meet with his Cabinet to discuss ways to cut costs in the coming weeks.
Of course, $600 million is just a fraction of the state's overall budget, but that number will quickly grow further into the red if gambling expansion isn't passed. In Wolf's $31.5 billion blueprint, $100 million in tax revenue is assumed from authorizing internet casinos and online poker.
Keystone Between Rock & Hard Place
Pennsylvania's Independent Fiscal Office says the 2017 budget could balloon to an insufficiency of $700 million before the economic plan goes into effect next summer. If the state continues on the same course, the office projects deficits exceeding $3 billion per year.
"Government has basically looked the same in Pennsylvania for the last 40, 50 years," House Majority Leader Dave Reed (R-District 62) told the Pittsburgh Post-Gazette. "Absent a restructuring of government, you're going to look at huge personal income tax or sales tax increases, and there just isn't support for that in the General Assembly."
In addition to proposing online gambling, lawmakers have also provided 24/7 liquor permits to casinos. The booze tolerance measure was forecasted to generate $120 million for the state, as each new casino alcohol license would cost $1 million. But casinos didn't budge on becoming early morning watering holes.
"We're not going to pay $1 million for the privilege of selling alcohol after two am," Sands Bethlehem Casino CEO Mark Juliano said. "I don't know any other casino that will."
Learning to Share
The Pennsylvania budget shortfall isn't the only dark cloud hanging over the state. Also looming is the local casino tax share that requires gaming companies to pay their host municipalities at least $10 million per year.
In September, the state Supreme Court ruled that the share assessment violated the Pennsylvania Uniformity Clause, as it dictated casinos pay $10 million, or two percent of their total slot revenue, whichever is greater. Since no casino has ever grossed $500 million in slots to reach the $10 million threshold, the venues have been paying varying amounts to their counties to make up the difference.
The high court delayed the enforcement of its ruling for four months in order to give the state time to amend the law and make sure local governments continue receiving the $10 million they heavily rely upon. "What we really need is the Legislature to do what the Supreme Court asked them to do," Wolf said during a meeting with the Erie Times-News.
The General Assembly reconvenes on January 3, and gambling will be knocking on the door.
Similar Guides On This Topic