Seminole Tribe Finds Ally For New Compact in State Senate President Joe Negron
Posted on: November 23, 2016, 12:00h.
Last updated on: November 23, 2016, 11:57h.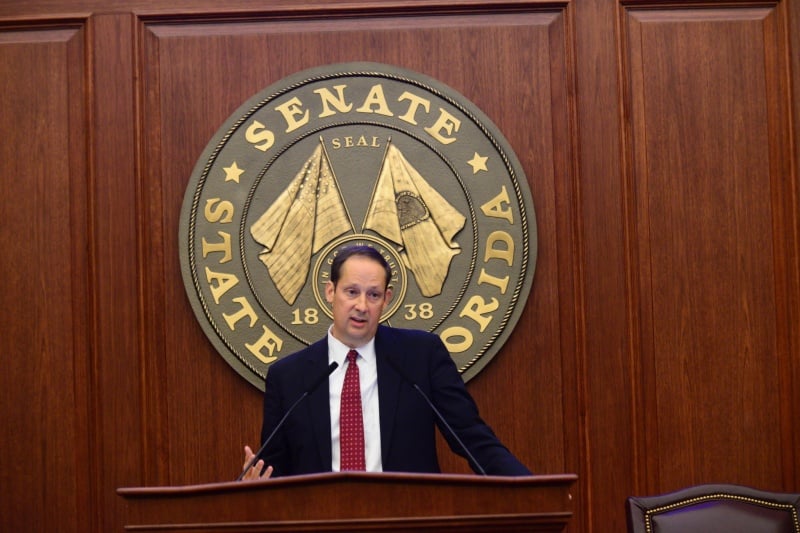 The powerful Seminole Tribe is operating blackjack tables at its six land-based casinos in Florida without an appropriate state gaming compact. That is something incoming State Senate President Joe Negron (R-District 25) hopes to change in early 2017.
Shortly after being sworn in as Florida Senate President, Negron told reporters that he's optimistic a new gaming agreement with the Seminoles can be reached soon after the New Year. The Seminoles are after the continued exclusive rights to blackjack, as well as the privileges of craps and roulette.
But incoming Florida House of Representatives Speaker Richard Corcoran (R-District 37) opposes additional gaming expansion. Negron hopes the two chambers can work together to assure Indian gaming's substantial tax revenues continue streaming into Tallahassee.
"I'm optimistic that we can work together with our colleagues in the House and ratify a compact . . . so the state has predictability in revenue," Negron explained.
No New Deal
The Seminole Tribe reached a 20-year compact in 2010 with Florida, but obtained the exclusive rights to blackjack for only five years. That opportunity equated into $200 million in annual revenue for the six casinos, or $1 billion during the five-year term.
Under the federal Indian Gaming Regulatory Act passed in 1988, Native American tribes are permitted to offer Class I and Class II gaming on sovereign lands without a state compact. But since the Seminole casinos also offer Class III gaming (slots and table games), an active compact is required.
Scott and Seminole leaders reached an amended seven-year deal in late 2015 to continue granting the Native American group with the exclusive rights to blackjack. The arrangement also called for the Seminoles to pay $3 billion to the state by 2022.
However, the proposal became muddied when certain lawmakers argued that the states' more than two-dozen racinos be allowed to offer slot machines. Neither chamber of Florida's conservative legislature, which is predominantly opposed to gambling expansion, even voted on the Seminole-Scott arrangement and the deal fell through.
Working Gridlock
Though the Seminoles are technically offering blackjack in violation of state law, Florida seems just fine with allowing the bets to endure while a new compact is worked out. The Seminoles continue to send tax revenue checks to the state, and the state continues to gladly accept the deposits.
But the Seminoles aren't sitting patiently waiting for their blackjack fate to be determined by politicians.
Last year, the Seminoles sued Florida for allowing pari-mutuel facilities to offer designated player-banked games that are similar to blackjack. Florida Attorney General Pam Bondi, who has made headlines for her problematic relationship with now President-elect Donald Trump, unsuccessfully requested that the case be dismissed.
US District Judge Robert Hinkle ruled in favor of the Seminoles earlier this month and said the tribe can offer blackjack until 2030.
Scott's office is reviewing the federal court's decision and will likely appeal once the legislature comes to terms on a refreshed compact.