Penn National Gaming Cuts More Than 2,500 Jobs at 13 Locations
Posted on: June 17, 2020, 11:59h.
Last updated on: June 18, 2020, 10:35h.
Penn National Gaming became the most recent casino owner to announce layoffs, as the Wyomissing, Penn.-based company has issued WARN notices in at least eight states over the past week.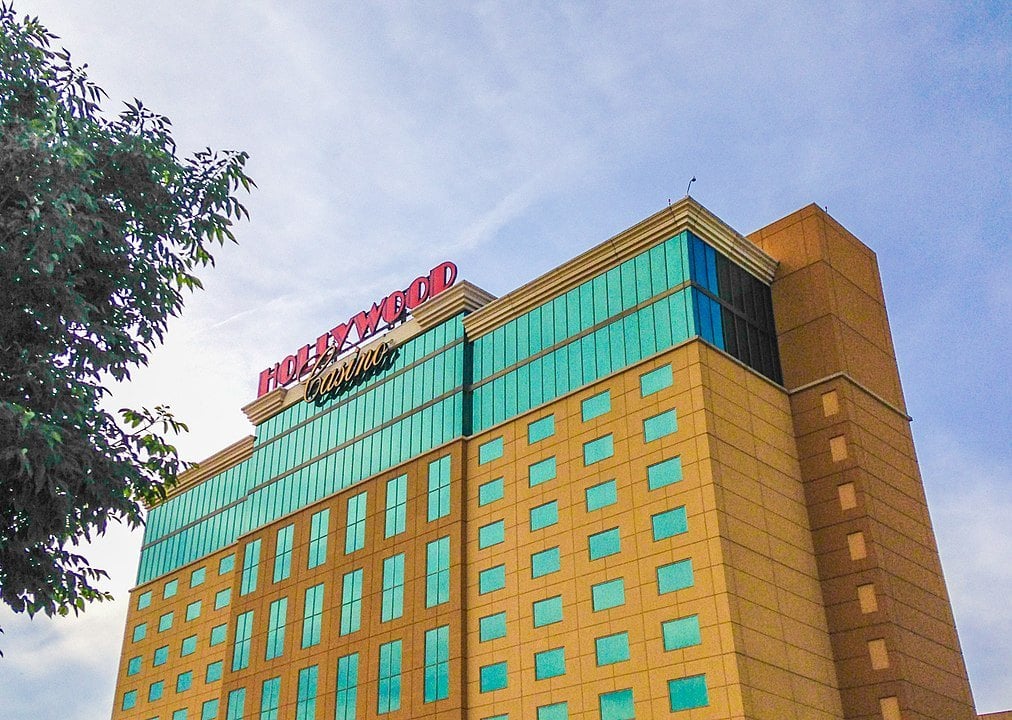 The letters and announcements posted on state labor department websites since June 12 state a total of 2,575 jobs will be permanently lost at 13 of the company's 36 casinos and two corporate offices. Most of the terminations will take place in August, although a couple of venues will conduct their layoffs in September.
These layoffs at Penn National Gaming are the unfortunate result of COVID-19 related business circumstances that were sudden, dramatic, and beyond our control," wrote Gene Clark, Penn National's senior vice president and chief human resources officer, in a letter to the Nevada Department of Employment, Training, and Rehabilitation last week. "…These significant drags on our business will likely continue for the foreseeable future."
"The impact on our business was not reasonably foreseeable until now," Clark continued. "We simply could not foresee that the initial closures of our properties that were issued by one or two states for a limited period of time, ultimately spread throughout all the states in which we operate, and eventually be extended, interrupting almost all business and travel temporarily."
Identical language was featured in the casinos' letters to other state officials. The letters also stated that the casinos could not have anticipated when states would allow them to reopen nor could they have been able to prepare for reopening under "restrictive" guidelines that would curtail traffic.
It's possible the scope of the job cuts at Penn National may be larger. The company has properties in 16 states, and not all of those states have updated their mass layoff announcements through June.
Company Stock on Sharp Rise
Like many of its fellow publicly traded gaming companies, Penn National's stock (NASDAQ: PENN) hit a 52-week low shortly after the coronavirus forced all of the nearly 1,000 US casinos to close in mid-March. On March 18, the stock sold for $3.75 per share.
And just like most other gaming stocks, Penn National took off from there. On June 5, just days after its properties began reopening and only days before the company started issuing layoff notices, the stock reached a 52-week high of $40.14.
On Wednesday, PENN closed at $32.46.
Latest Gaming Company to Cut Jobs
The Penn National layoffs come after the company furloughed most of its more than 26,000 workers after the casinos closed in March. During the closure, less than 850 workers remained on payroll.
The number of jobs eliminated varies by Penn National facility. The largest layoff is at the Hollywood Casino St. Louis, where the company will cut 445 positions starting on Aug. 15. The casino just reopened on Tuesday.
The company also will let go of 329 at the River City Casino, which is located in St. Louis and reopened Tuesday.
Penn National's corporate offices in Pennsylvania and Las Vegas also will see 233 positions cut.
And some properties may not be as affected. A company spokesman told the Dayton Daily News Tuesday that the Hollywood Gaming Dayton racino would see a "very small number of layoffs." Meanwhile, according to the Ohio Office of Workforce Development, Penn National's Hollywood Casinos in Columbus and Dayton would see more than 300 jobs eliminated between them.
Penn National's layoff announcements come on the heels of other gaming companies revealing their plans to get leaner. Gaming during the COVID-19 recovery has meant fewer slots, fewer seats, and fewer amenities for guests.
Last month, Boyd Gaming announced that job cuts of up to 60 percent may take place at its properties. Company officials said they made the announcement to be as transparent as possible with workers.
Also in May, MGM Resorts International acting CEO Bill Hornbuckle told furloughed employees that not everyone may return to the company's casinos and resorts this year.
In addition, Station Casinos alerted its workforce to prepare for a significant reduction in jobs at the company.
Penn National Layoffs Announced
Ameristar East Chicago, Indiana – 127 jobs
Hollywood Bangor, Maine – 121
Hollywood Casino Columbus, Ohio – 188
Hollywood Casino Toledo, Ohio – 116
Penn National Gaming Corporate, Pennsylvania and Nevada – 233
Hollywood Casino at Penn National Race Course, Pennsylvania – 64
M Resort, Nevada – 328
Ameristar Black Hawk, Colorado – 117
Hollywood Casino at Kansas Speedway – 218
River City Casino, Missouri – 329
Hollywood Casino St. Louis, Missouri – 445
Argosy Casino and Spa, Missouri – 289
Similar Guides On This Topic