Parx Casino Wants to Limit Pennsylvania Online Gambling Licensees to One Skin Only
Posted on: February 10, 2018, 10:00h.
Last updated on: February 9, 2018, 05:53h.
Pennsylvania's Parx Casino is seeking to limit the scale of the state's impending online gaming market by insisting participating land-based operators should be confined to just one skin each – or, in simple terms, one gambling website per casino.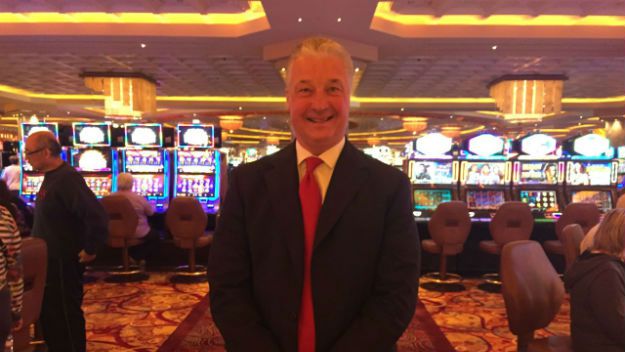 State lawmakers passed legislation in October which, among other things, legalized online gaming. Under the terms of the new regulations, the state's 12 (soon to be 13) casinos can each apply for an online gaming license. They are then required to partner with a platform provider who must separately also apply for licensing.
Parx's attorneys wrote to the Pennsylvania Gaming Control Board (PGCB) to state the casino's position in a letter dated January 30, which was posted this week on the regulator's website.
The lawyers also demanded restrictions on third-party branding, demanding that each site "match, or be predominantly the same, as the brand" of the land-based casino (Certificate Holder), rather than the internet gaming provider (IGO).
Skin in the Game
In New Jersey, regulations limit land-based licensees to five skins each, without any great restriction on third-party branding. This has allowed PokerStars, for example, to enter the market.
While the online poker giant partnered with Atlantic City's Resorts Casino Hotel to launch in New Jersey, PokerStarsNJ.com looks and feels like a standalone PokerStars site.
Parx says that a scenario where a certificate holder can have unlimited skins with unlimited IGOs, all with their own branding, would create an undesirable "sublicensing regime that essentially transfers licensing authority from the PGCB to the Certificate Holder."
Parx's lawyers also felt that Certificate Holders, who pay $3 million to $4 million in licensing fees, should not have their branding subsumed by IGOs, which pay just $1 million for a license.
Parx and Recreation
While Parx intends to participate in the market, likely through an existing partnership with GAN, its CEO Anthony Ricci expressed reservations about the legalization of online gaming prior to enactment. He was particularly concerned that remote gambling could cannibalize the existing land-based casino market, although this is a theory that has largely been debunked.
Parx's proposed restrictions reflect this fear of cannibalization. It wants to ensure that online gambling is contained and that it remains secondary to land-based gambling, with casino branding at the forefront of everything.
This would also help ensure that all Pennsylvania's casinos begin on a level playing field by discouraging dominant international brands, like PokerStars, from entering the market and tipping the balance of power in the favor of one operator.