PAGCOR Warns Government Officials to Avoid Casinos, Strict Penalties Announced
Posted on: January 27, 2018, 10:00h.
Last updated on: January 26, 2018, 04:08h.
PAGCOR (Philippine Gaming and Amusement Corporation) is joining forces with the Philippine National Police (PNP) to better regulate the entry of government officials into gambling venues throughout the country.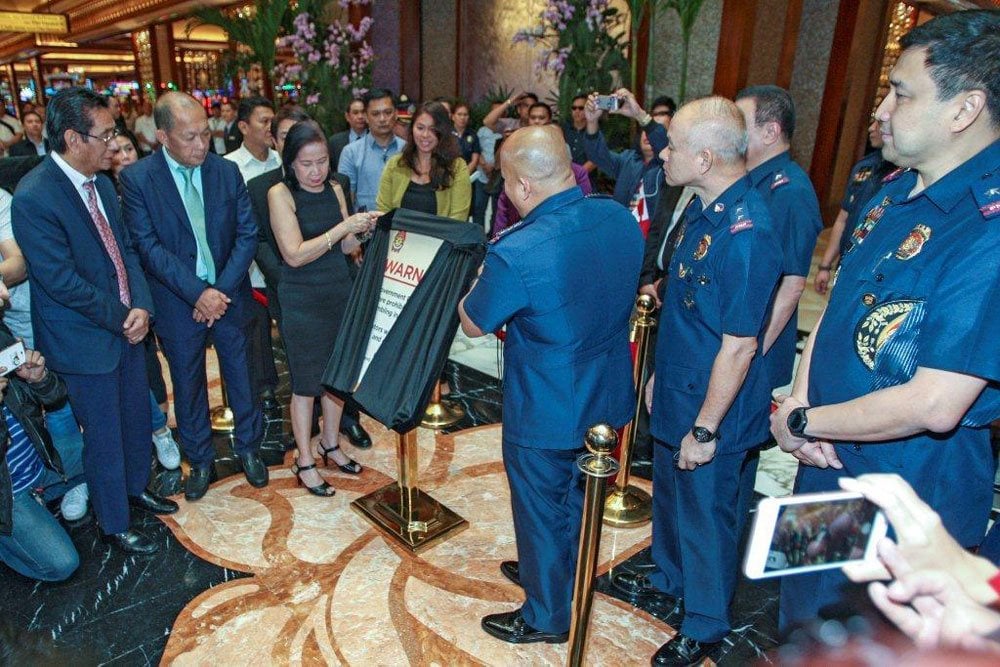 Under a new presidential decree issued by President Rodrigo Duterte, casinos that are found to welcome government workers will face costlier fines and stricter penalties moving forward. Casinos in violation of the presidential decree will be subjected to a penalty of PHP $100,000 ($1,964) per person, per incident.
In addition to federal and provincial officials, casinos must additionally refrain from allowing their immediate relatives access. Members of the Armed Forces of the Philippines are also barred from entering, staying, or playing in casinos. Casino employees not on the clock must also exit the property immediately after their shifts conclude.
Minors (under 21), students of any school, college, or university, and those in the Philippines Database of Restricted Persons, are also included in the presidential decree ban. PAGCOR added that casinos with multiple infractions of allowing under-21 guests on the casino floor will face closure.
PAGCOR Chairwoman Andrea Domingo said this week in the announcement, "We need to keep a close watch on all casino areas nationwide." The PAGCOR and PNP event was held at the Solaire Resort and Casino in Manila's Entertainment City.
Government Warning
In addition to PAGCOR announcing that casinos will face costlier penalties for allowing prohibited persons inside their properties, the gaming regulator is vaguely warning government officials that they too face stiff penalties.
Domingo explained to state employees that they "will be arrested and charged" should they be detained inside a casino. She added that "those who do not abide by the rules and guidelines will be dealt with accordingly."
Domingo's alert comes directly from Duterte. In 2016, the controversial leader explained his reasoning for wanting to keep government officials out of casinos.
"You are in the government with a measly income and yet you'll be seen in a casino?" Duterte asked. "I do not want people in government entering the casino."
Gambling Overhaul
Upon taking office in June 2016, Duterte vowed to rid the Philippines of corruption. His main target was the illegal drug trade, but he initially included both underground gambling rings and legal online gaming operations in his crusade.
He later eased his anti-gambling positions so long as minors were properly excluded, and operators paid their fair share of taxes. But Duterte is still changing the landscape of gambling in the country.
PAGCOR, which is currently both a casino regulator and operator, has been directed to divest its 46 land-based gaming holdings. Domingo said recently that the first round, which includes 17 casinos, is expected to be completed in the next few months.
Once all PAGCOR properties are sold to private companies, the agency will be renamed the Philippines Amusements and Gaming Authority (PAGA) and transition into a regulator-only capacity.
The goal, per Duterte, is to make PAGCOR an agency less prone to corruption.