Paddy Power Slapped by Regulator over Poor Anti-Money Laundering Measures
Posted on: March 2, 2016, 01:27h.
Last updated on: March 2, 2016, 07:04h.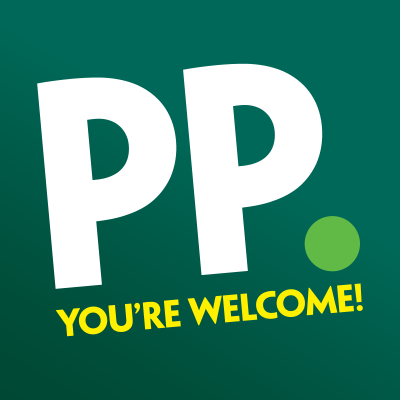 Irish bookmaker Paddy Power is used to having its wrists slapped by Britain's Advertising Standards Authority by now. The controversial company actually revels in the notoriety its risqué advertising brings, and it knows that some condemnation comes with that reality.
But a report published last week by the UK Gambling Commission (UKGC) details transgressions that are far more damaging to the company's reputation than the occasional off-color TV spot about blind soccer players kicking a cat into a tree.
The regulator criticized Paddy Power for "serious failings" in its anti-fraud and money laundering procedures in the report, highlighting two customers at the company's land-based betting shops who were found to have laundered money through the bookmaker's fixed-odds betting terminals (FOBTs).
Customer Fraud Conviction
The report also found that the operator had failed to take "reasonable steps" to establish the source of some of its online customers' gambling funds, citing one example of a customer who was later convicted of fraud.
Bank worker Mark Cooney was sentenced to 28 months in prison in September, after pleading guilty to stealing almost £250,000 ($348,000) from the accounts of elderly or deceased customers in order to fund his gambling addiction.
Paddy Power "made no direct inquires" about where his money came from, the regulator said.
The betting company said it had flagged Cooney as "medium risk" and recommended that further information be obtained, but no action was taken. The operator acknowledged that it failed to follow its own due diligence procedures with regard to checks on customers.
In a third case, betting shop senior staff were found to have encouraged a problem gambler to keep betting until he had lost five jobs and became homeless.
When the man, known only as Customer A, finally began to make fewer visits to the shop, a senior employee advised junior staff that "steps should be taken to try to increase Customer A's visits and time spent in the gambling premises."
£300,000 in Fines
"This was grossly at odds with the licensing objective of preventing vulnerable people from being exploited by gambling," said the Gambling Commission.
Paddy Power, which last month completed its €10 billion merger with Betfair, will make a voluntary payment of £280,000 to a "socially responsible" cause, plus £27,250 to the Commission to cover the cost of the investigation.
It is also required to submit its anti-money-laundering procedures to a third-party review and to strengthen its customer checks.
"The historical failings outlined in this report were clearly unacceptable," said a spokesperson for the enlarged Paddy Power Betfair.
"Paddy Power has since significantly strengthened its internal procedures and staff have been retrained to ensure these procedures are implemented effectively. Paddy Power Betfair takes its responsibilities extremely seriously and we have cooperated fully with the Gambling Commission at every stage of this process," the company spokesperson added.