Paddy Power Forced to Pull Offensive Oscar Pistorius Ad by Ad Authority
Posted on: March 7, 2014, 05:30h.
Last updated on: March 7, 2014, 01:37h.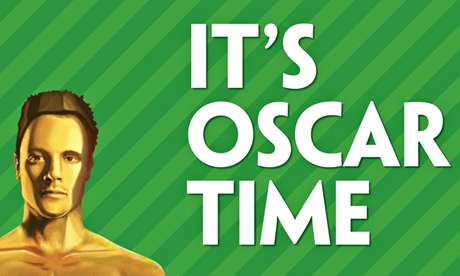 After fielding a record 5,200 complaints, Irish bookmaker Paddy Power has been forced to pull an offensive ad from its UK publications, as well as being investigated by the UK's Advertising Standards Authority (ASA).  The ad – which many felt at best trivialized the current and ongoing murder trial of Paralympian Oscar Pistorius, and at worst exploited it for profit – was ordered down earlier this week by the ASA after being inundated with input from horrified citizens.
Making Light of Pistorius Murder Trial
The print ad – which had appeared in the UK press recently, as well as on the Paddy Power website and social media feeds – offered odds on the outcome of the trial stating:
"IT'S OSCAR TIME. MONEY BACK IF HE WALKS. WE WILL REFUND ALL LOSING BETS ON THE OSCAR PISTORIUS TRIAL IF HE IS FOUND NOT GUILTY."
Pistorius' face appeared photoshopped onto an Oscar statuette – a reference to the recently aired Academy Awards, which were held in Los Angeles as the murder trial got underway in South Africa. According to over 122,000 signatories of an online petition, however, Pistorius' girlfriend Reeva Steenkamp's alleged murder in February 2013 at the hands of her boyfriend should be no laughing matter.
"A young woman has been killed," said Jean Hatchet, organizer of the change.org petition. "There's no doubt that she was killed by this man, whether or not he intended to kill her." The Paddy Power ad, she says, is "an incredibly awful, callous thing."
The ASA said it would publish its findings and proffer any sanctions in due course.  Meanwhile, the organization was clear in its disdain for the message.
"We consider the ad may be seriously prejudicial to the general public on the ground of the likely further serious and/or widespread offence it may cause," noted an ASA-issued statement that was released by the middle of week. "We are also concerned that the good reputation of the advertising industry may be further damaged by continued publication of this ad."
Paddy Power noted that the print campaign was only meant to run in conjunction with last week's Oscars anyway, and claimed it only ran once in a Sunday UK paper. Although the ASA said the Ireland-based company's website was out of its jurisdiction, a look at the site by late this week showed no trace of the ad whatsoever, nor any mention of its existence ever. A search of the company's website's betting options also revealed no matches for the word "Pistorius," though whether that indicates the bet is off is anyone's guess.
Not the First Offensive Ad from Paddy Power
Paddy Power – with a history of this kind of risqué marketing campaign – remained defiant, but seemed to completely miss the moral dimension, telling media: "Trial betting in general isn't a common occurrence, but there's certainly nothing new about betting on the outcome of the most high-profile court cases – and they don't come any more high-profile than this. Given the rolling coverage of this trial, pretty much everyone will be talking about it and speculating on the verdict. We're therefore expecting some of our customers to want to put their money where their mouth is."
Hatchet has requested that the profits made from the Pistorius bet should be donated to women's charities, to which Paddy Power retorted: "We're offering betting on the outcome of a trial. It's about whether Pistorius will be found guilty or not guilty, it's not a betting market on domestic violence."
It's far from the first of many Paddy Power campaigns that deliberately seeks to court controversy.
The company was once forced to pull billboard posters that showed Jesus and the Apostles gambling at the Last Supper. And in 2010, a TV spot that showed a blind soccer player kicking a cat into a tree was the most complained about spot of the year. The decision was also made to pull another TV spot that featured transvestites at a race meet, and invited its customers to "spot the stallions among the mares".
Of course, Paddy Power has achieved its real objective once more: to force its brand into the papers and get people talking about its marketing campaigns. However, at a time when politicians in the UK are questioning the level of gambling ads on television which they say can easily be viewed by minors, this is publicity that the gambling industry could probably do without.