Paddy Power Crosses the Line Again, Apologizes for Offensive Tweet
Posted on: August 8, 2020, 12:15h.
Last updated on: August 7, 2020, 12:01h.
Paddy Power has apologized for including a term many found offensive in a marketing video. The Irish bookmaker says the derogatory remark should have been excluded.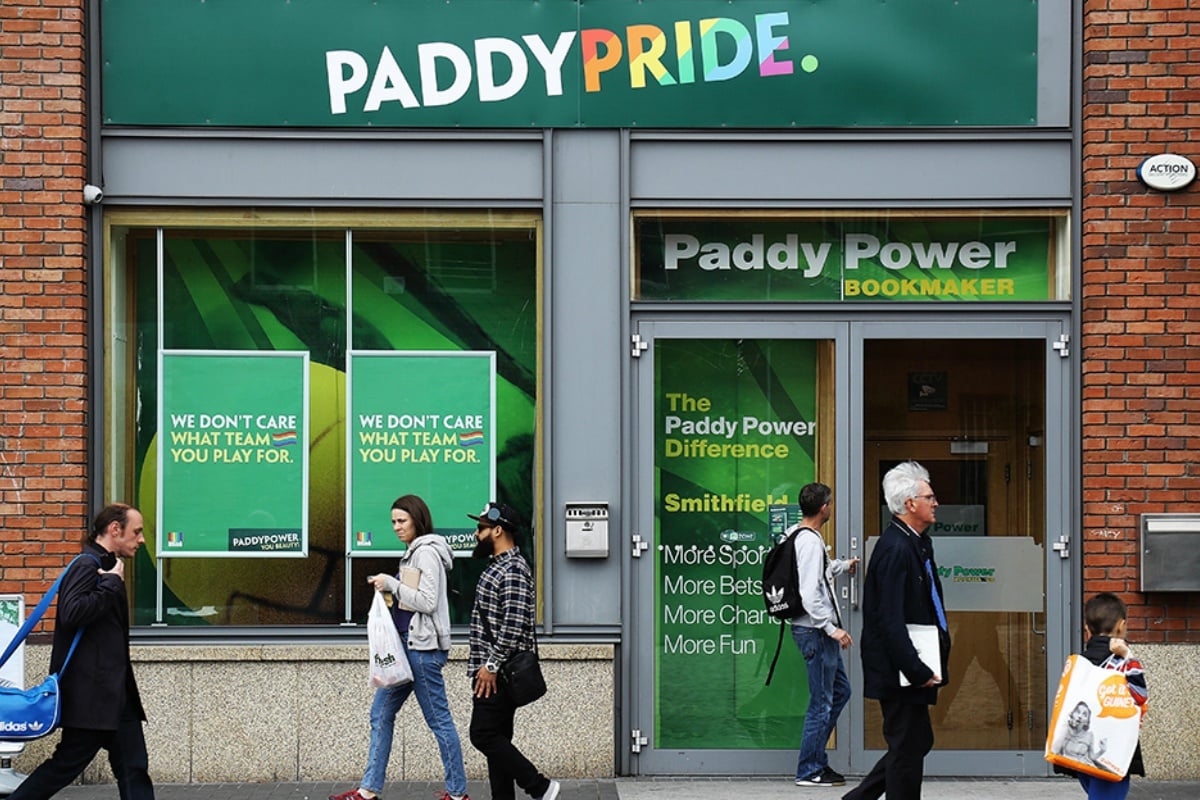 Over the past several months, Paddy Power has compiled what it finds to be funny tweets and social media reactions regarding fans' disappointment with their FA Cup team's weekly performance. The comments are produced in videos titled "Fan Denial."
In the bookmaker's most recent compilation, however, Paddy Power says one tweet was included that shouldn't have been. The comment used the homophobic slur "rent boys," which is malicious language for a male prostitute.
"Every Monday throughout the football season, we post Fan Denial. The series focuses on a specific game each week and aims to shine a light on the ridiculous ways some online fans react to defeat. These reactions range from the sublime to the ridiculous," Paddy Power said in response.
We are conscious that nothing inappropriate is included. This week, however, we messed up," the statement continued. "We allowed one tweet to be included that should have been removed. Paddy Power does not condone the use of such derogatory and offensive terms, and as soon as this comment was brought to our attention, we deleted the video."
Arsenal won the FA Cup Final on August 1 in a 2-1 victory over Chelsea.
Chelsea Pride, the fan group for the LGBT+ community of the football club, said Paddy Power's inclusion of the tweet "perpetuates the idea that this kind of 'banter' is acceptable in football."
History Repeats
Though Paddy Power has been a bit less controversial in recent years, the sportsbook has a long track record of dancing the line with potentially offensive marketing and betting lines.
That isn't to say the company has been exactly innocent. Last year, Paddy Power ran an advertisement during the Six Nations rugby tournament that many took issue with.
"Dear England, sorry for the last two years of pain, suffering, and humiliation. Another 798 and we'll be even," read a newspaper ad from the bookmaker.
Paddy said the spot was in jest — referencing England's recent poor play against Ireland — and Ireland's alleged 800 years of suppression under British rule.
The Advertising Standards Authority for Ireland (ASAI) said six formal complaints were filed against the marketing. The complaints found it racist, offensive, anti-English in sentiment, stirring up anti-English feelings, and was both highly insensitive and bigoted towards English people.
Offense Hits America
Paddy Power's most offensive moment — certainly in the eyes of US residents — came in November 2008, after Barack Obama was elected president. In response, Paddy offered odds on whether he would be assassinated in his first term.
The bookmaker offered 12/1 odds that Obama would not complete his first term, for whatever reason.
Eight years later, Paddy Power published an ad reading, "Orange is the New Black?" with odds of Donald Trump succeeding Obama at 3/1.