Osaka Begins Taking Applications for Integrated Resort Proposals
Posted on: April 26, 2019, 04:00h.
Last updated on: April 25, 2019, 05:52h.
The city of Osaka officially launched its request for proposal (RFP) process on Thursday, allowing operators to submit their ideas for the development of an integrated resort in the city or prefecture.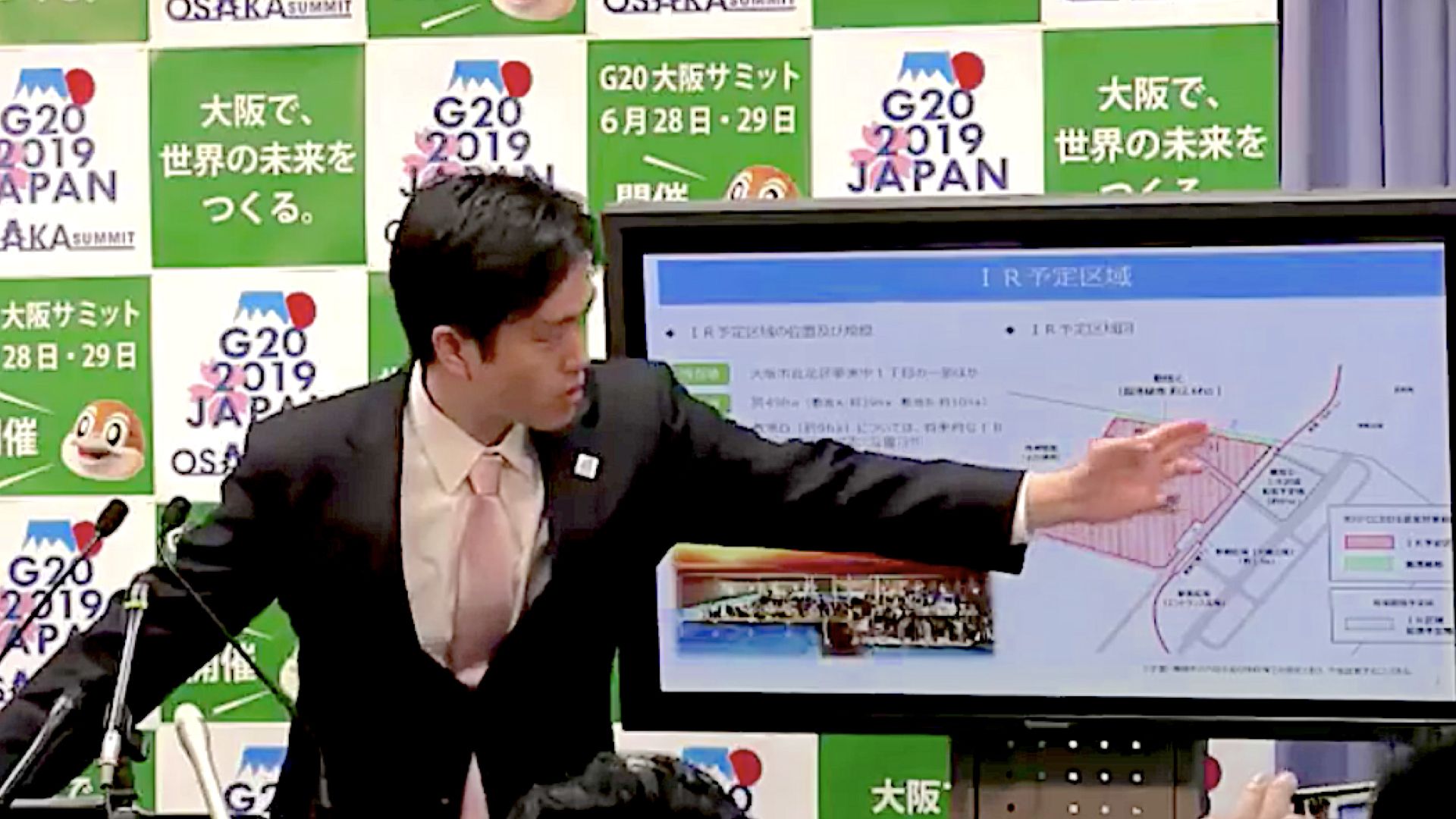 Osaka is seen as a likely host for one of up to three integrated resorts in Japan, each of which will contain a casino along with other attractions and amenities.
Opening in Time for World Expo Not a Must
The hope is that a resort could open in Osaka in time for the 2025 World Expo, which will be hosted by the city. However, Governor Hirofumi Yoshimura says that proposals that wouldn't see a casino opened until after that date will still be considered.
"Opening before the expo is not a red line," Yoshimura said in a Wednesday press conference. "We want operators to tell us how long it will take for us to have a facility of the highest quality."
The first stage of the application process will last until May 24. By that date, operators must confirm that they plan to participate in the RFP process.
The final deadline for submissions is expected to come sometime in August. Operators interested in being partners with the city and prefectural governments will have to submit a basic proposal that includes all of the attributes requested by the national government, including a large-scale hotel, exhibition space, the capacity to host major conventions, and features that will help promote the tourism industry as a whole.
Proposals must also include information on how operators plan to limit problem gambling and other harms to the local community. Other requirements may become clear after the central government establishes its fundamental policy for integrated resorts, which is expected to be released the summer.
Osaka Readying for National Licensing Battle
Osaka is hoping to get ahead of the process and choose a partner for its bid even before the national government begins taking proposals. The city and prefectural governments will then work with the chosen operator to develop a formal application to be submitted to compete for one of the three available IR licenses.
Building in Osaka won't be cheap for any interested operators, though that isn't expected to do much to lower interest in developing a casino in the city.
Any operator who wants to partner with Osaka will need to be prepared to build on Yumeshima, the manmade island in Osaka Bay. That will require extending the existing subway system out to the island at a cost of about 54 billion yen ($484 million). Officials want an operator who is willing to pick up at least 20.2 billion yen ($181 million) of that cost.
Despite polling that shows the Japanese public is strongly opposed to casino gambling, Osaka's city and provincial governments have been strongly in favor of bringing an integrated resort to the city.
Earlier this month, Yoshimura – formerly the city mayor and former governor Ichiro Matsui successfully won elections for each other's jobs, maintaining their grip over local affairs. The two are both members of a party that hopes to consolidate the city and prefecture governments into a single municipal body to simplify the local bureaucracy.