Oprah Winfrey 2020 Presidential Odds Shorten, Following Golden Globes Speech
Posted on: January 8, 2018, 05:00h.
Last updated on: January 8, 2018, 02:14h.
Could presidential candidate Oprah Winfrey be a thing in 2020? Before President Donald Trump disrupted all conventional political thinking while paving his own path to the White House, the notion of a former high-profile television personality and billionaire businessperson holding the most powerful office in the world might have seemed a bit of a stretch. Now, not so much.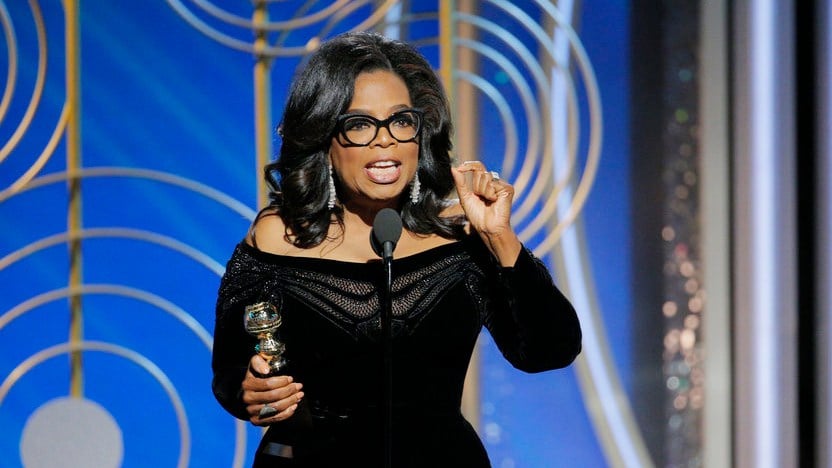 Oprah's Next Move?
2016 changed all the rules, and after a powerful speech at the Golden Globes, in which Oprah promised a "new day on the horizon" for women, Winfrey's chances of becoming commander-in-chief are quickly shortening.
At Irish bookmaker Paddy Power, Oprah's 2020 chances were cut from 16-1 to just 10-1 by Monday morning. That gives her the second-shortest odds of anyone in the world not named Donald Trump, who is currently at 5-2 to win re-election.
Winfrey's 10-1 line is now tied with former VP Joe Biden, current VP Mike Pence, and Senator Elizabeth Warren (D-Massachusetts). Oprah's odds are better than numerous other notable names, including Michelle Obama and Sen. Bernie Sanders (D-Vermont), both at 20-1, and 2016 candidate Hillary Clinton, now distant at 50-1.
While political betting is illegal in the US, online site PredictIt uses an educational loophole that allows gamblers to buy "shares" of outcomes. Oprah is trending lower there as well, with the market asking whether she'll run in 2020 surging 11 cents Monday, up to 35 cents.
Various media reports say sources close to Winfrey confirm that she's "actively thinking" about running for president in two more years.
The Oprah Effect
Oprah's Golden Globes address focused on the recent sexual misconduct scandals blanketing the entertainment industry.
Dubbed the "Weinstein effect," after more than 80 women have come forward with allegations of inappropriate sexual conduct by Hollywood mogul Harvey Weinstein, the scandals have damaged the careers of Matt Lauer, Louis CK, Kevin Spacey, and many others. Former Sen. Al Franken (D-Minnesota) also admitted to behaving inappropriately, and announced his resignation from Congress in December, which went into effect on January 2nd.
Oprah said the women who came forward should be celebrated, but sexual misconduct scandals aren't reserved to the entertainment industry, of course.
"It's one that transcends any culture, geography, race, religion, politics, or workplace," Oprah declared. "I want to express gratitude to all the women who've endured years of abuse and assault."
While the majority of the so-called "Weinstein effect" victims have been women, several men have also brought sexual misconduct allegations against celebrities, specifically Spacey, who recently acknowledged what pretty much everyone has known for decades: that he is gay.
After rallying the funereally garbed Golden Globe crowd with feminist empowerment, Oprah's message seemed to turn towards the president. Some political observers believe it was an informal launch to her political career.
"We all have lived too many years in a culture broken by brutally powerful men. For too long, women have not been heard or believed if they dared to speak their truth to the power of those men. But their time is up," Oprah stated to roaring applause.
She concluded that "a new day is on the horizon," and "when that new day finally dawns, it will be because of a lot of magnificent women, many of whom are right here in this room tonight, and some pretty phenomenal men, fighting hard to make sure that they become the leaders."