Online Bettors Predict Democrats Flip House, Republicans Retain Senate During Midterms
Posted on: October 31, 2018, 10:46h.
Last updated on: October 31, 2018, 10:46h.
The Democrats will take control of the US House of Representatives in early 2019 after their winners from next Tuesday's midterm elections are sworn into office. That's according to online bettors at PredictIt, who are putting their money where their beliefs are.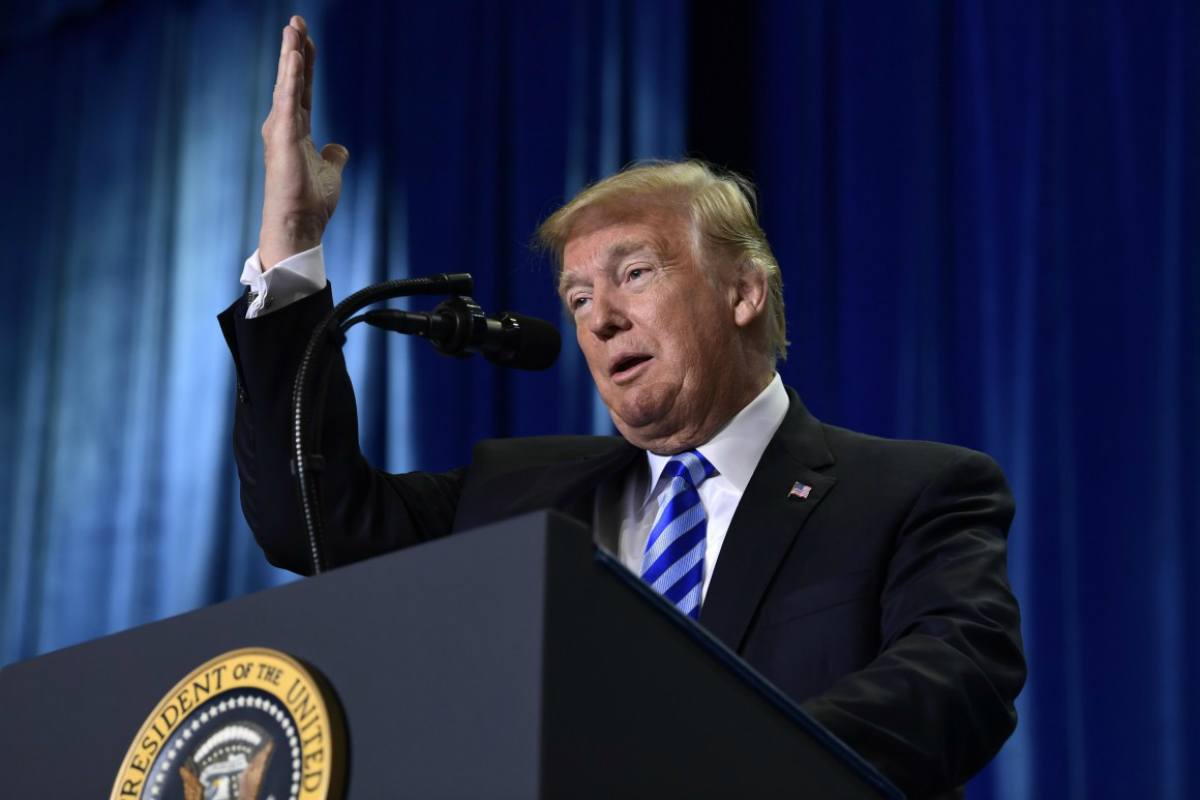 The market asking "Who will control the House after 2018?" has Democratic shares trading at 69 cents, and GOP shares at 33 cents. The odds have held relatively steady over the last three months. Congressional midterm winners will be sworn into office on January 3, 2019.
PredictIt users buy and sell shares of political outcomes. Those that come to fruition are paid $1 each, while those that don't become valueless.
President Donald Trump is embarking on an eight-state campaign to convince Republicans to get out and vote. The midterm talking points include the recent mass shooting at a Pittsburgh synagogue that left 11 dead, mail bombs sent to Trump opponents, and an approaching caravan of Central American migrants to the southern border.
Senate Power, Key Races
For the Democrats to win control of the House, they need to pick up 23 seats in the lower chamber. Online prediction machine FiveThirtyEight gives the Dems odds of 85 percent of taking the House.
The Senate, however, will likely remain in GOP hands. The PredictIt market asking "Who will control the Senate after 2018?" has Republicans heavily favored at 88 cents. Democratic shares are trading for 13 cents.
While names like Senators Ted Cruz (R-Texas), Dianne Feinstein (D-California), Elizabeth Warren (D-Massachusetts), and Bernie Sanders (I-Vermont) are all presumed sure things for reelection, with each of their PredictIt markets heavily trading in their favor, there are some tighter battles.
Sen. Bill Nelson (D-Florida) is in a heated race with challenger and former Florida Governor Rick Scott (R). PredictIt feels the incumbent will win, with Nelson's shares of keeping the Senate seat trading at 57 cents.
A seat PredictIt bettors believe the Democrats will flip in the Senate is Dean Heller's (R-Nevada). Challenger Jacky Rosen (D), who has represented Nevada in Congress since 2017, is favored 55 cents to 45 cents.
Gubernatorial Interest
One of the most closely contested races for governor is taking place in Nevada where current Silver State Attorney General Adam Laxalt is running on the GOP ticket against Clark County Commissioner Steve Sisolak.
The Real Clear Politics polling average has Laxalt just a 0.8-point favorite. However, PredictIt bettors say Sisolak will win, with his shares currently trading for 57 cents to Laxalt at 47 cents.
A gubernatorial race with considerable interest to the gaming industry will take place in Florida. The Sunshine State's next governor could be a deciding factor in whether gaming expansion will occur in the coming years.
Tallahassee Mayor Andrew Gillum (D) is the PredictIt favorite at 63 cents, and US Rep. Ron DeSantis (R) the underdog at 39 cents.
Floridians will also decide whether they want to amend the state constitution and strip lawmakers of their power to dictate gaming-related laws. The measure is being heavily funded by Disney and the Seminole Tribe, two entities that believe citizens will better protect against expansion than politicians.