UPDATE: Paris Las Vegas to Annex Tower From Horseshoe
Posted on: May 1, 2023, 10:41h.
Last updated on: May 1, 2023, 10:56h.
UPDATE: On May 1, Caesars Entertainment confirmed this story, which was broken by Scott Roeben of Casino.org's Vital Vegas on April 25.
---
EARLIER: Clark County has approved plans for Caesars Entertainment Inc. to remake one of its two Horseshoe towers into a Paris Las Vegas tower. The tower will connect to Paris via an enclosed pedestrian bridge. The remodel should be complete by 2024.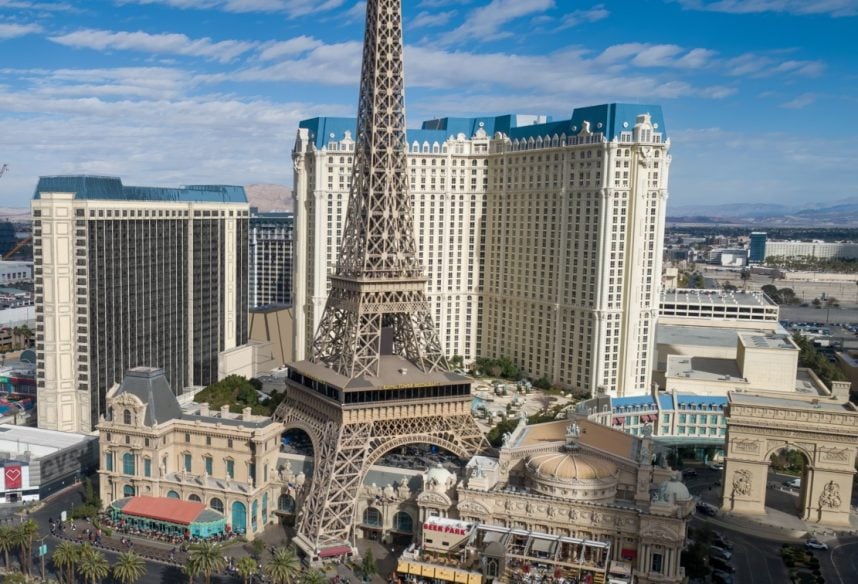 This will be the third rebranding for the 26-story, 756-room tower, which opened in 1981 as the south tower of the original MGM Grand and became part of Bally's in 1986, renamed the Jubilee Tower in 2013, and then Horseshoe in 2022.
During a Clark County Board of Commissioners meeting on April 5, Caesars was approved to heighten the tower from 170  feet to 290 feet. This will accommodate a Parisian-style roof. Balconies will also be added to the tower's west-facing rooms, which view the Bellagio fountains. The tower will be renamed the Versailles Tower to match its new French identity.
Caesars rebranded Bally's Las Vegas as Horseshoe last December, a brand it purchased in 2004, making it the 10th Horseshoe property in its portfolio. Though the Bally's name was removed from the Jubilee Tower, only the exterior of the north tower received a new paint job and signage, leading to speculation.
The cost will exceed $100M, including a remodel of the Jubilee Tower, its first since 2014.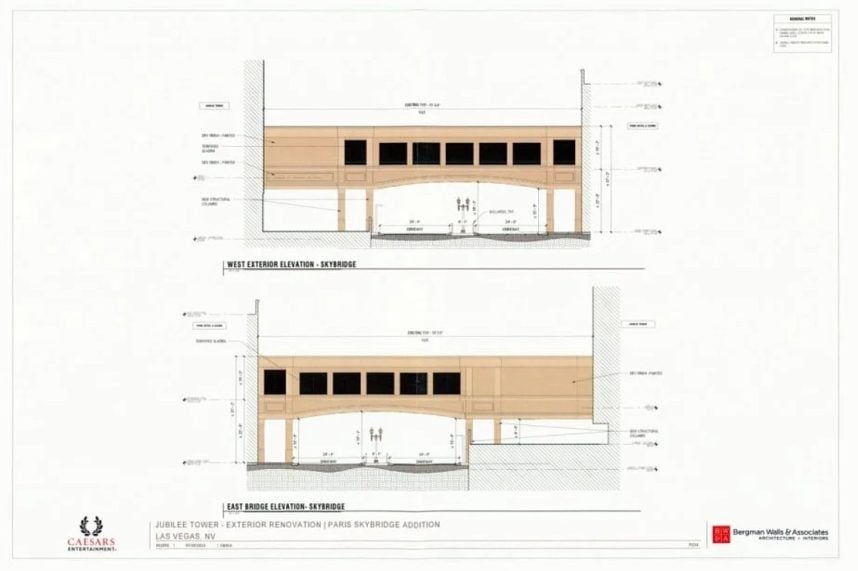 Sister Act
Paris opened as a sister property to Bally's in 1999 and the two were always tightly integrated. Not only is there an unusual ground-floor walkway connecting their casinos indoors, but the two resorts operated under a single gaming license for many years.
The Jubilee Tower wasn't part of the deadliest disaster in Nevada history. Eighty-five people were killed after an electrical fire started in a ground-floor restaurant at the original MGM Grand and spread to what was then its only tower on Nov. 12, 1980. The tower, which has 2,052 rooms, was later renamed by Bally's as its Indigo Tower.
Eerily, the 19th floor of this tower was the site of a small fire on Friday, April 28, 2023. Several people sought medical attention on site, but none were taken to a hospital.