Oklahoma Casino Sees Explosive Device Lead to Hotel Evacuation
Posted on: July 20, 2023, 08:40h.
Last updated on: July 20, 2023, 04:34h.
Authorities continue to search for details on the person who had an explosive device with them last week at Ponca City, Oklahoma's Osage Casino and Hotel.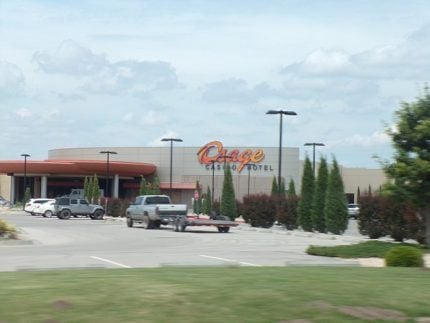 The device was found in the hotel guest's luggage at the property last Thursday, according to Oklahoma TV station KOCO.
Several law enforcement agencies responded to the site to take part in the investigation.
The Oklahoma Highway Patrol (OHP) Bomb Team destroyed the explosive device safely. Other officers responded with assistance from the Osage Nation Police Department and the Osage County Sheriff's Office.
Building Evacuated, No Injuries Reported
As a precaution, hotel guests were evacuated from the building while a search was underway, according to the hotel's general manager, Jennifer Swords.
It appears the owner of the luggage called authorities to report the device. It's unclear what led the person to notify police.
Authorities quickly responded, and the device was located at about 8:15 a.m. after a search.
I actually saw them leave with two paper cups and something in the device, and at that time, the police chief told me I could go ahead and let the guests back in the room[s], that they had cleared everything and it was safe to go back in — and I saw him actually leave with the device," Swords told KOCO.
No one was injured during the incident, the report added, and the casino and hotel quickly resumed normal operations.
As of this week, specific details on the device still were not released, nor was it clear if any arrests will be made. It's possible the hotel guest notified police out of safety concerns, but that couldn't be confirmed this week.
When asked about the device, Oklahoma Highway Patrol Trooper Brack Miller told KOCO that it was a round used to simulate an actual explosive device.
It's probably — this is a little bit of speculation — but it's probably something that has a loud flash or a bang to it to simulate a real device," Miller explained.
Initially, the incident was investigated as a possible bomb threat, according to Oklahoma TV station KOKH.
The tribal casino-hotel is located on US Route 60, about 105 miles north of Oklahoma City.
The property is part of the Osage Casino hotel chain operated by the Osage Nation.