Ohio State No. 1 in College Football Playoff Rankings, Clemson Outside Looking In
Posted on: November 6, 2019, 12:08h.
Last updated on: November 6, 2019, 01:09h.
Ohio State is the top-ranked team in college football, according to the 13 committee members of the College Football Playoff.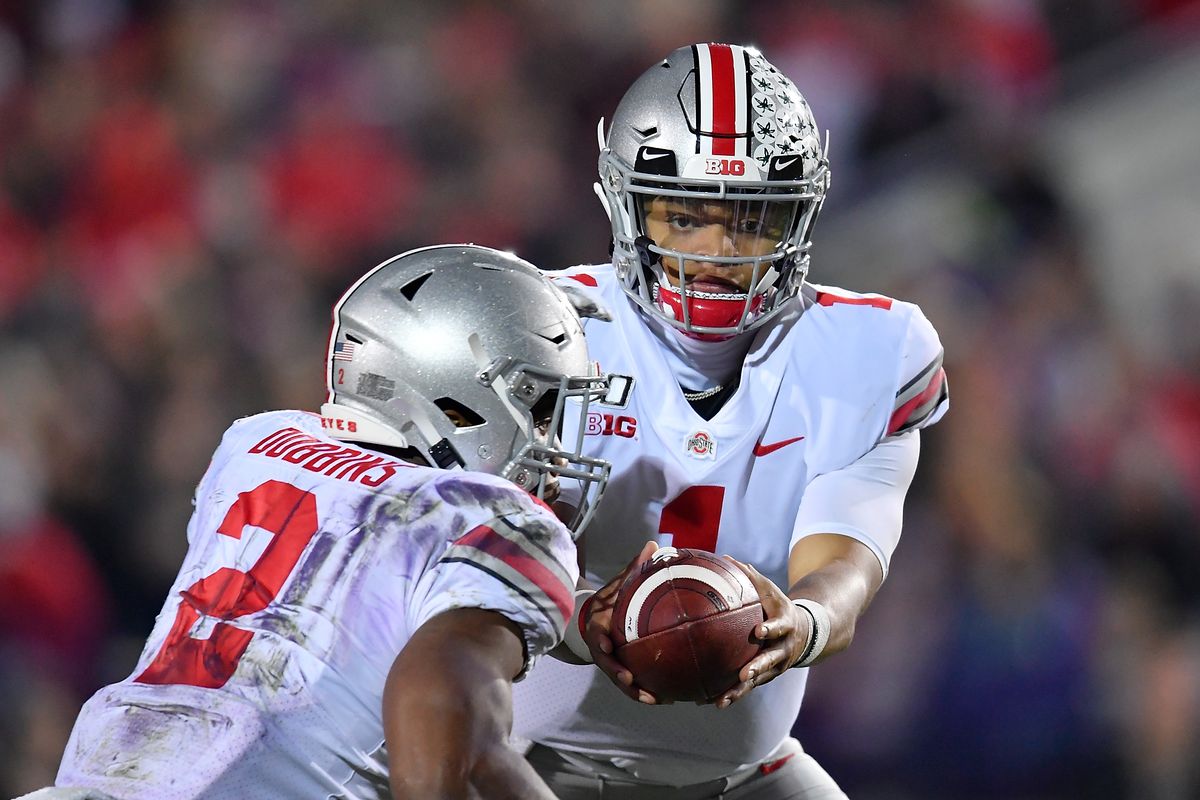 The top four came as a bit of a surprise. Following the Buckeyes, it's No. 2 LSU, No. 3. Alabama, and No. 4 Penn State. An undefeated Clemson – the defending national champions – comes in on the outside at No. 5.
Four teams will make the College Football Playoff games. This year, they're earmarked for the PlayStation Fiesta Bowl and Chick-fil-A Peach Bowl on December 28.
The rankings will almost certainly adjust in a week, as No. 2 LSU travels to No. 3 Alabama this Saturday. The home team Crimson Tide are 6.5-point favorites over the visiting Tigers.
Title Odds
Clemson has done everything they can. The reigning national champions have been to three of the last four championship games, and have won each of their first nine games in 2019.
But the Tigers' weak schedule has hurt Clemson's playoff ranking in the eyes of the committee members. They've played just one ranked opponent: Texas A&M, which was ranked No. 12 during their September 7 showdown, but has since lost two more games (against Auburn and Alabama) and is now unranked.
The committee has given favor to Penn State over Clemson. The Nittany Lions have beaten two ranked opponents – Iowa and Michigan – which are respectively No. 18 and No. 14 in the College Football Playoff rankings.
It just doesn't matter," Clemson coach Dabo Swinney said of the rankings. "If we're 2, 3, 4, 15 – it just doesn't matter. It's not worth the brain cells. We just go to work and try to have a good Wednesday practice."
FanDuel believes Alabama will beat LSU, and potentially go on to win the national title for a sixth time since 2009. The sportsbook has the Crimson Tide at +250 to win it all.
But both Clemson and Ohio State share those odds, a $100 bet netting $250. LSU is next at +800, then it's Georgia (+1800), Oklahoma (+2500), and PSU the longest current playoff team at +4000. A $100 bet on the Nittany Lions winning their first national title since 1986 would net $4,000.
Weekend Lines
Saturday will have a great impact on next week's college football rankings. Several games will alter the title picture.
Along with the LSU-Alabama showdown, No. 4 Penn State travels to Minnesota to play the No. 17 Gophers. The visiting Nittany Lions are favored by a touchdown.
No. 1 OSU will have it easy at home against Maryland. The Buckeyes are favored by 43.5 points. No. 5 Clemson will likely creep into the top four after they beat NC State on the road. The Tigers are favored by 31.5 points.
Aside from PSU-Minnesota and LSU-Alabama, the only other ranked vs. ranked game comes in Wisconsin. The No. 18 Iowa Hawkeyes are 9.5-point underdogs against the No. 13 Badgers.