Odds Long Los Angeles Chargers Relocate to London, Owner Says Rumors 'BS'
Posted on: November 5, 2019, 01:15h.
Last updated on: November 5, 2019, 01:55h.
The Los Angeles Chargers haven't exactly been embraced by their new host city since relocating there in 2017, and that's fueling speculation that the NFL franchise could be considering yet another move.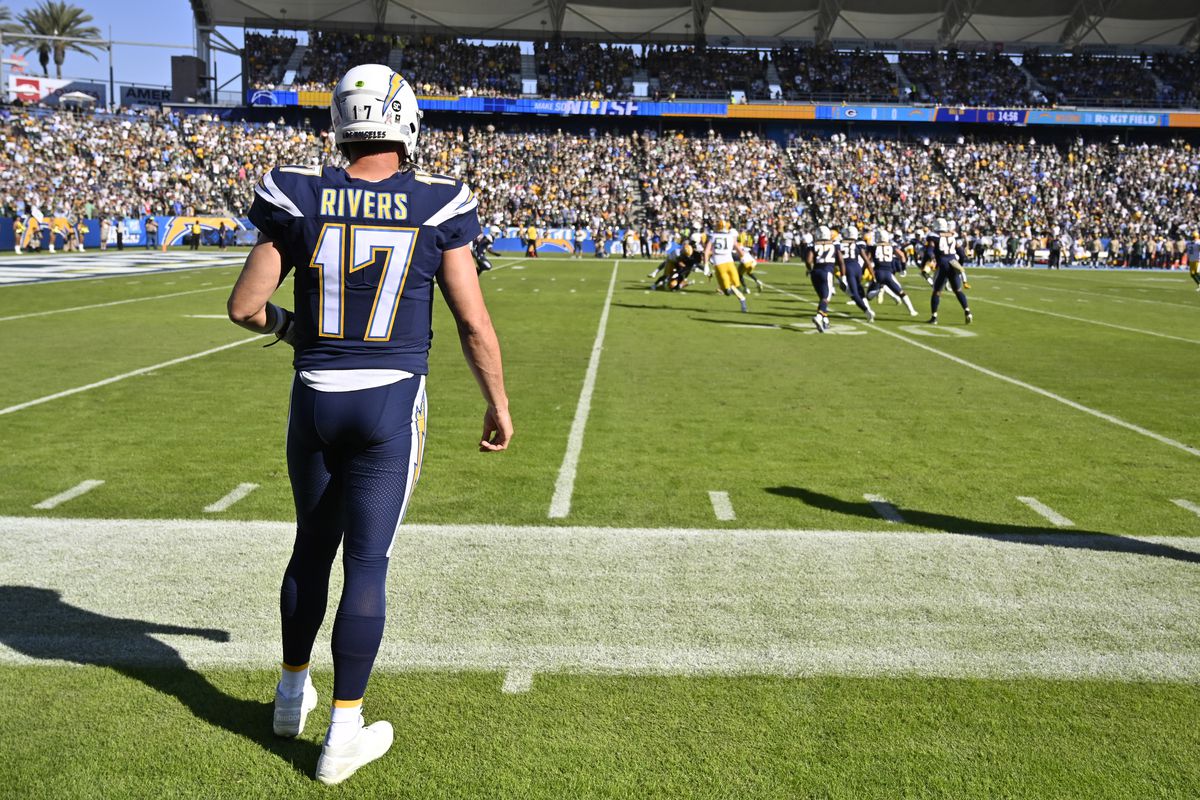 The Atlantic broke the news, its "unidentified sources" saying the Chargers "would at least listen if the NFL approached them about London." The rumors were short-lived and denounced by Chargers owner Dean Spanos.
It's total f—ing bulls—," Spanos declared. "We're not going to London. We're not going anywhere. We're playing in Los Angeles. This is our home, and this where we are planning to be for a long f—ing time. Period."
Despite Spanos' heated remarks, UK sportsbook operator SkyBet has odds on a potential NFL team moving to London.
An NFL franchise announced for the UK before January 1, 2021, is currently at 7/1. A team actively calling the UK home and regularly playing games there before 1/1/2021 is longer at 25/1.
London Calling
The NFL has been holding regular season games in London since 2007. Part of what's called the "NFL International Series," two games each year have been contested across the pond.
The Chargers, then located in San Diego, played at Wembley Stadium in 2008 against the New Orleans Saints. The Los Angeles Chargers played at the same London venue last year against the Tennessee Titans.
The NFL has been mulling a London team for several years. The league set a goal of identifying six million "avid fans" – defined as someone who is "extremely interested in the NFL" – before seriously considering expanding or relocating a team there.
Former NFL Executive VP of International Mark Waller said prior to his December 2018 departure that "the fan base is big enough and passionate enough that it can support a franchise."
The Jacksonville Jaguars have been considered the frontrunner should the NFL look to transplant a team to London. Jags owner Shad Khan wants his team in a legal sports betting market – something that seems years off at best in the Sunshine State.
Along with the Jaguars, Khan owns the England Premier League's Fulham Football Club. Khan, a Pakistani-American worth an estimated $8.6 billion by Forbes, made an unsuccessful attempt to buy Wembley Stadium last year.
Uncharged Fanbase
The Chargers will share SoFi Stadium in Inglewood with the Los Angeles Rams once it's ready for the 2020 season. The $5 billion, 70,000-seat venue will host the Super Bowl in February 2022, and the College Football Playoff National Championship in January 2023.
In the meantime, Los Angeles locals haven't been too keen on attending Charger games – currently being played in Dignity Health Sports Park in Carson, which is home to the MLS LA Galaxy.
With just 27,000 seats, the venue is the smallest NFL home. But it's been plenty big to accommodate the Chargers' lackluster fan base. The team has by far the lowest average home attendance at 25,385. Winless Cincinnati is second at 46,487.