Ocean Resort Casino Owner Explains Atlantic City Investment, Reveals Boardwalk Property Future
Posted on: April 30, 2018, 11:00h.
Last updated on: April 30, 2018, 10:54h.
Ocean Resort Casino owner Bruce Deifik is hoping to transform the former Revel Atlantic City into a more welcoming property than its previous incarnation.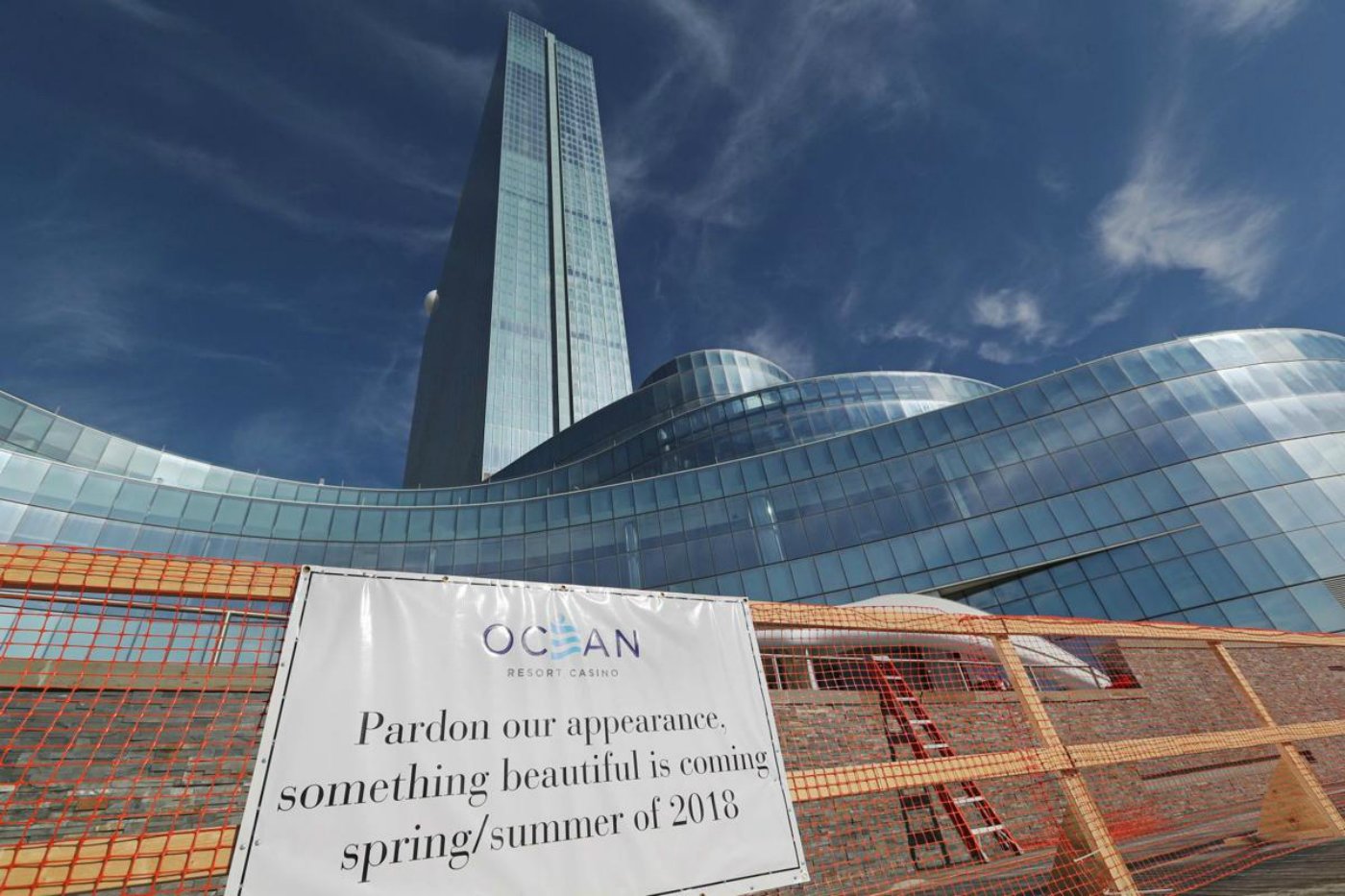 "The first thing we did is pay very close attention to what people said about this place, positive and negative," Deifik recently told the Associated Press. "We will listen … treat people with respect. Be glad they're here, and treat them as family members."
"The main difference is a completely different attitude concerning service to our customer. I think there was a huge disconnect there," Deifik continued.
Deifik's Integrated Properties, a Colorado-based real estate firm whose portfolio includes North Las Vegas' Lucky Club Hotel & Casino, bought the former Revel in January from Glenn Straub for $200 million.
The $2.4 billion Boardwalk giant was a fiscal nightmare for its original owners, which operated the venue for less than two and a half years before shuttering it in 2014. Straub, a Florida-based developer who had a contentious relationship with Atlantic City officials, bought the resort in bankruptcy in 2015 for just $82 million.
Reveling Future
Revel wasn't well received when it opened in 2012. Guests complained about two-night minimum weekend stay requirements, an unwelcoming staff, confusing pedestrian flow patterns, no non-smoking areas, and overall "stuffy" atmosphere.
One guest told the AP in January that Revel security treated guests as if they were in "Piccadilly and the queen was about to arrive."
Deifik says Ocean Resort Casino will be more accommodating than its predecessor. Two-nights minimums are being done away with, more signage will direct guests to where they want to go, new family-friendly activities will be incorporated, and smokers won't be shunned.
"I'm a non-smoker, but there are groups of people out there that are smokers and you have to be respectful to those people when they come," Deifik explained.
Atlantic City casinos are permitted to allow smoking on 25 percent of their floors in designated areas.
As for non-gaming attractions, Ocean Resort will feature indoor and outdoor pools, nightclub, and the world's largest Topgolf Swing Suite. The property will offer numerous dining establishments including a Wahlburgers burger restaurant and "Cereal Town," a kid-focused eatery "where you can go and have cereal for dinner, and every kind of cereal from around the globe."
Path to Gambling
Bruce Deifik isn't saying how much money he's investing into prepping Ocean Resort Casino for its second act. He also hasn't confirmed rumors that the property is going to open June 28, the same day as nearby Hard Rock.
Hard Rock, the former Trump Taj Mahal, is spending more than $500 million ridding the Indian-themed décor and transforming the property into a resort that pays homage to New Jersey's rich rock 'n' roll history.
Local gaming regulators, however, say they're still awaiting licensing applications. The Press of Atlantic City reports that once received, investigators at the state Division of Gaming Enforcement will only then begin vetting the new ownership and upper management before issuing a gaming permit (assuming all conditions are satisfied).
Similar Guides On This Topic