Atlantic City Ocean Resort Casino Announces Concert Schedule Targeting Baby Boomers
Posted on: December 11, 2018, 08:11h.
Last updated on: December 11, 2018, 08:11h.
Atlantic City's Ocean Resort Casino opened in June with such celebrities as Mark Wahlberg, Jamie Foxx, and Kesha, but the Boardwalk property appears to be marketing towards a new demographic through a concert partnership reached this week.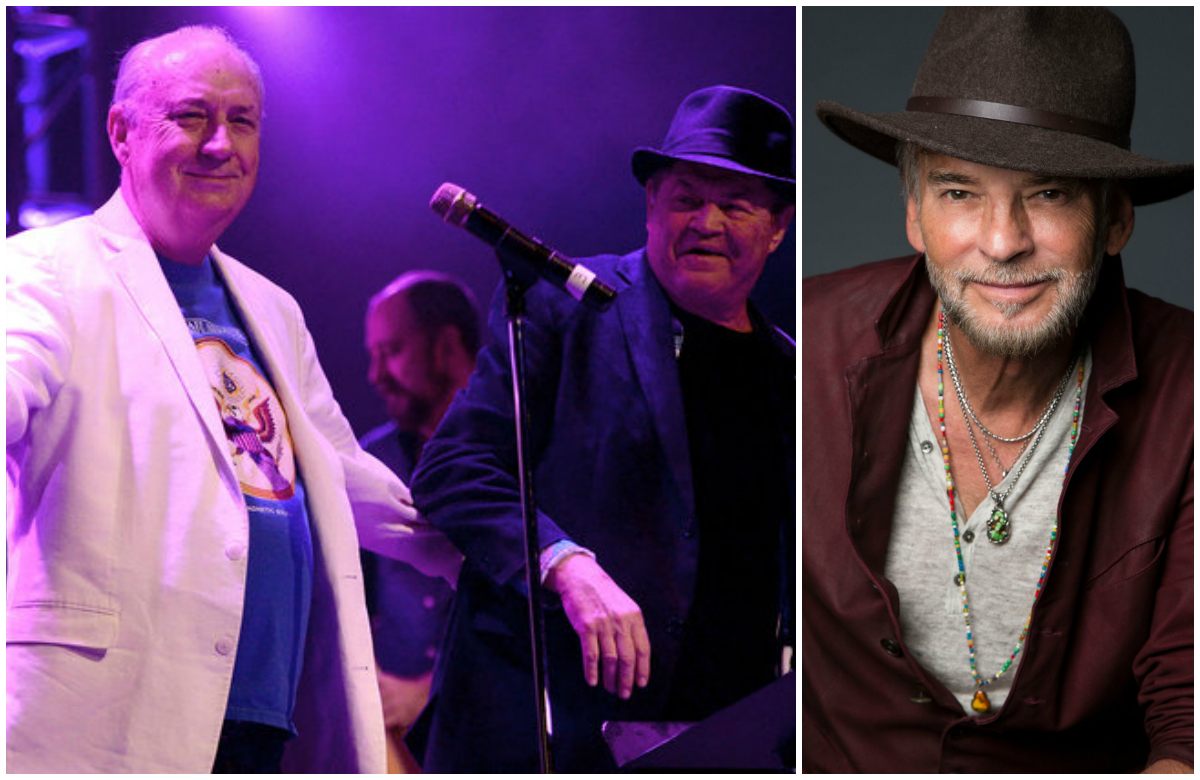 Ocean Resort and The Bowery Presents/AEG, a leading regional concert promoter focused on the east coast, announced a deal this week that will "bring the world's top acts" to the casino's 5,500-seat Ovation Hall. However, the confirmed artists seem to hint that the property is transitioning away from the millennial beach crowd that packed the resort over the summer in favor of an older demographic.
The lineup includes Brooks & Dunn (June 7), Kenny Loggins (April 12), Jethro Tull's Ian Anderson (March 9), The Monkees (March 2), and comedian Frank Caliendo (February 23).
Difficult Bookings
Ocean Resort owner Bruce Deifik, who was named in a $10 million lawsuit this week by a former business partner in the property's HQ2 nightclub, admits to the Associated Press that bringing A-list talent to Atlantic City has been difficult.
We are ecstatic that we finally have an entertainment announcement of real consequence," Deifik said this week.
In the lawsuit filed by Joe Morrissey, Deifik is accused of failing to share promised revenue from the nightclub. Morrissey argues he was responsible for bringing many of the aforementioned celebrities, as well as 50 Cent and Heidi Klum, to commemorate the casino's summer opening.
Deifik tells the AP that it was difficult to get stars to commit prior to the resort becoming licensed by the state. He says his family-owned business simply didn't have the established relationships that neighboring Hard Rock did to line up shows.
"Hard Rock is one of the great brands of the world and they have decades of relationships with artists," Deifik explained. "We are a single, family-owned property that's trying to activate an entertainment roster. My hat is off to the Hard Rock."
Atlantic City Overhaul
With nine casinos competing for business, the general thinking in Atlantic City is that resorts must do more to attract both new and former customers to the beachfront town.
The New Jersey Division of Gaming Enforcement (DGE) revealed recently that gross operating profits (GOO) were down 15.3 percent in the third quarter of 2018 compared to the same period a year earlier. The nine casinos reported GOO of $213.74 million, a $38.5 million reduction.
Industry profits were down in light of the new competition that entered the market," Casino Control Commission Chairman James Plousis said.
Stockton University Hospitality and Tourism Management Professor Brian Tyrrell says Ocean Resort and Hard Rock put "pressure on the existing businesses to upgrade their product," which likely led to smaller profit margins.
Similarly to Las Vegas, which is now much more of an entertainment – and even sports – destination than gaming, Atlantic City is trying to become known more for its A-list offerings than casino floors.
Prior to its opening, Hard Rock CEO Jim Allen said the casino resort is "not about gaming. It's about entertainment."
Similar Guides On This Topic