Novomatic Billionaire Embroiled in Casinos Austria Corruption Probe with Austrian Far-Right Politician
Posted on: August 16, 2019, 05:48h.
Last updated on: August 16, 2019, 11:33h.
Austrian police confirmed this week a raid on addresses linked to Johann Graf, the billionaire CEO of European gaming giant Novomatic, as well as the company's chairman, Harald Neumann. The moves came as part of a corruption investigation into the country's former far-right vice-chancellor Heinz-Christian Strache.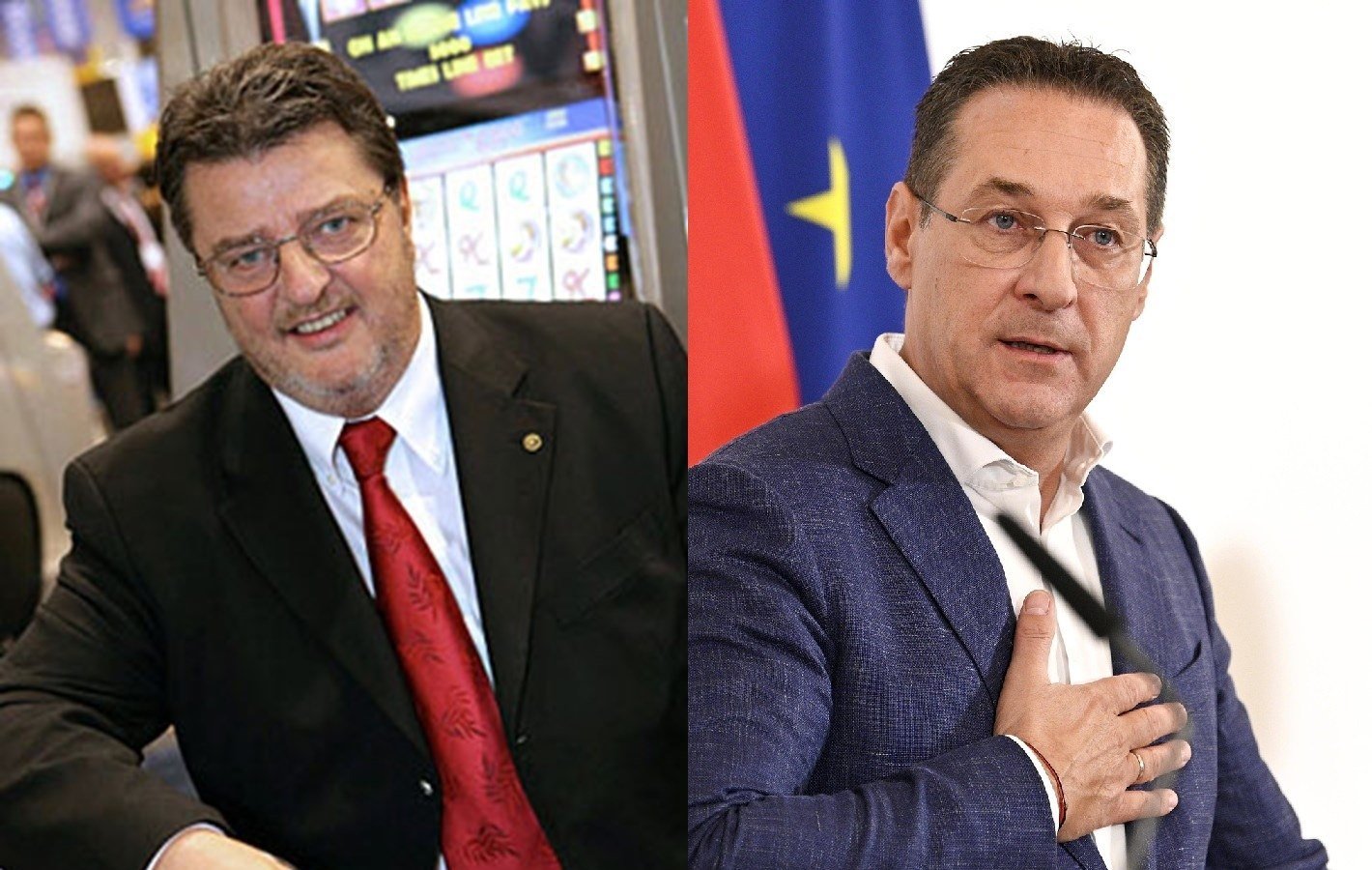 Austrian press reported the raids are believed to be related to the appointment of Peter Sidlo, a member of Strache's "Freedom Party," to the board of Casinos Austria (CA).
According to Der Standard, the probe is focusing on whether Strache and others arranged political favors for Novomatic in return for the company's backing of Sidlo's appointment as CFO of CA.
CA is an international casino operator, of which the Austrian government and Novomatic are major shareholders.
Sidlo was under-qualified for his role at CA, having no previous casino management experience whatsoever.
Addresses linked to both Strache and Sidlo were also targeted in the raids, Der Standard said.
Ibiza Affair
Campaigning on a populist anti-immigration ticket, Strache's Freedom Party captured 26 percent of the vote at the 2017 national elections, and formed a coalition government with the Conservative Party.
The Freedom Party was founded in 1956 by Anton Reithaller, a former leader of the pre-War Austrian Nazi Party, who later became a member of the Waffen-SS and the Minister for Agriculture under the German Nazi regime.
While it now calls itself a "national conservative" party, video footage from the 1980s has surfaced of Strache participating in paramilitary training activities with known neo-Nazis. According to The Times of Israel, Strache also subscribes to the Great Replacement Theory, a white supremacist conspiracy theory.
As Austria's vice-chancellor, Strache held a post that is roughly equivalent to a vice president or deputy prime minister. But he was forced to resign in May following the release of a video in which he is heard to offer state contracts for cash to a woman posing as a Russian oligarch's niece.
During the elaborate sting, which was filmed in Ibiza, Strache and the woman discuss taking over one of Austria's biggest tabloid newspapers to provide the Freedom Party with positive coverage, as well as methods to conceal donations.
Strache mentions Novomatic and several other companies, which he claims made donations to the Freedom Party using non-profit organizations to hide them from auditors, an allegation Novomatic has denied.
Strache Denial
It is still unclear who orchestrated the set-up, dubbed "Ibiza-gate," which effectively brought down the coalition government and precipitated new elections, scheduled for September.
On his Facebook page this week, Strache confirmed that his house had been raided by police because of an "anonymous complaint and the charge of graft against me."
"The accusation against me lacks any basis and is therefore just another political attack on my person," he wrote.
"Obviously, in continuation of the production and publication of the Ibiza video, whose initiators and backers still hide in anonymity to this day, attempts continue to discredit and silence me," he added.
Similar Guides On This Topic