Novak Djokovic, Serena Williams Top Picks to Win at 2019 US Open
Posted on: August 25, 2019, 01:00h.
Last updated on: August 23, 2019, 11:40h.
Novak Djokovic is opening as the +110 favorite to win the 2019 US Open, according to DraftKings Sportsbook, but he may have to defeat both of his major rivals in order to claim his fourth title in New York.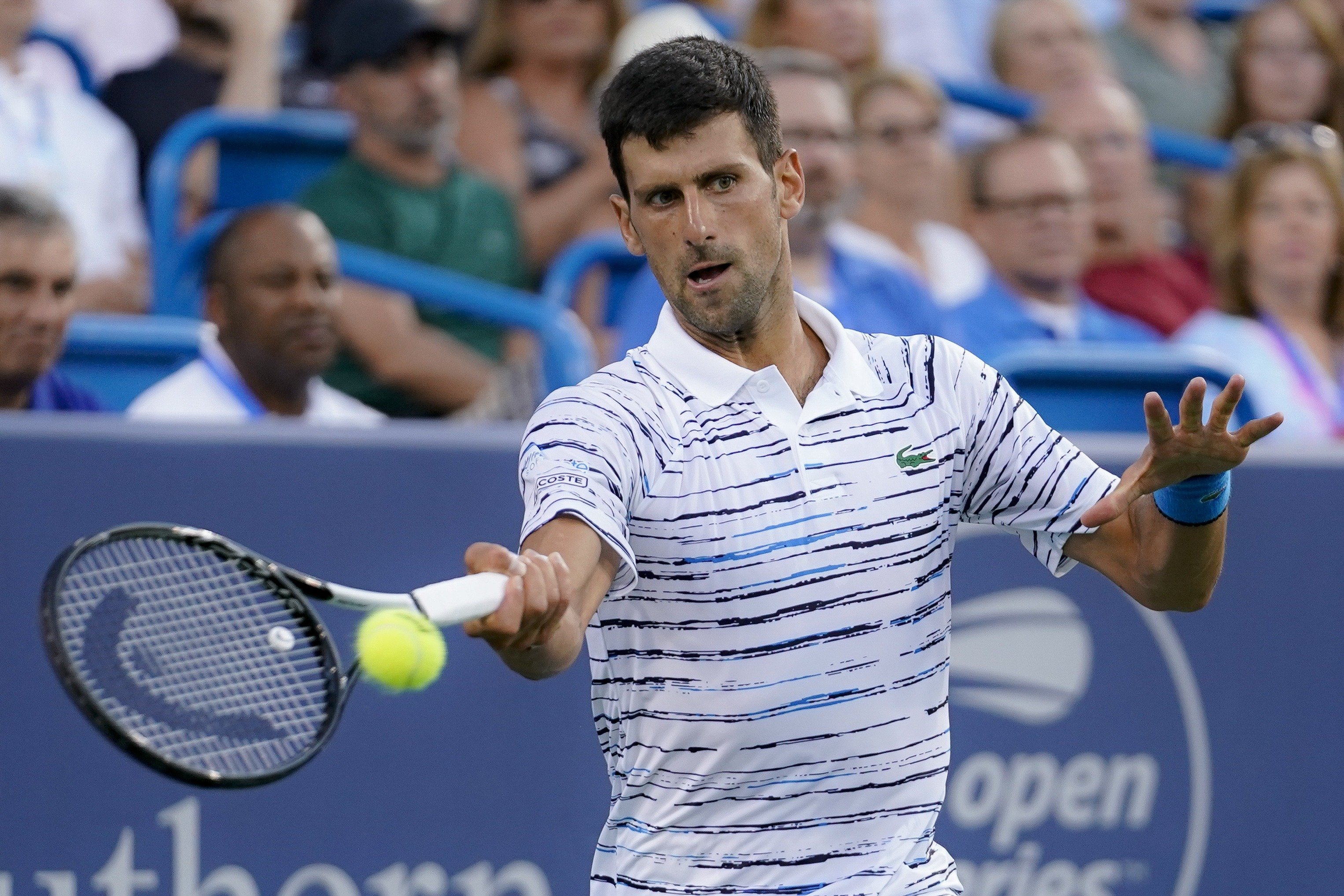 When the US Open draw was released on Thursday, it was revealed that Djokovic could first face Roger Federer (+500) in the semifinals, before a potential matchup with Rafael Nadal (+350) could loom in the final.
Djokovic Likes His Chances in New York
Djokovic is coming off a semifinal loss in Cincinnati to No. 5 ranked Daniil Medvedev (+1300), who has come on as a potential fourth contender for the US Open crown. But the loss didn't shake the 16-time Grand Slam champion, who says he'll perform at his best under the bright lights at Flushing Meadows.
I did lose a tennis match, but I didn't do too much wrong," Djokovic told reporters after the loss. "I lost to a player that was playing amazing, so I'll take that and I'll move forward to New York and have a good practice. I love playing in those conditions there, center court. Gonna go to fight for a title as everyone else does, and I like my chances."
One big name that won't be participating at the US Open is Andy Murray. While Murray has made an improbable return to singles play after having his hip resurfaced earlier this year, he lost his first two matches in his comeback effort. Because of that, the former No. 1 player in the world will instead look to regain his form by playing in the Rafa Nadal Open, a Challenger Tour event in Majorca.
Serena Williams Leads Wide Open Women's Field
While Djokovic may be the clear favorite in the men's draw, the women's tournament offers far less certainty. Serena Williams comes in as the +500 favorite to win her seventh US Open and 24th overall Grand Slam event. But she hasn't won a major since the 2017 Australian Open and hasn't taken the title at Flushing Meadows since 2014.
Williams will also face a surprisingly stiff challenge right out the gate. In her first-round matchup on Monday, she'll face lifelong rival Maria Sharapova. The two have never before played at the US Open, but Williams does have a dominant 19-2 record against the Russian star overall.
Many of the other top women in the world are given good odds of contending for the title as well. Simona Halep (+650) is coming off of a title at Wimbledon, while Ashleigh Barty (+800) will hope to follow up her win at the French Open earlier this year.
But the most attention may be on world No. 1 Naomi Osaka (+1000). The 21-year-old won last year's US Open and followed it up with another title at the 2019 Australian Open, but has struggled since, losing in the third round at Roland Garros and taking a first-round exit at Wimbledon. To complicate matters, Osaka exited from the Western & Southern Open in Cincinnati last week with a knee injury.
While there has been no sign that Osaka will be sidelined in New York, she admitted she was worried.
"Last year I won the US Open and this year I'm trying to play the US Open," she said after the match. "I don't even really think about winning the tournament. I just want to have the chance to play it, you know? And I feel like this might have that one percent chance of me not being able to play, and that's what's concerning me."
The main draws for the US Open begin on Monday. The women's final is scheduled for Saturday, Sept. 7, with the men's final taking place on Sunday, Sept. 8.