North Carolina Father, Son Surrender $2.3 Million to Feds from Illegal Video Sweepstakes Machine Profits
Posted on: March 19, 2017, 02:00h.
Last updated on: January 12, 2023, 11:40h.
A North Carolina father and son, who were charged with gambling and conspiracy for running an illegal gambling machine scheme in Selma (outside of Raleigh), were ordered by a judge on Thursday to forfeit $2.3 million the duo had pulled in profits and pay a $150,000 fine.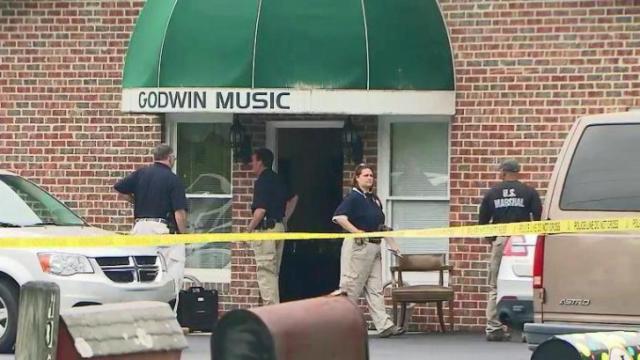 It was part of a plea deal that will keep David Godwin Sr. and Jr. out of prison, as prosecutors agreed to drop the charges. They could have both been locked up for several years. Instead they pled guilty to one charge and received four years probation.
Federal agents raided the Godwins and their company, Regional Amusements Inc., in August 2015 and alleged the pair had operated a gambling operation with video sweepstakes machines at convenience stores, restaurants, and bars across eastern North Carolina.
Two other men were also arrested in a separate case involving the banned machines. Brian Keith Weber and Kenneth Karl Fletcher were both indicted by a grand jury in December for operating more than five video gaming machines and running an electronic sweepstakes.
Two-Time Offenders
This wasn't the first time the Godwins had gotten in trouble for the wagering devices. In 2003, they were arrested and charged with operating illegal gambling businesses, as well as doctoring financial transactions to evade IRS currency reporting requirements.
At that time, Ricky Godwin Sr., who faced a maximum sentence of 15 years in prison and a $750,000 fine, was ordered to pay $5 million and forfeited to the federal government 326 video game machines. He was ultimately given probation.
His son was not as fortunate. He was identified as one of the largest operators of illegal video poker machines in North Carolina, and given a maximum prison sentence of five years, a $250,000 fine, and ordered to pay an additional $200,000.
Skill-Based Lobbying
North Carolina banned the machines in 2006 and the State Supreme Court upheld the ban and gave law enforcement officers what they described as a firmer legal backing to enforce the ban.
A deal was made with facilities that had the machines that they could avoid prosecution if they removed them by a certain date.
The Godwins, as well as others, maintain the machines are skill-based, and have fought in court to reverse the decision. They also have lobbied politicians, donating money to several state legislators campaign funds.
Another proprietor of the devices, Oklahoma businessman Chase Burns, donated hundreds of thousands of dollars to politicians, including the governor.