NJ Senate President Says Atlantic City 'In Trouble,' Gov. Says No Plans to Reopen Casinos
Posted on: May 22, 2020, 08:23h.
Last updated on: May 22, 2020, 10:19h.
Atlantic City is "in trouble." That's according to New Jersey Senate President Stephen Sweeney (D), who believes Governor Phil Murphy (D) needs to be more proactive in allowing casinos to reopen.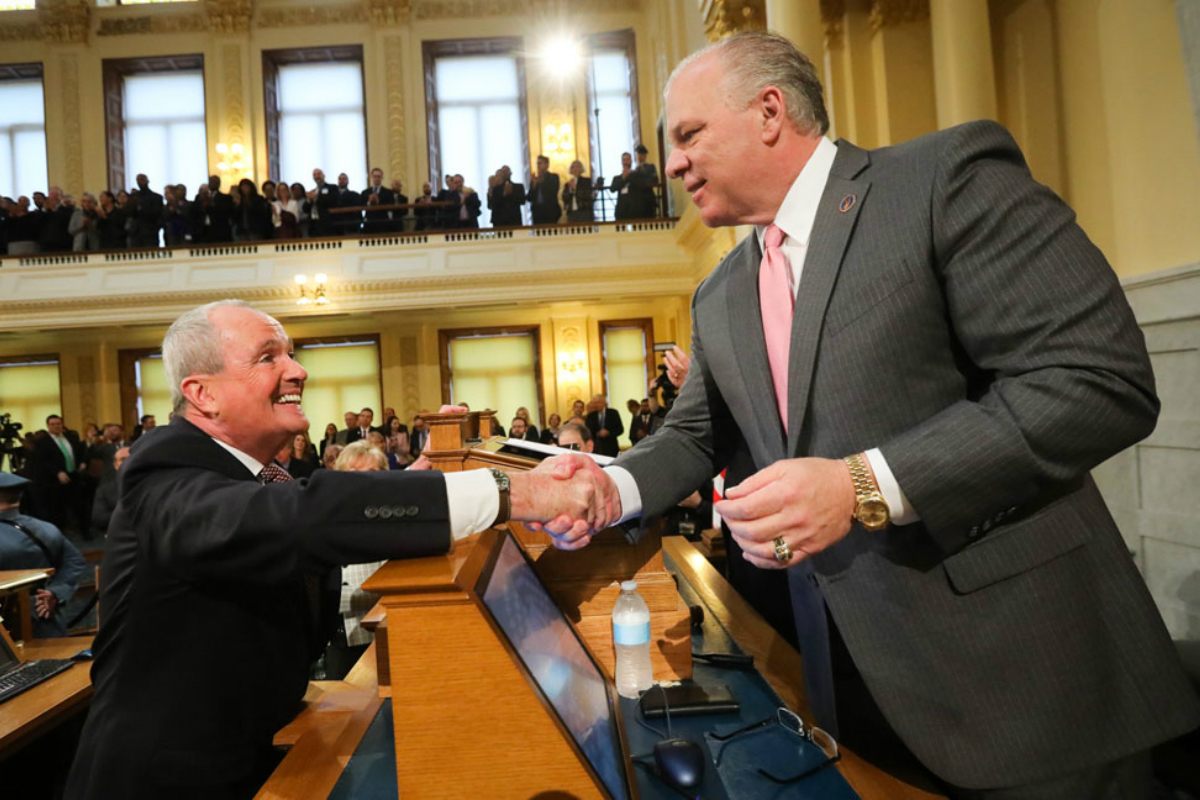 All nine casinos have been closed since March 16, when Murphy ordered them to suspend operations. They've since lost hundreds of millions of dollars in gaming revenue. Analysts estimate the region's lost business activity from the more than two-month closures resulted in a reduced economic impact of approximately $5 billion.
"The casinos need to get back up and going again. They need to put people back to work," Sweeney told the Press of Atlantic City this week. The Democratic Senate leader said he's concerned the state is dragging its feet in allowing the casinos to get back to business.
But Murphy says it isn't as easy as flipping a switch and allowing the beachfront resorts to welcome guests.
Casinos are a tough nut," the governor said at a coronavirus briefing in Trenton yesterday. "It's indoors. There's no ventilation. It's close proximity, and it's largely sedentary."
Atlantic City casinos do, in fact, have complex ventilation systems that circulate and clean air. Reopening plans in states where casinos are or could be soon reopening – Nevada, Pennsylvania, Connecticut, and Florida, to name a few – have said casinos will increase the frequency of air circulation.
Ocean Casino Resort, for example, utilizes an air purification system manufactured by AtmosAir Solutions. The company says its process removes "odors, mold, volatile organic compounds, bacteria, allergens, dust, and Sick Building Syndrome."
Discussion Planned
Murphy is set to meet with Atlantic City casino operators today on a teleconference to discuss potential industry-wide reopening procedures. The Casino Association of New Jersey (CANJ) has been working with AtlantiCare, an integrated healthcare network based in Atlantic County, on developing best practices.
"There's a lot of national associations … that all are in tune on this," Sweeney said. "We've got to start listening. The sooner you give guidance, the sooner businesses can start to reopen."
Murphy admits time is of the essence, as Atlantic City was only just beginning to see some sense of normalcy being a nine-casino town after the June 2018 openings of Hard Rock and Ocean.
"Atlantic City and the casinos, in particular, have just barely got back on their feet over the past couple of years from a recession that was over 10 years ago," the governor stated. "A huge slug of these folks, basically all of them, are out of work."
Beaches Open, Casinos Closed
Murphy allowed New Jersey beaches to reopen in time for this weekend's Memorial Day holiday. With many New Jersey residents itching to get out of their houses after more than two months on stay-at-home orders, sun-seekers could crowd beaches – including Atlantic City's.
However, a lackluster weather forecast will keep some away. Atlantic City has a forecast high of 69 degrees Fahrenheit Saturday, with an 80 percent chance of thunderstorms. On Sunday, it's going to be cloudy with a high of 57, and Sunday's high is 61 Monday with AM clouds and PM sun.
Similar Guides On This Topic