NFL Commissioner Roger Goodell Throws Flag at Presidential Debates for Ratings Drop
Posted on: October 20, 2016, 12:00h.
Last updated on: October 20, 2016, 12:20h.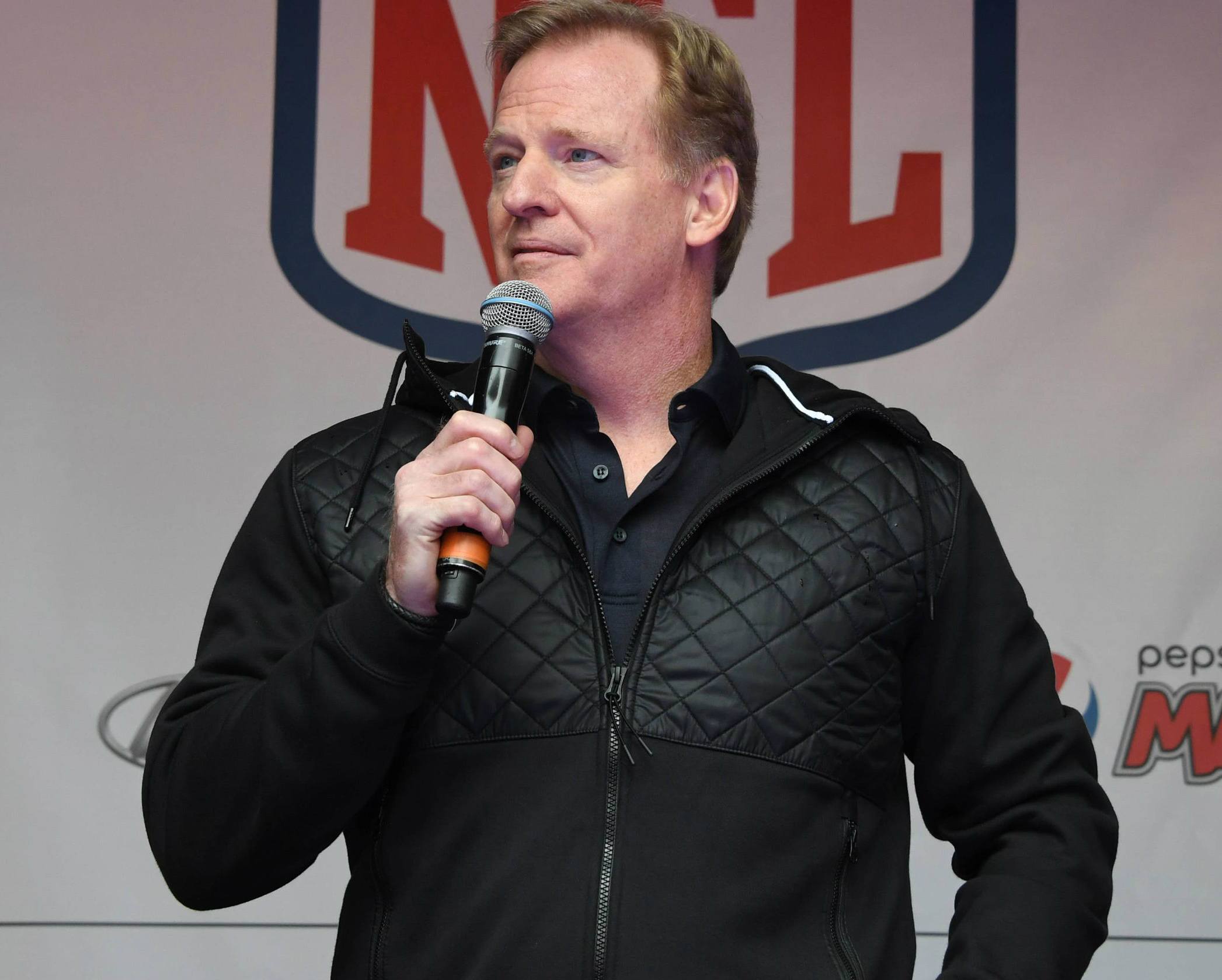 NFL Roger Goodell is finally speaking out on a recent report in the Wall Street Journal (WSJ) that brought to light football's ratings plunge in 2016.
Goodell, along with most of the NFL's 32 owners, was in Houston this week for the two-day Fall League Meeting. Surrounded by concerned millionaires and billionaires worried about the recent viewership fumble, Goodell did his best to ease concerns.
"It's something that I don't think there's a single reason for. I really don't," Goodell said, as reported by NFL.com. "Everyone's got theories, you guys got theories, others got theories. We work closely with our network partners. We see tremendous strength in our numbers."
However, the numbers speak louder than Goodell's words.
Combined, ESPN, FOX, NBC, and CBS are spending $5 billion a year for the rights to air NFL games. And in 2016, viewership for those networks is down about 10 percent from last season. Nielsen data says prime time games on Sunday, Monday, and Thursday are being hardest hit.
Oakland Raiders owner Mark Davis is expected to soon ask the NFL to support relocating his franchise to Las Vegas.
Political Pandering
After dancing around any specific cause during his address, Goodell admitted that the 2016 presidential cycle isn't doing the league any favors in terms of ratings.
"We also know that the prime time ratings we're seeing the most dramatic decrease. It went straight up against two very significant debates," Goodell explained. "We don't make excuses . . . We recognize that network television is still dominant, and we believe it's going to be dominant going forward. It's where the vast majority of our fans view our games."
Critics believe something else is going on with the NFL.
Games are closer than ever, with the average margin of victory at just 10.07 points through week six. That's the second-lowest spread in NFL history, and closeness of games typically leads to larger audiences.
Case in point: The Arizona Cardinals' 28-3 blowout win over the New York Jets on Monday Night Football (MNF) this week drew 8.398 million viewers, the lowest MNF game this year and a 35 percent decline from MNF's week five game last year.
Protesting NFL
While Goodell didn't mention the ongoing national anthem protests being exhibited by certain players, some believe fans are turning their backs on the NFL in retaliation. Led by San Francisco 49ers quarterback Colin Kaepernick, numerous players are refusing to stand during the "Star-Spangled Banner" due to their belief that the US oppresses persons of color.
According to a Rasmussen Reports survey, 32 percent of American adults say they're less likely to watch an NFL game because of the protests compared to just 13 percent who say they're more likely to watch due to the protests.
A majority (52 percent) responded that the protests have no influence on their viewing decisions.
The NFL discredited the poll's findings. NFL Eexcutive VP of Media Brian Rolapp told the WSJ, "We've been in the news in other ways before and haven't seen a material impact on ratings."
Similar Guides On This Topic