Incoming Macau Chief Executive Discusses 2022 Casino Licensing Process, Says Facing 'Historical Problems'
Posted on: September 12, 2019, 08:53h.
Last updated on: September 13, 2019, 02:25h.
Macau's next chief executive Ho Iat Seng is finally providing some public insight on how the licensing process will play out for the enclave's casino operators when the current six concessions expire in 2022.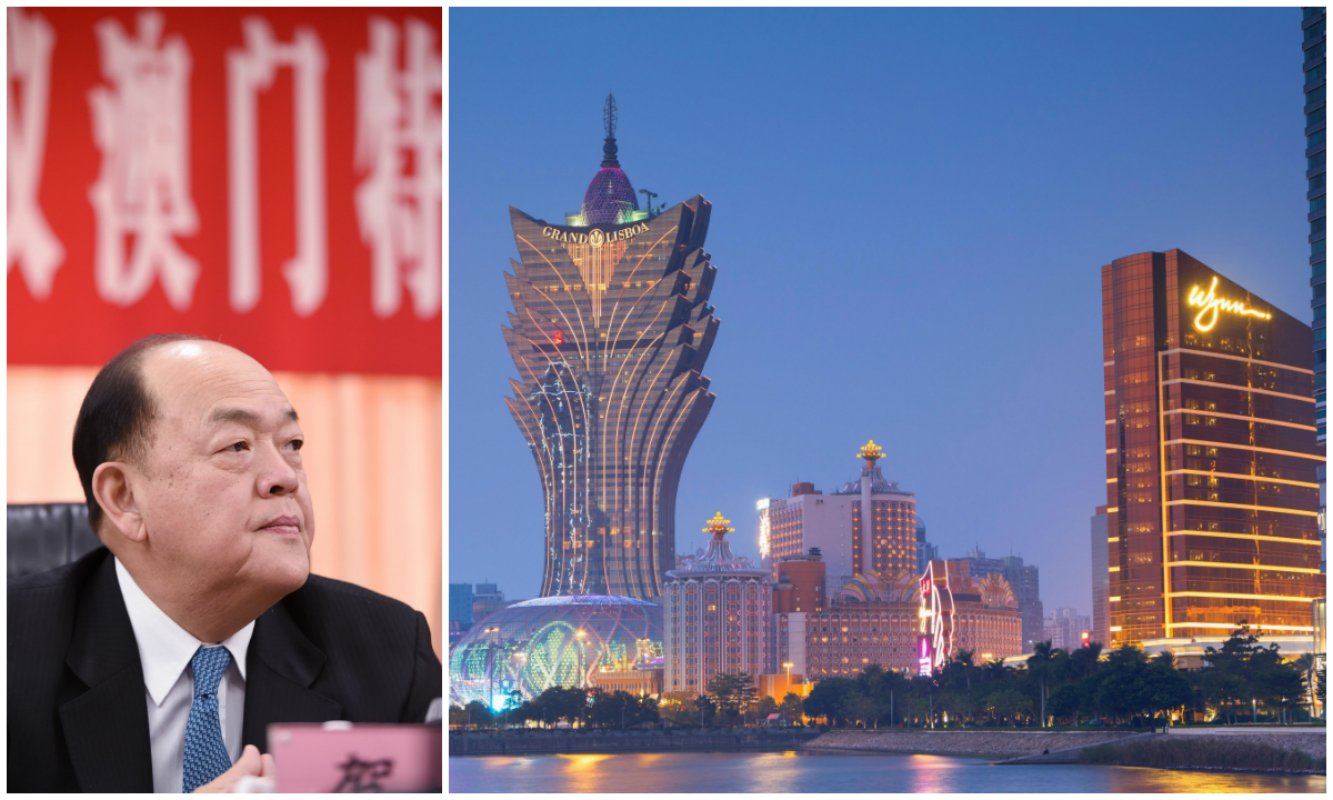 Ho will replace Fernando Chui on December 20 during Macau's 20th anniversary celebration of being returned from Portugal to China.
He will become just the third chief executive, and no issue will likely be more paramount during his first term than overseeing the regulatory conditions that will govern the next chapter of the world's richest gaming hub. There's been few specifics out of the enclave government as to how the casino giants might achieve new licenses – until now.
"We have historical problems to face, and we have to see how we can resolve them," Ho told media in Beijing, as reported by GGRAsia.
All six current concession holders – Las Vegas Sands, Galaxy Entertainment, MGM Resorts, Wynn Resorts, Melco Resorts, and SJM Holdings – will see their operating permits expire in 2022.
China President Xi Jinping met with Ho this week to congratulate him on becoming the next chief of Macau. "You have long adhered to the position of loving the country and Macau, enthusiastically served the Macau society, worked wholeheartedly on public posts … as well as the prosperity and stability of Macau," Xi said to Ho.
Public Input
Ho is a strong supporter of Beijing, and is expected to further the "one country, two systems" concept that allows Macau to operate independently of the mainland and retain its own economic and administrative controls. Mainland China, under the arrangement, provides foreign diplomatic representation for the Special Administrative Region (SAR), as well as national defense.
Ho, unlike his two predecessors, has no direct ties to the gaming industry. The 62-year-old says along with input from local lawmakers and the gaming industry, the general public will be asked to give their opinions on the legal framework that will govern casinos in 2022 and beyond.
After concluding 20 years of experience in gaming development, we can retain the good parts. Meanwhile, we have to face up to the problems that arose, study them and plug the loopholes," Ho explained.
"This is a main goal to help the industry to sustain a healthy development," he concluded.
License to Win
With tens of billions of dollars invested, the six present casino license holders are all expected to be issued new permits. But under what conditions isn't known.
Macau's original commercial gaming law, passed in 2001, called for the enclave to have three full licensees and three sub-concession operators. Instead, the enclave allowed six companies to enter the market and operate their own integrated resorts, as well as gaming satellite venues at smaller hotels across the SAR.
Chinese lawyers say while it's likely that Macau will move past 2022 with its current six casino operators, the enclave would be smart to amend its Macau Gaming Law.
Ho said, "The amendment, once done, will solve a host of issues," without specifying other concerns.