New York Lawmaker: MGM Resorts Should Withdraw October 1 Victims Lawsuit, Otherwise No Deal for Yonkers Casino
Posted on: August 10, 2018, 10:00h.
Last updated on: August 10, 2018, 09:28h.
New York State Senator Shelley Mayer (D-Yonkers) says if MGM Resorts doesn't withdraw its lawsuit filed against victims of the October 1 mass shooting in Las Vegas, the state should block the casino company's purchase of Empire City in Yonkers.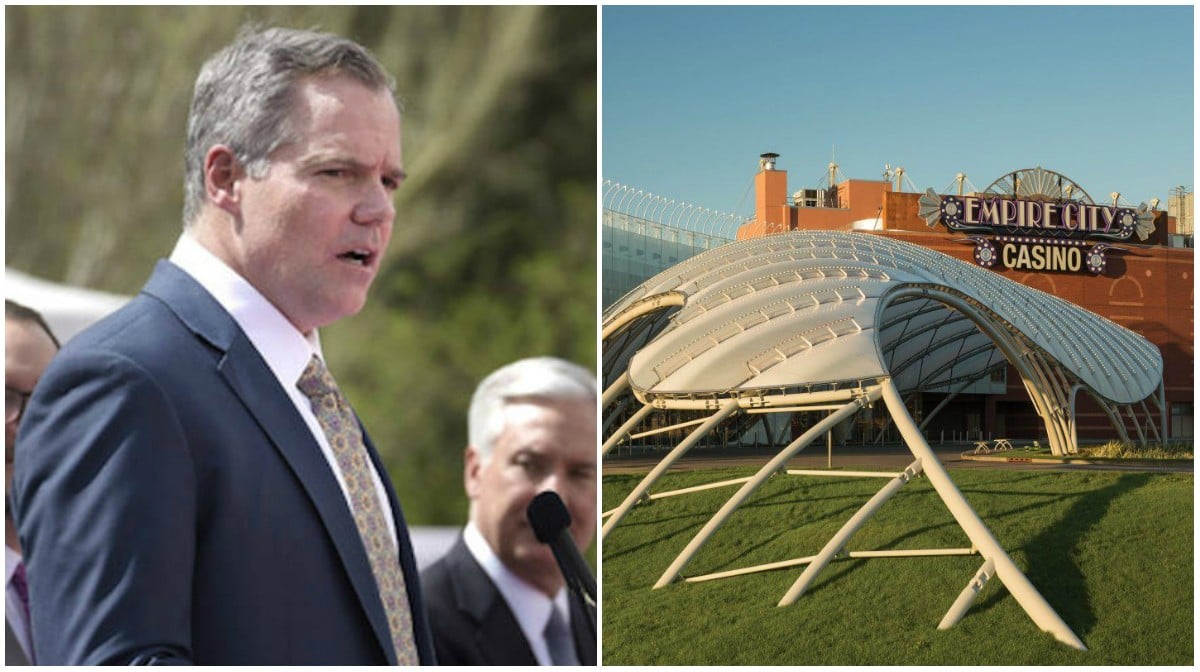 Last month, MGM filed litigation in eight states against 1,000 victims. The lawsuit seeks to consolidate the legal process into one giant court case.
Mayer argues that unless MGM rethinks that decision, the New York State Gaming Commission should block the company's $850 million planned purchase of the Yonkers casino.
"They should withdraw the lawsuit if they want to proceed, if they want to be in our community," Mayer told the New York Daily News this week. "This is not a good way to begin their relationship with Yonkers, or frankly, the victims of gun violence."
MGM reached a deal with the Rooney family to buy Empire City in May. The acquisition, which is dependent on approval from the Gaming Commission, is expected to be completed in 2019.
PR Nightmare
MGM's action generated a severe public backlash, and forced CEO Jim Murren to do some damage control. He told employees that the company failed to properly communicate the purpose of the litigation, and that MGM isn't suing the victims for damages, but to expedite and simplify their cases against the casino giant.
"We believe [MGM's legal action] benefits all victims by providing an opportunity for closure in a swift and fair manner," Murren declared. "If these cases proceed, victims … would face the need to testify over and over again, traveling throughout various court rooms across the US in trial after trial."
While MGM contends its blanket lawsuit is in the best interest of all, critics say it would predominantly benefit the casino operator should it be allowed to proceed.
"The plaintiffs go first. They get to pick the time and place of the lawsuits," civil litigation and law professor David Levine said last month in opining that the MGM litigation will be dismissed.
The New York Gaming Commission said in a statement that all aspects of an applicant's qualifications for license suitability are reviewed. "With respect to the MGM/Yonkers acquisition, the process is still very preliminary," the agency stated.
New York Expansion
MGM's $850 million investment in Yonkers might hint that the company isn't overly worried about the odds of a casino coming to Manhattan.
An ordinance currently prohibits a casino from being built in Manhattan, but that decree will expire in 2020. A casino in Times Square or elsewhere on the borough could severely impact the gaming industries in Atlantic City, Upstate New York, and eastern Pennsylvania.
New Jersey Governor Phil Murphy (D) supports ending Atlantic City's casino monopoly in the state and bringing a gambling venue north.
"My fear is if there's a casino on the west side of Manhattan, they won't send one red cent to Atlantic City," Murphy explained during his campaign. "I'd rather that gaming and those jobs … be in New Jersey.
Similar Guides On This Topic