Crown Resorts High Rollers Return One Year on from China Arrests
Posted on: October 13, 2017, 09:00h.
Last updated on: October 13, 2017, 07:09h.
VIP gamblers are slowly returning to the Crown Melbourne, according to a note by Morgan Stanley that comes a year to the day that a group of Crown employees were arrested in China on suspicion of marketing gambling to Chinese citizens.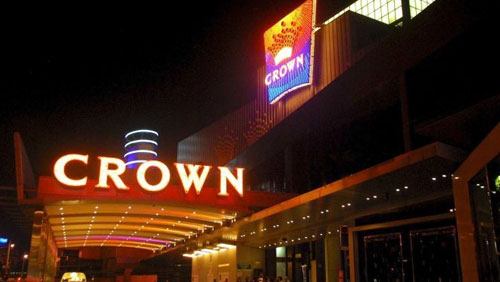 Seventeen Crown employees and two former employees were detained in night-time raids in at least three Chinese cities on October 12 last year. Three lower level employees, bailed in November, escaped prison sentences, but all pled guilty at their trial in June.
Sixteen were sentenced to between nine and ten months in prison, depending upon the severity of their transgressions, and were released in July and August, respectively.
The incident sent shockwaves around the industry and caused severe embarrassment to Crown Resorts, forcing it to completely rethink its international VIP marketing strategy and rein in its global expansion strategy.
VIP Segment Collapse
A reshuffling of the board ensued as the company sought to reduce its investment exposure to the region, selling out of Melco Crown, the joint venture it had formed with Lawrence Ho to build integrated resorts in Macau and the Philippines.
But it wasn't just Crown that was affected. In the aftermath of the scandal, the entire Australian casino sector was forced to rethink its marketing policy.
Star Entertainment, which runs the Star Sydney, also felt the pinch as the lucrative Chinese VIP segment all but collapsed in the Australian market.
But Morgan Stanley equity analyst Monique Rooney said that recent discussions with industry contacts has led her to believe that VIP volumes have improved in Q2 of 2018.
"Specifically, junket operators spoke to a material improvement across both Crown's Melbourne and The Star's Sydney properties in recent months versus the VIP volume lows seen in 2017," she said in the note.
Outlook Improved
VIPs are coming back, not in their droves but in a sufficient volume for the analyst to revise its outlook on the Australian casino sector.
"Since the Crown detentions in October 2016, Australia's share of the VIP market has halved from 6 per cent to 3 per cent as at 30 June 2017," she said. "With the casinos to cycle the significant declines from the second quarter of 2018 onwards, combined with the recent positive commentary of a pick-up in volumes, we expect 2017 will mark the bottom for Australian VIP.
"With the market focusing on the weak domestic environment and not factoring much in the way of a recovery for VIP in 2018, we believe any rebound in growth would be taken positively."