New York Governor Andrew Cuomo Calls For Fourth NY State Casino License
Posted on: January 2, 2015, 06:37h.
Last updated on: January 2, 2015, 06:46h.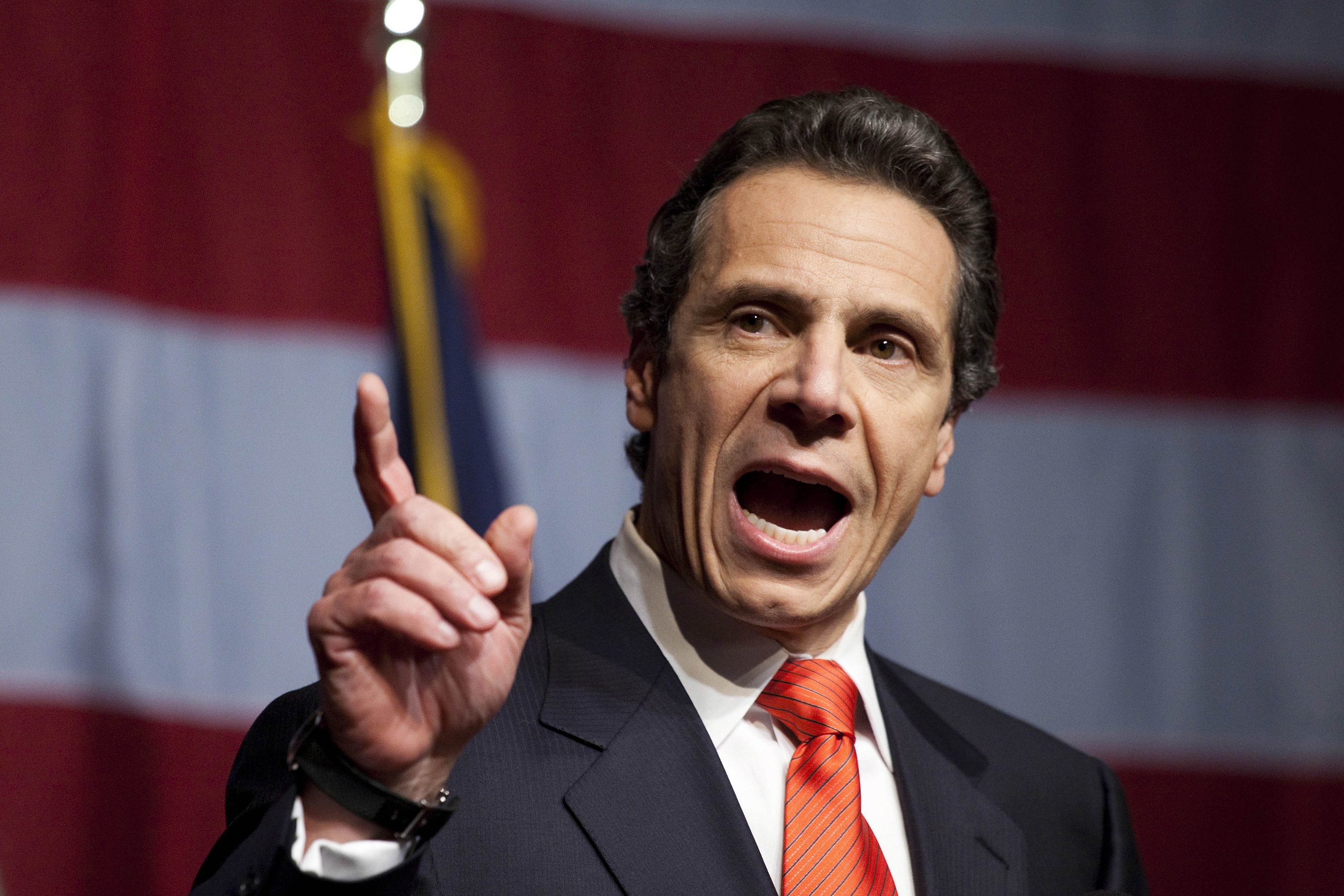 Governor of New York Andrew Cuomo has written to his state's Gaming Commission to suggest bidding should be reopened for a fourth casino gaming license, to encompass the Southern Tier area of upstate New York.
The area was overlooked by the Gaming Commission panel when three licenses were granted to other regions on December 17.
Initially, when 22 casino companies applied for the right to bid for a share of the expanded New York casino gaming market, four were up for grabs, meaning there is scope to reopen the bidding for a final license.
And while the Gaming Commission is under no legal obligation to act on Cuomo's request, it does fall under his authority as a state agency to request it, and the letter is likely to have some influence.
"As this would be the last license issued in New York State, it may excite national competition by interested parties that submit even better applications than the first round," suggested Cuomo. "If you agree to this request, the [casino board] should quickly establish a process for the fourth license that could be complete as expeditiously as possible, as the Southern Tier needs jobs and investment now."
Answer the Fracking Question
While Cuomo initially said he would stand by the decision of the board, his sudden championing of the economic needs of the region may have something to do with his decision to ban fracking in the area because of perceived health risks. The Southern Tier is an area rich in shale and gas, and fracking could have brought a huge economic boost.
He may also have been embarrassed into action by the reaction of Jeff Gural, owner of Tioga Downs, one of the two groups bidding for the area, and hotly tipped for a license. Gural was infuriated by the decision of the board, which, he said, simply made no sense. A casino in the Southern Tier would be perfectly logical, he argued, because the closest competitor is Mohegan Sun at Pocono Downs, 90 miles south in Wilkes-Barre, Pennsylvania
"It's got nothing to do with me, I have enough money," Gural fumed. "But the people of the Southern Tier, they just told them 'no fracking' and now they give them a doubleheader of not only no fracking, but no casino and they're putting it in an area where there are five other casinos?"
Decision Sparks Fury
"And what really pisses me off," he continued, "is the governor asked me to spend $800,000 of my money to pass Local Law 1, Proposition One [to expand casino gaming in the state]? What was that all about? I mean… the whole thing is sickening to be honest with you."
Politicians for the area also expressed their dismay, including Senator Thomas Libous who personally challenged the governor to intervene. "It's great news," Libous said this week. "He's going to go to bat for the Southern Tier. I'm very pleased with that. I'm hopeful the commission will look to opening the process for that fourth license in the Southern Tier."
Lee Park, a spokesman for the commission and the board, gave it all a definite maybe.
"We have received the letter and are reviewing it," he said.