New York AG Eric Schneiderman Threatens DFS Industry with $3 Billion in Fines
Posted on: January 4, 2016, 08:30h.
Last updated on: January 4, 2016, 08:32h.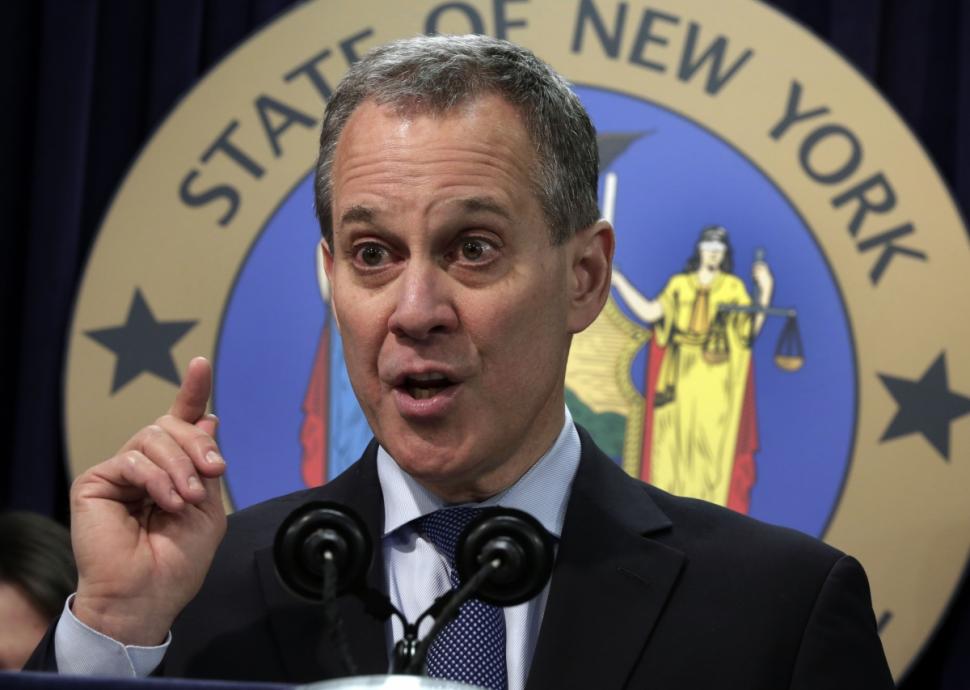 New York Attorney General Eric Schneiderman has the DFS industry in his crosshairs and is itching to pull the trigger.
Schneiderman's pre-Christmas injunction to bar DraftKings and FanDuel from operating in New York State was lifted by an appeals court judge just hours after it had been granted, and so the frustrated AG resolved to ramp up the pressure on the sites.
Late last week, he amended his lawsuit against DraftKings and FanDuel to seek the return of all the buy-ins paid by customers who played in New York throughout 2015, plus a $5,000 fine per head.
In short, with 600,000 DFS customers in the state, the AG's office is seeking a sum that would run into hundreds of millions of dollars in buy-ins, plus around $3 billion in fines.
So much for the season of goodwill.
In the amendment, the attorney general accused the sites of committing "repeated and persistent fraudulent acts," singling out first deposit bonuses (variations of which are commonly used throughout the online gambling industry) as evidence of supposed malpractice.
He also claims that the sites constantly misrepresent the chances and skill levels needed to win "life-changing" amounts of money in their marketing and advertising.
"Fundamental Misunderstanding"
"The attorney general's revised complaint reveals that the attorney general's office still does not understand fantasy sports," complained David Boies, a lawyer representing DraftKings, in an official statement. "It is based on the fundamental misunderstanding of fantasy sports competitions."
Schneiderman clearly feels he understands the DFS industry just fine, thank you.
As part of an investigation launched by the attorney general's office in October, he demanded complete transparency into the business models of both FanDuel and DraftKings, which, as leaders of a self-regulated industry, remain opaque.
His assertion that the sites' operations are "fraudulent" suggests he wants to shut them down, but the threat of a multi-billion dollar fine could be designed to force them into some kind of settlement negotiation should New York opt to regulate and license DFS through its legislature.
New York State represents the biggest DFS market in America, and thus has huge bargaining power in the event of future regulation.
Meanwhile, In Kentucky…
New York is not the only state currently looking to claw back player funds from online gambling.
Just before the holidays, Kentucky tripled its claim against Amaya Inc. to $870 million.
The state is attempting to extract from the poker parent on the amount deposited, gambled, and lost by state residents on PokerStars between 2006 and 2011, during which period online gambling transactions involving US citizens were prohibited.
The state believes its claim is supported by a two-centuries-old state law designed to protect the families of impoverished gamblers, allowing them to recover all losses incurred by their reprobate kin.
Amaya has said that PokerStars raked in only $18 million from Kentucky residents during the period in question and is expected to appeal against the lawsuit, which it has dismissed as "frivolous."