Super Bowl Expected to Lure 26 Million American Bettors, Almost $7 Billion in Action, Survey Says
Posted on: January 28, 2020, 10:10h.
Last updated on: January 28, 2020, 10:40h.
The Kansas City Chiefs and San Francisco 49ers face off in Super Bowl LIV this weekend, and, as usual, the biggest football game of the year is expected to stoke an increase in gambling activity — legitimate and otherwise — even among casual bettors.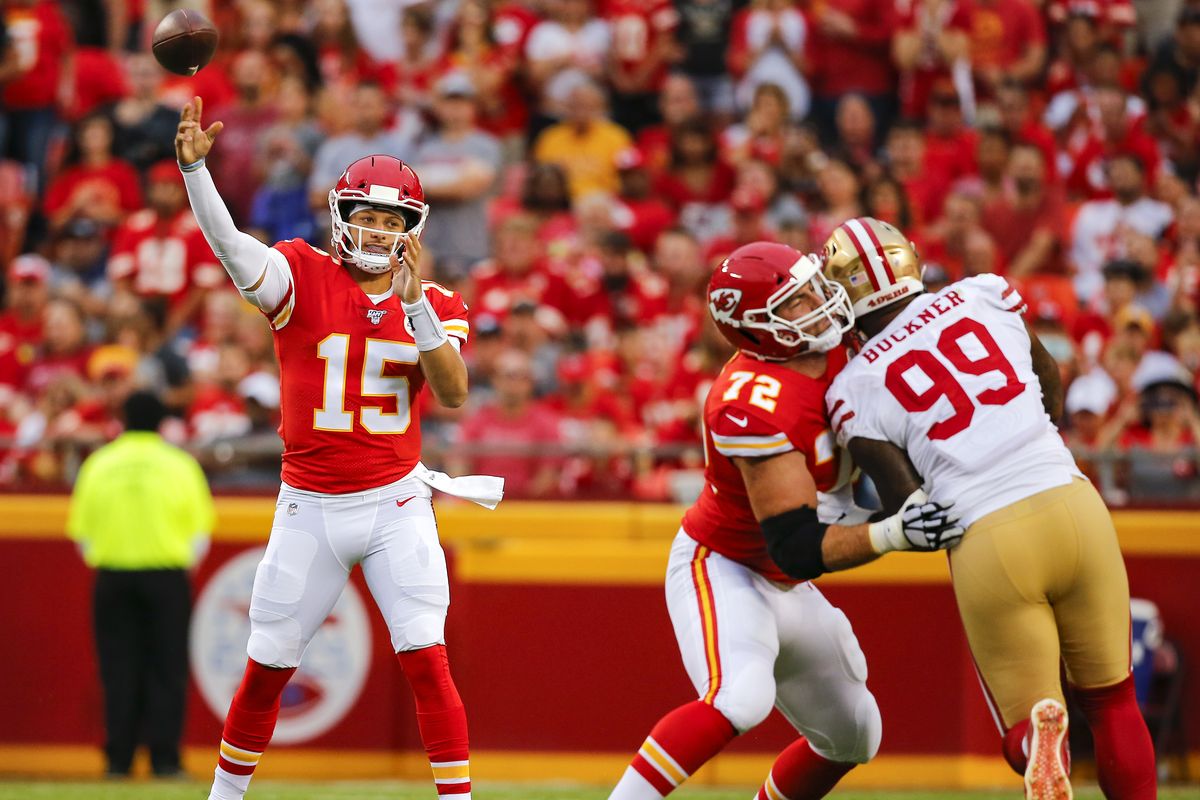 Due in large part to the expansion of legitimate sports wagering across the US, 26 million domestic gamblers are expected to invest in the Super Bowl, up from 23 million last year, according to the American Gaming Association (AGA).
Approximately 3 million more American adults say they will wager on this year's Super Bowl than last year," said the association. "The AGA estimates Americans will wager approximately $6.8 billion on the NFL championship game between the Kansas City Chiefs and San Francisco 49ers."
Morning Consult conducted the survey on behalf of AGA, polling 2,200 gambling age adults between Jan. 21-22. Bettors are defined as those that can wager online, at casinos, with bookies, in pools or similar contests, and with friends and family. The poll's margin of error is two percent.
The Super Bowl is usually one of the most heavily bet sporting events in the US, and sportsbook operators are coming up with increasingly unique ways to entice gamblers. Long gone are the days when gamblers were confined to betting on the game's point spreads and totals.
For instance, the Westgate Las Vegas SuperBook is offering 442 prop bets and over 1,000 ways of wagering on the big game. William Hill is offering 1,000 props, including some that offer bettors the chance to cross pollinate their Super Bowl action with investments on the NHL and NBA.
DraftKings clients can even bet on what color Gatorade will be doused on the winning coach in the waning moments of Sunday's game.
Legitimate And Under The Table Bets
Four million gamblers will head to retail sportsbooks to wager on Super Bowl LIV, up 25 percent from last year, while another 5 million will place their bets online or via mobile devices, an increase of 19 percent from 2019, according to the AGA.
The association's forecast for mobile and online Super Bowl bets includes wagers placed at "illegal offshore books." Add up the 4 million bettors heading to brick-and-mortar sportsbooks and the 5 million laying Super Bowl bets online, and there's still a significant chunk of the 26 million Americans who will wager on the Super Bowl doing so in non-regulated markets, such as with bookies, square games at parties, or just for fun among family and friends.
"Fans are nearly split, with 52 percent saying they will bet on the Kansas City Chiefs, while 48 percent will bet on the San Francisco 49ers," said the AGA.
Currently, the Chiefs are one-point favorites, while the over/under has been bid up to 54.5 after opening at 52.5.
Betting Boost For Ratings
Sports betting is operational in 14 states, with seven more expected to come online, some perhaps as soon as this year. Gaming industry observers and even some NFL owners acknowledge that the proliferation of legitimate sports wagering in the US is a boon for football television ratings.
"Previous AGA research shows that 75 percent of NFL bettors say they are more likely to watch a game they bet on," said the association. "The growth of the market means the NFL is starting to realize the $2.3 billion opportunity that comes from sports betting annually."
That jibes with a Variety survey released last year confirming that, regardless of sport, a bettor is more likely to watch the competition on television than a casual fan with no financial stake in the game.