New Mexico Governor Demands Horse Racing Changes After Equine Deaths
Posted on: August 31, 2023, 11:00h.
Last updated on: September 1, 2023, 02:08h.
New Mexico Gov. Michelle Lujan Grisham (D) is fed up with the incessant reports of horses dying at racetracks.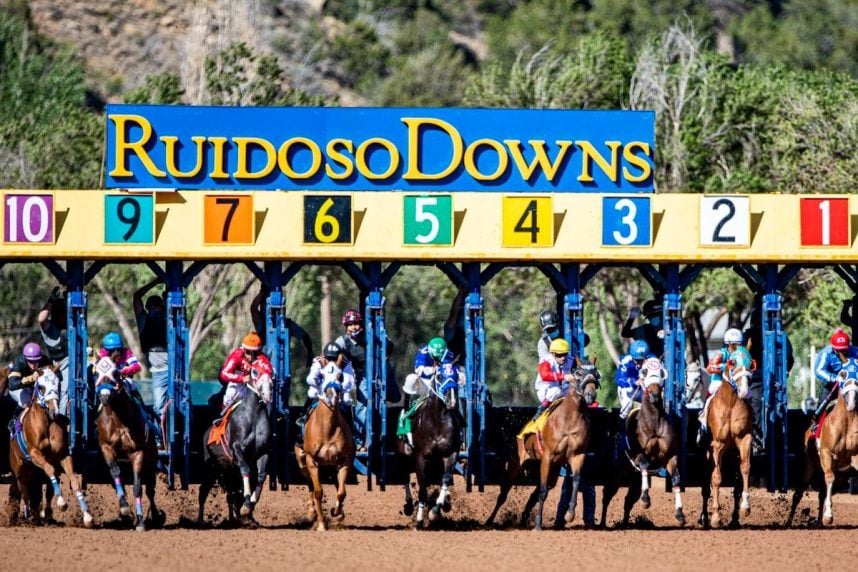 The second-term governor recently came out swinging after news surfaced that seven more horses died at Ruidoso Downs, one of six horse racetracks in the state. The seven horses were euthanized at the track between August 11 and August 13.
Lujan Grisham sent a letter last week to the New Mexico Racing Commission demanding that they make immediate policy changes to better protect the health and safety of the animals.
Horse racing in New Mexico has a long and distinguished history. I am sad to say that it appears that legacy has been utterly and irreparably tarnished by the widespread use of performance-enhancing drugs," Lujan Grisham wrote the state horse racing regulator.
"While this Commission may not have created these problems, the Commission has completely failed to take proactive measures to fix or address the problems in any meaningful way," the governor continued.
Lujan Grisham cited 642 racehorses being euthanized in New Mexico since 2014, the highest in the country. Kentucky is a distant second at around 440 euthanized horses.
Despite the scandal, Ruidoso Downs will hold its annual All American Futurity, the richest annual race for two-year-old American Quarter racehorses in North America, this Labor Day weekend.
Governor Demands Action
In her letter to the New Mexico Racing Commission, Lujan Grisham said the agency must take immediate remedial steps to curb animal deaths.
She recommended that prerace evaluations of all horses be required, that each horse undergo a blood draw with a complete blood count ahead of a race, and that horses and their trainers be better monitored before and after races. Lujan Grisham also suggested that horses be required to stay on track in designated stalls longer before races for better observation.
The governor said her suggestions are "not a request," but "I am directing you to act now."
"By implementing uniform regulations that prioritize horse health and safety, we can set a precedent that will ensure the long-term viability and sustainability of horse racing in New Mexico," the governor declared.
Commission Comeback
Euthanized horses certainly aren't unique to New Mexico but have caused unwanted headlines for the horsemen across the country. In recent years, Congress has also considered passing federal regulations that would bring uniformity to the pari-mutuel wagering sport.
Churchill Downs temporarily shuttered its storied namesake track in Kentucky in June after a dozen horses were killed. The shuttering allowed an investigation into the deaths to be completed by the Kentucky Horse Racing Commission and the Horseracing Integrity and Safety Authority. That probe found no specific cause for the increased number of horses being put down. Churchill Downs resumes live racing next month.
During a special meeting this week, the New Mexico Racing Commission acknowledged the governor's demands. Commissioners voted to require all horses entered in a state-sanctioned race to be evaluated by third-party veterinarians before they can compete. The state plans to hire a team of veterinarians to accommodate the new regulation.
Commissioner Billy Smith said it's a good start but added that many known cheaters in the racing community are difficult to catch because of their financial wherewithal.
"They have more sophisticated chemists than we have," Smith said. "They're way ahead of us, and every lab that I've talked to says the chances of catching them are very slim."
Smith suggested that the state develop a program that could lead trainers and owners who regularly come under suspicion of using PEDs to face a state ban.
Most Read