Las Vegas Hotels See New Cases of Legionnaire's Disease
Posted on: August 24, 2023, 05:16h.
Last updated on: August 25, 2023, 09:51h.
The Southern Nevada Health District (SNHD) is investigating new cases of Legionnaires' disease at a pair of Las Vegas hotels.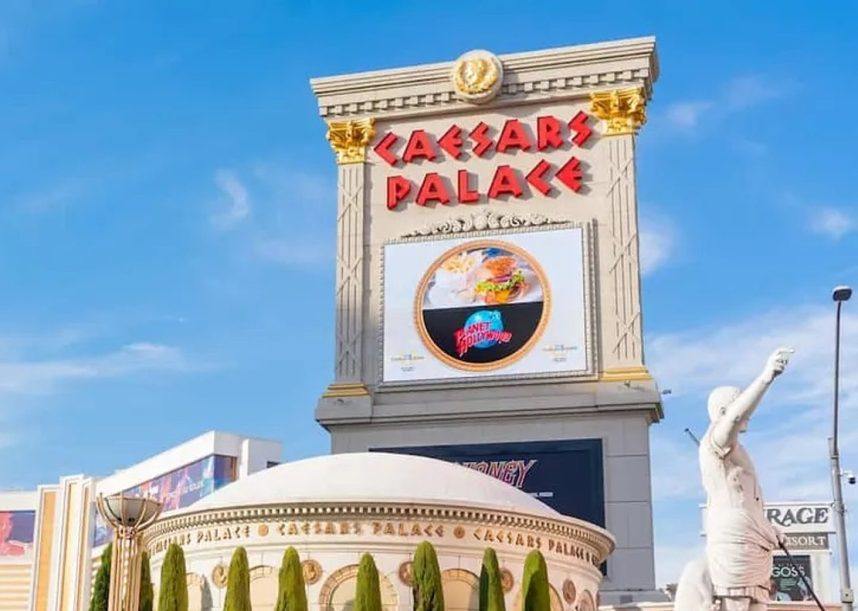 According to the SNHD, cases were reported in connection with two guests who stayed at Caesars Palace, and one guest from the Orleans, a Boyd Gaming property, which had already reported two cases earlier this year.
Samples taken of Caesars' water system tested positive for Legionella, the bacteria that causes the sometimes-fatal illness, according to an SNHD press release. The resort remediated the problem, and more recent testing found no Legionella.
However, guests who stayed at the Caesars Entertainment property from Aug. 1-23, 2023, should seek immediate medical attention if they experience symptoms up to 14 days after their stay. They should also alert their medical provider of the exposure and report their illness to the SNHD using this survey.
Symptoms, including coughing, shortness of breath, high fever, muscle aches, and headaches usually begin within two to 10 days of exposure.
Legionaries Exposure Earlier in 2023
Two confirmed Legionnaires' disease cases were reported at the Orleans in December 2022 and January 2023. The off-Strip property's water system was also treated, and post-remediation testing came back clean.
However, a third guest of the Orleans was more recently identified as contracting Legionnaire's disease, the SNHD stated, and samples tested positive for Legionella once again.
Guests of the Orleans dating back to Aug. 1, 2023 who experienced symptoms 14 days after their stay are advised to follow the same procedure mentioned above.
Guests of  Caesars Palace or the Orleans more than two weeks ago who haven't since developed symptoms are no longer at risk for the disease
Legionnaire's Disease Primer 
Legionnaire's disease, named after the gathering where it was first identified, a 1976 American Legion convention in Philadelphia, is a form of atypical pneumonia contracted by breathing in aerosolized water or soil contaminated with Legionella bacteria. It doesn't spread from person to person. Central air conditioning systems in buildings, hotels, and hospitals are a common source.
Most healthy people exposed to Legionella don't get sick. However, according to the Centers for Disease Control, an estimated 8K-18K cases a year in the U.S. require hospitalization. The fatality rate ranges between 5%-30%. No vaccine is available.
People who are 50 years or older, who are current or former smokers, who have weakened immune systems, or who take drugs that can weaken their immune systems, or who have chronic lung disease, diabetes, or kidney or liver failure, are at greater risk of developing Legionnaires' disease.
The Southern Nevada Health District's helpline is answering questions at (702) 759-4636 (INFO) from 8 a.m.-4:30 p.m. PT Monday through Friday.