New Jersey Sports Betting Case Receives Appeal, Neighbor Pennsylvania Wants In
Posted on: October 15, 2015, 03:40h.
Last updated on: October 16, 2015, 05:41h.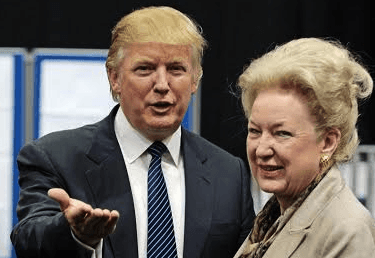 The New Jersey sports betting three-year dilemma will continue, a United States federal appeals court agreeing on Wednesday to rehear state officials make their case for why it should have the authority to legalize the market at brick-and-mortar casinos and horse racetracks.
On August 25th, a three-judge panel upheld a previous ruling that blocked New Jersey from legalizing sports betting, but in a rather unexpected move that same court, the United States Court of Appeals for the Third Circuit, has motioned for an en banc rehearing.
"This is extraordinarily rare," Daniel Wallach, a sports and gambling lawyer told the New York Times. "The judicial equivalent of winning the lottery."
An en banc hearing will bring at least 12 of the 23 circuit judges to the panel instead of only three.
En banc is a rarity as it forces a majority of judges to question a legal decision made by their fellow bench mates and ultimately voids earlier interpretations.
"A majority of the active judges having voted for rehearing en banc in the above captioned cases, it is ordered that the petitions for rehearing are GRANTED," the court's decree stated. "The opinion and judgment entered August 25, 2015 are hereby vacated."
Rendell, Trump Barry Return
The August decision by the three judges was decided by Judges Marjorie Rendell and Maryanne Trump Barry, with Judge Julio Fuentes dissenting in the 2-1 decision.
Considering Marjorie is married to former Pennsylvania Governor Ed Rendell, the person mainly responsible for bringing casino gambling to that state, and Maryanne is the brother to former Atlantic City businessman Donald Trump, their rulings on sports betting surprised many.
Both judges will return for the en banc proceedings, though they won't be permitted to vote.
Lawmakers on both sides of the aisle in New Jersey celebrated the news. "We hope the court will eventually agree with what the people of New Jersey already know… It makes no sense to keep the sports wagering industry in the shadows, where it already goes on each and every day," Gov. Chris Christie's spokesman said.
State Senator Ray Lesniak (D-District 20), the Garden State's primarily gaming proponent who brought online gambling to his constituents, labeled the Third Court's decision a big victory and he expects "that there will be more to come."
Pennsylvania Mulls Legalization
One doesn't need to travel far to find yet another state sharing similar interests in legalizing sports betting. Just across the Delaware River, lawmakers in Pennsylvania are exploring several forms of gambling including Internet casinos.
Faced with a proposed nine percent budget increase from first-term Governor Tom Wolf, politicians are investigating whether expanding gambling services could help reduce the strain on personal taxes.
Introduced by State Rep. Nick Kotik (D-District 45) and endorsed by House Gaming Oversight Chairman Rep. John Payne (R-District 106), Kotik says his bill would create an exemption under the Professional and Amateur Sports Protection Act to allow the Pennsylvania Gaming Control Board to dictate such local laws.
2016 is shaping up to be a busy year for gambling legislation on both the state and federal level.
The emergence of daily fantasy sports (DFS) has thrown the industry onto the front pages of newspapers around the country, and the revelation that the FBI and Department of Justice are investigating DFS platforms means the story won't be disappearing anytime soon.