New Jersey Sen. President Sweeney Calls on Gov. Murphy to Reopen Atlantic City Casinos
Posted on: June 14, 2020, 08:29h.
Last updated on: June 14, 2020, 11:54h.
New Jersey's two most powerful lawmakers are at odds over when it's appropriate to allow Atlantic City's nine land-based casinos to reopen for business.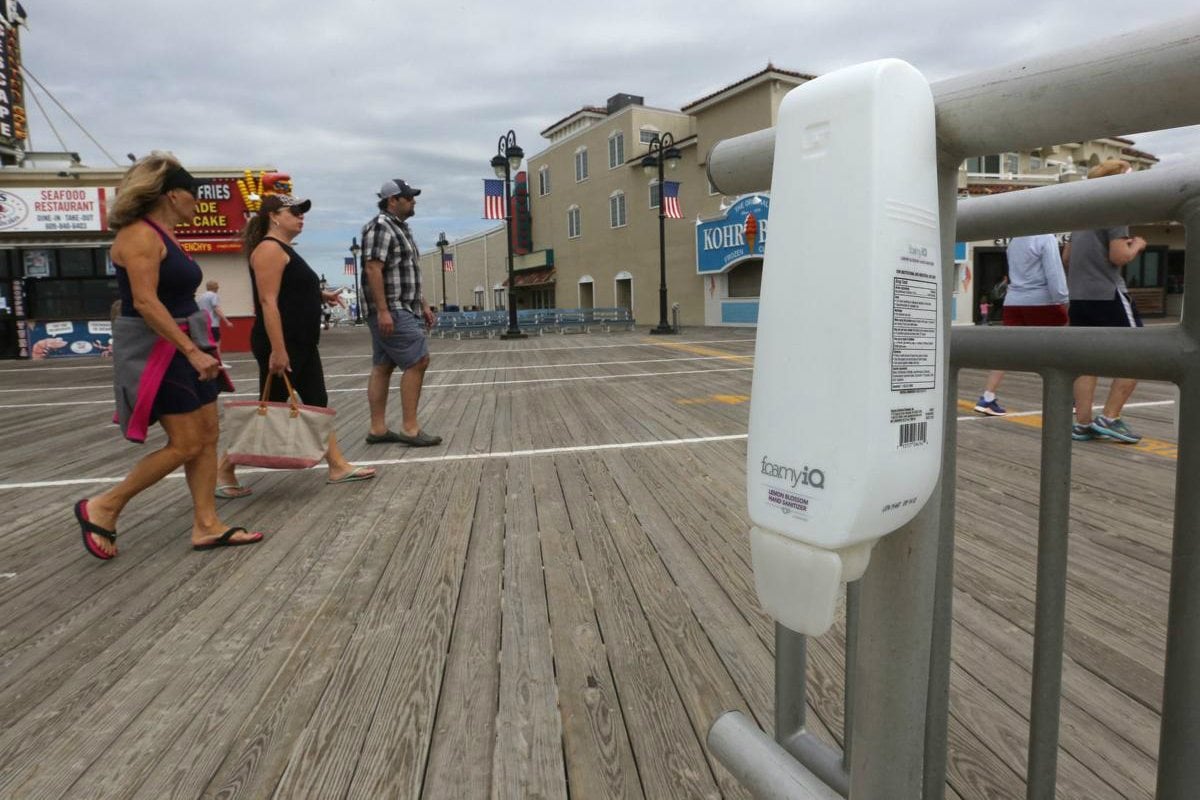 Over the weekend, New Jersey Senate President Stephen Sweeney (D) said the state has been too slow in allowing the economic engine of the Garden State's southeastern region to restart.
It is past time for New Jersey to reopen casinos," Sweeney tweeted yesterday. "We can't continue to keep them closed. The region needs them open and the people have asked for them to open."
"They can return with safety and common sense. We are seeing other industries do just this Statewide," Sweeney said.
Before COVID-19 forced New Jersey to shutter nonessential businesses, including casinos, data from the state Division of Gaming Enforcement showed that the nine casinos collectively employed 26,450 workers. Nearly all have been out of work and on unemployment benefits since Gov. Phil Murphy (D) closed the casino resorts on March 16.
Democratic Disagreements
It's not the first time the state's second-most powerful Democrat has voiced frustrations with the governor regarding Atlantic City. Last month, Sweeney said the town is "in trouble."
The Senate president believes the casino floors are capable of reopening safely in a manner that protects public health, but also the regional economy. "The casinos need to get back up and going again. They need to put people back to work," Sweeney declared.
At the time, Murphy said casinos "are a tough nut" because of the nature of their operations.
We have flattened the curve and it is time for New Jersey to begin to return to life as we knew it," Sweeney added. "Our residents have been asking for this, and our businesses have been asking for this. Now is the time to embrace our path towards reopening."
By contrast, Murphy tweeted Friday, "The evidence is overwhelming and the experts are clear: COVID-19 is more lethal inside than outside. We won't budge on protecting public health."
Relief Coming
Sweeney is supporting several bills aimed at resurrecting New Jersey's tourism industry. A4032/S2400 would temporarily reduce certain gaming taxes and fees casinos must make, and allow casinos to fully deduct promotional credits against their gross gaming revenue tax liability.
A4031/S2398 would require the State Treasurer to make interest-free loans to casinos. Another bill, S2479, would require New Jersey hotels to adopt new sanitation measures. "Protecting the health of patrons and employees will be vital. It is time to get back to work," Sweeney said of his legislation.
One relief measure that has already been put into place is an open container ordinance that allows the public consumption of alcoholic beverages on the Atlantic City Boardwalk. Mayor Marty Small Sr. (D) signed the executive order in an effort to lure people to the Boardwalk despite its main attractions being closed.
Unlike in Las Vegas, open containers have been prohibited in Atlantic City for decades. Small Sr.'s executive order will expire once Murphy ends restrictions on bars, or in November, whichever comes first.