New Jersey Posts Strong December Online Gaming Earnings, 2016 Outlook Is Bright
Posted on: January 14, 2016, 04:43h.
Last updated on: January 14, 2016, 04:43h.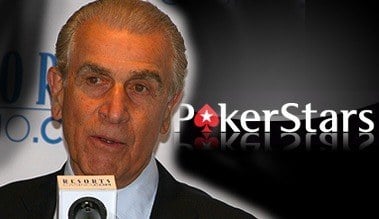 New Jersey online gambling is alive and well, the market bringing in a record $14 million last month, a 31 percent increase year-over-year, closing out the 2015 campaign up 21.2 percent overall.
Gambling at land-based casinos, however, had less cheery news:  Atlantic City's struggling brick-and-mortar casinos posted $177.6 million in gaming proceeds for the last month of 2015, a 1.2 percent drop compared to the same month in 2014.
Overall, the state's combined total gaming win was up a marginal 0.6 percent during the month.
New Jersey operators collected $191.7 million, a gain of about $1.17 million.
Internet Outlook
It's no secret that Atlantic City is enduring difficult times. New competition from neighboring states, including Pennsylvania and Maryland, has led to economic hardship for the one-time gambling mecca of the East Coast.
It's a different story online.
Internet casinos have never generated as much money in a single month as they did in December, and the market is only expected to grow from here, due to the impending arrival of PokerStars in the Garden State.
Welcoming the world's largest Internet poker room should bring a renewed interest and assist poker's growth, long the most struggling sector of online gambling in New Jersey.
iPoker take was down 18.1 percent in 2015, as players grew frustrated with insufficient tables and unreliable tournaments. According to some industry experts, PokerStars could double the market by enticing former customers to return.  
Bwin.party CEO Norbert Teufelberger is one of those experts. Teufelberger's company is already in New Jersey with his partypoker network, in conjunction with the Borgata.
Atlantic City Monopoly
Gambling earnings at brick-and-mortar venues dropped 7.8 percent in 2015, a loss of more than $205 million. The Trump Taj Mahal was hit hardest, as earnings plummeted nearly 17 percent. Apparently the magic of the Trump name doesn't extend to his former gaming properties.
The classic board game Monopoly might be based on the resort town, but Atlantic City has slowly lost its stronghold on gambling in the northeast.
While lawmakers in Trenton push to authorize two gambling destinations in the northern part of the state, Moody's Investors Service cautioned that "the additional competition will likely cause more casinos to close" in Atlantic City.
"We had a monopoly and 12 casinos," Atlantic City Mayor Don Guardian said this week. "Now there are 30-something casinos in the northeast, and we're about to have gambling in the northern part of the state. There are more gambling places than there are gamblers willing to gamble."
One of the lone venues in Atlantic City to post positive returns was the Resorts Casino Hotel.
The first legal gambling destination outside of Las Vegas in the United States, Resorts became overshadowed by larger, more luxurious properties over the years, until its recent revitalization by billionaire owner Morris Bailey.
Part of the $70 million renovation project included the first-of-its-kind Internet gaming lounge "designed and built for people that are here on property so they can, in a very fun and innovative way, experience online gaming right on the casino floor and be able to go through the sign-up process and experience all those things with the help of really skilled professionals," Resorts CEO Mark Giannantonio said.
The online gaming lounge especially makes sense for Resorts, considering it is the land-based partner to PokerStars.
While physical gambling companies in Atlantic City don't seem to have much optimism for the year ahead, the budding online market is certainly one area providing hope.