New Jersey Online Casinos Saving Grace for Land-Based Resorts in Atlantic City
Posted on: April 13, 2017, 02:00h.
Last updated on: April 13, 2017, 01:09h.
New Jersey online casinos are no longer considered an afterthought or diminutive sector of the state's gambling market, as internet gaming revenues are providing land-based partners substantial returns.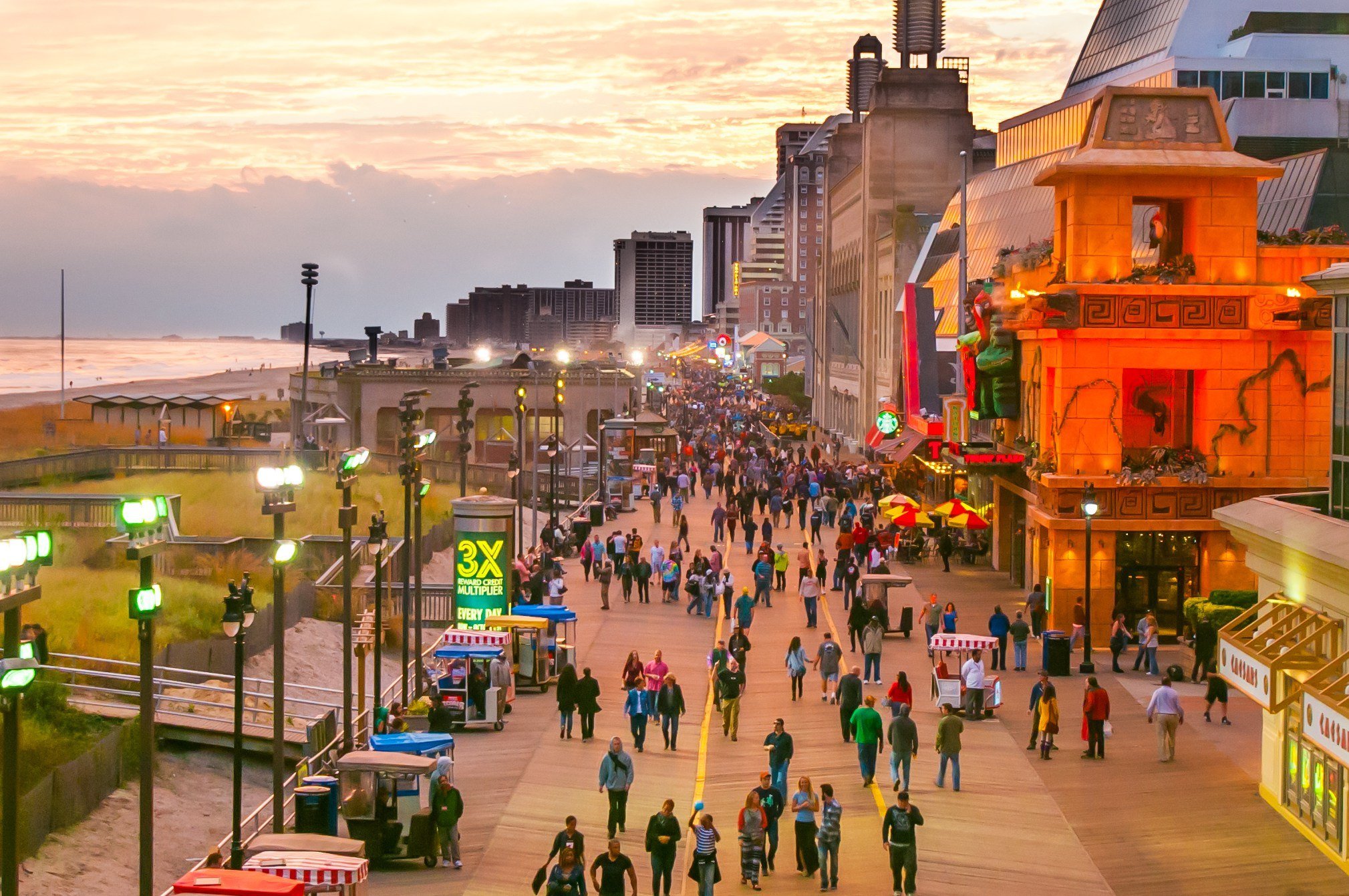 March marked the sector's best month ever, with total internet gaming win totaling $21,745,431. That's a more than 40 percent premium on the same month in 2016.
New Jersey's Division of Gaming Enforcement (DGE) shows in its revenue report that online gaming is playing a significant role in stabilizing Atlantic City. The remaining seven land-based casinos generated $200.1 million in win last month, meaning internet gambling sites accounted for almost 11 percent of New Jersey's total take.
The fact that for every $10 a casino made in New Jersey, over $1 came from its online operations, is certainly significant.
"For the first three months of 2017, internet gaming revenue is up 32 percent. The online industry is on pace for another record year," DGE Director David Rebuck told theAssociated Press.
Seventh Heaven
Five casinos in Atlantic City have closed their doors since 2014, and the remaining seven seems to be an ideal number. The land-based resorts also experienced a strong March, albeit not to the 40.2 percent tune online gambling mustered.
Borgata, Tropicana, Harrah's, Caesars, Golden Nugget, Bally's, and Resorts' $200.1 million total corresponds to a 6.7 percent year-over-year gain. Combined with the strong online revenues, New Jersey's current operators were up 9.3 percent for the month, and when the shuttered Trump Taj Mahal's 2016 income is taken out of the equation, the profit jumps 17 percent.
"Every month should be as good as March," New Jersey Casino Control Commission Chairman Matthew Levinson explained. "It's clear that casinos have started to grow the market and increase their profits. That is generating a lot of positive interest in Atlantic City."
Borgata once again led the way with $59.9 million, an 11.5 percent increase for the Marina District resort. Tropicana, which continues to benefit from being the Taj Mahal's designated reciprocal for former rewards members, posted $31.8 million. That's an almost 40 percent gain.
Five of the seven casinos all had positive months, with only Bally's (-2.2) and Golden Nugget (-1.7) in the red. Bally's is one of two land-based casinos that isn't currently engaged in online gaming. The other is Harrah's, but its parent company, Caesars, is heavily invested in internet casinos.
Poor Poker
One glaring number on the otherwise exciting DGE financial filing is internet poker. Peer-to-peer games, aka poker, were down 8.5 percent in March at online cardrooms.
Though online poker is up 2.4 percent through the first three months of the year, the card game continues to disappoint in the three states where it's legally regulated.
While the Northeast experienced an unusually warm winter, mid-March welcomed the season's biggest snowfall. Though central and southern parts of the state were sparred, Northern New Jersey received double-digit snowfall amounts that closed schools and businesses.
Unfortunately for PokerStars, partypoker, and 888poker, few apparently went to their computers and mobile devices to play poker while snowed in.
Similar Guides On This Topic