New Jersey Allows Casinos to Host Online Gambling Games for Delaware
Posted on: September 7, 2015, 01:24h.
Last updated on: July 26, 2022, 11:09h.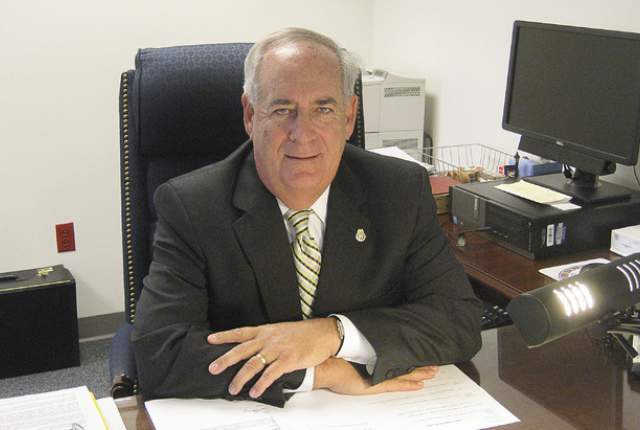 Regulated online gambling is still in its infancy in the United States, and so far, intrastate agreements on the subject have been pretty rare.
But a new arrangement will allow New Jersey to step out of its intrastate market for the first time, if only in a small way.
New Jersey's Division of Gaming Enforcement approved a plan that will allow Caesars Interactive Entertainment to host some online gambling services for the Delaware state lottery, with those games being based on servers located in Atlantic City.
Agreement Does Not Include Liquidity Sharing
That's far short of a complete interstate partnership, or even a liquidity sharing program that will see gamblers from the two states playing in the same games.
But it is a sign that New Jersey regulators are open to the idea of allowing companies in their state to work with online gambling operations elsewhere, something that could be a key to growing Internet gaming in the United States.
The new games went live for players in Delaware last Monday.
However, no announcement was made until Thursday, as officials wanted to see that everything was working as intended before alerting players to their new options.
The agreement sees Caesars Interactive working with SG Interactive, a division of Scientific Games. According to Caesars Interactive Senior Vice President Marco Ceccarelli, the decision by regulators to allow such a pact to move forward shows the kind of thinking necessary to grow regulated gambling markets.
"We are happy to do our part assisting regulators in New Jersey and Delaware and appreciate their progressive and innovative work to help continue to grow and push the regulated online gaming market forward in the United States," Ceccarelli said. 
First Intrastate Agreement Between New Jersey, Delaware
This marks the first time that two states have worked together to allow a company in one state to provide online casino games to consumers in another.
Delaware has previously entered into a liquidity sharing agreement with Nevada in order to share player pools for their online poker operations.
This agreement between Caesars Interactive and Scientific Games does not allow for player pool sharing. Instead, it is an agreement between two companies to share content, rather than a full compact between the states, which would be required for an intrastate poker network.
Still, regulators say it is a big step forward for the relationship between the two states when it comes to Internet gambling.
"This arrangement exemplifies a great collaborative effort between the Delaware Lottery, the New Jersey Division of Gaming Enforcement, Scientific Games and Caesars Interactive Entertainment," said David Rebuck, director of the New Jersey Division of Gaming Enforcement.
Delaware's online gambling industry is by far the smallest of the three regulated state markets in the United States, with New Jersey's being the largest (the third, Nevada, offers only online poker).
In July, the state took in just over $142,000 from its online gambling sites, which are operated by three racinos in the state.
However, there are concerns about the future of the online gambling market in the state. While the July numbers were up over the past few months, they were still down 17 percent year-over-year, and the state's online poker market hasn't seemed to benefit much from its liquidity agreement with Nevada.