New Atlantic City Mayor Marty Small Wants Sports Betting Revenue Tax Cut
Posted on: November 11, 2019, 10:41h.
Last updated on: November 11, 2019, 11:20h.
Atlantic City Mayor Marty Small says it's "unacceptable" that his town doesn't receive a direct cut of the tax revenue generated by legal sports betting in the beachfront town.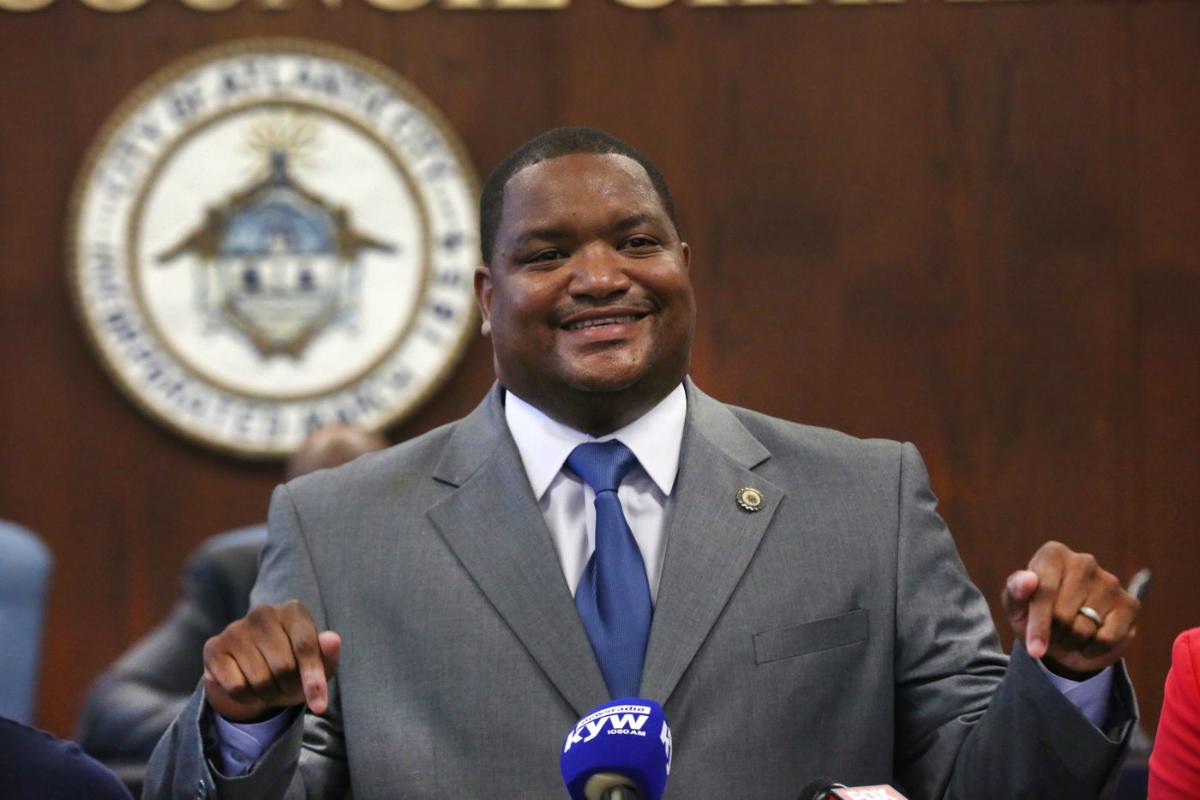 Small, who was voted in unanimously 8-0 last month by the Atlantic City Council to replace Mayor Frank Gilliam following his resignation and guilty plea to wire fraud.
Gilliam's ousting came after an FBI and IRS investigation found that he stole $87,000 from a youth basketball program he founded. His illegal activity cast further doubt on the political climate in Atlantic City.
Small says sports betting isn't providing a direct financial benefit to the town. He voiced his opinions on sports betting before the November 7 meeting of the Atlantic City Taxpayer's Association.
In 14 months, New Jersey has overtaken Las Vegas as the No. 1 sports betting destination, and a lot of it has to do with the success of Atlantic City, and a lot of it is online," Small explained. "But we don't get one penny. Just think about that. That's unacceptable."
Sports Betting Funds
How a sports bet is wagered determines how it's taxed in New Jersey.
Bets made in person are subject to an 8.5 percent tax, while online mobile wagers are taxed at 13 percent. Additionally, there is a 1.25 percent tax on both that is earmarked for the Casino Reinvestment Development Authority (CRDA) that is to "be used exclusively for tourism and marketing programs for the City of Atlantic City."
No sports betting tax goes directly to Atlantic City coffers. That's different from how sports betting revenue at the state's two racetrack sportsbooks – Meadowlands and Monmouth Park – is taxed.
East Rutherford and Oceanport both receive a 0.75 percent cut of the sports betting revenue. Their host counties, respectively Bergen and Monmouth, also collect 0.5 percent.
The law mandates that the local funds be used for "economic development purposes, which shall include, but not be limited to, improvements to transportation and infrastructure, tourism, public safety, and properties located on or near the racetrack."
Through September, land-based sports betting has generated $3.24 million in taxes. Online sportsbooks have generated more than $19.8 million in tax funds.
State Control
Critics to the sports betting tax revenue structure believe the scheme was deployed by lawmakers in Trenton who don't trust the local government in Atlantic City.
The state continues to maintain governance over Atlantic City, and that will last through 2021. Governor Phil Murphy (D) campaigned on returning power to local leaders, but reversed his position after winning the 2016 election.
"Atlantic City is on the rise," Murphy said last fall. "But I don't want to see this great and historical city on the mat again. This is not the end of our efforts. This is just the beginning."
Lt. Gov. Shelia Oliver added in April that the state takeover will last until local "government effectiveness and accountability" has been proven.
Small has had his own public scandals. He was charged twice – and acquitted twice – on allegations of election fraud in 2006 and 2011. He claims the prosecutions were politically motivated and unwarranted.
Most Read