Nevada State Gaming Revenue Up As Las Vegas Recovery Continues
Posted on: May 5, 2014, 05:30h.
Last updated on: October 11, 2022, 04:18h.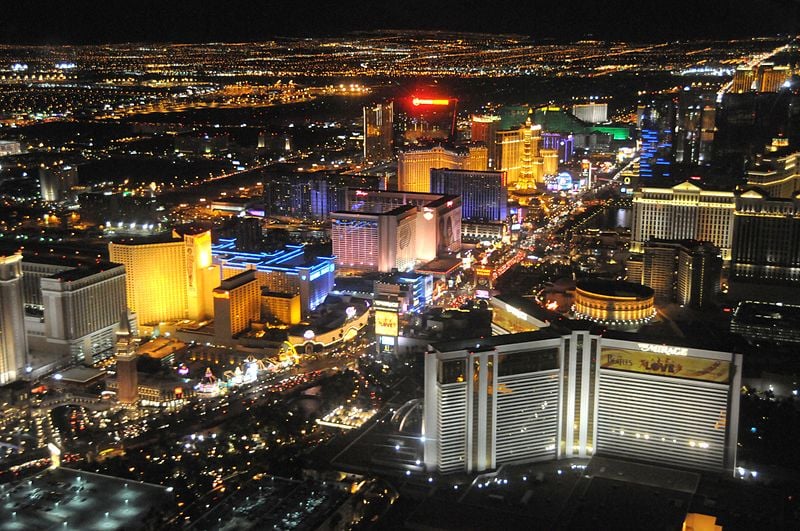 Signs that Las Vegas continues on the road to financial recovery, as the Nevada Gaming Control Board announced that statewide revenue had increased 7.6 percent, to $982.2 million, during the month of March, and by 10.9 percent on the Strip, to $560.7 million.
The figures reverse a two-month decline in gaming revenue so far in 2014, with table games, and baccarat in particular, yielding a robust turnover. Year-over-year, baccarat revenue increased by 39.9 percent in March, while craps revenue grew by 36 percent, and blackjack up by 6.1 percent.
Slot machine turnover, meanwhile, was up 3.8 percent, showing an increase for the third month in a row. Baccarat, a high roller game which analysts believe was instrumental in keeping the casinos afloat in the wake of the financial crisis, grew to $101.8 million in revenue, with the cards favoring the house 4 percent more than they did last year. However, even without baccarat, statewide revenues would still be up 4.8 percent across the board.
New Demographic
The figures show signs that customers are spending – and gambling – again, although they also suggest a new affluent Vegas demographic is emerging – one that spends money on table gaming, nightlife, restaurants and attractions, rather than funneling money into just slot machines.
The results have been aided, say analysts, by new attractions and large conventions which have increased the volume of visitors. It's been suggested that the ConExpo-Con/Agg construction trade show, the opening of The Linq, the annual NASCAR Sprint Cup event, and college basketball tournaments have all played their part in turning the results around.
"The Las Vegas Strip numbers were pretty solid," said Union Gaming Group analyst Robert Shore. "Historically, March has been one of the strongest months for Las Vegas demand."
Good Times Ahead
However, March 2014 has been particularly strong and may be a sign of good times ahead – with Strip casinos enjoying the highest revenue increase in Clark County, up 15 percent. Downtown, meanwhile, was up 12 percent. Gaming taxes collected based on March revenue was $84.1 million, a year-on-year increase of 7.39 percent.
While things might be rosy in Southern Nevada, there's still cause for concern to the north, in Reno, where revenue plummeted by nearly 11 percent. South Lake Tahoe was an exception in Northern Nevada, however, with resorts and casinos on the lake reporting a 32 percent year-on-year increase, with almost $15 million in March revenue, putting an end to five months of decline.
Meanwhile, Nevada's three online poker sites – Ultimate Poker, WSOP.com and relative newcomer Real Gaming, brought in a total of $926,000, well short of pre-regulation predictions, but still an encouraging increase of 12.2 percent over February's results. Online poker has been legal for 11 months in Nevada now, with a total revenue haul of $9.4 million.
While the results are heartening, the big winners are the large casino companies – the likes of MGM, Caesars and Las Vegas Sands – that are able to spread baccarat, cater to the high rollers, and already have their revenue boosted by operations in Macau and elsewhere. Smaller operations may have longer to wait before they feel the real benefits of a plodding economic recovery. However, in the meantime, they can console themselves with the fact that visitors are slowly returning to Sin City.