Nevada Launches Contact Tracing App, 'COVID Trace,' Urges Tourists to Sign Up
Posted on: August 25, 2020, 07:55h.
Last updated on: August 26, 2020, 11:47h.
Nevada's Department of Health and Human Services (DHHS) called on tourists and state residents alike to download the state's new contact tracing app, "COVID Trace," launched Monday.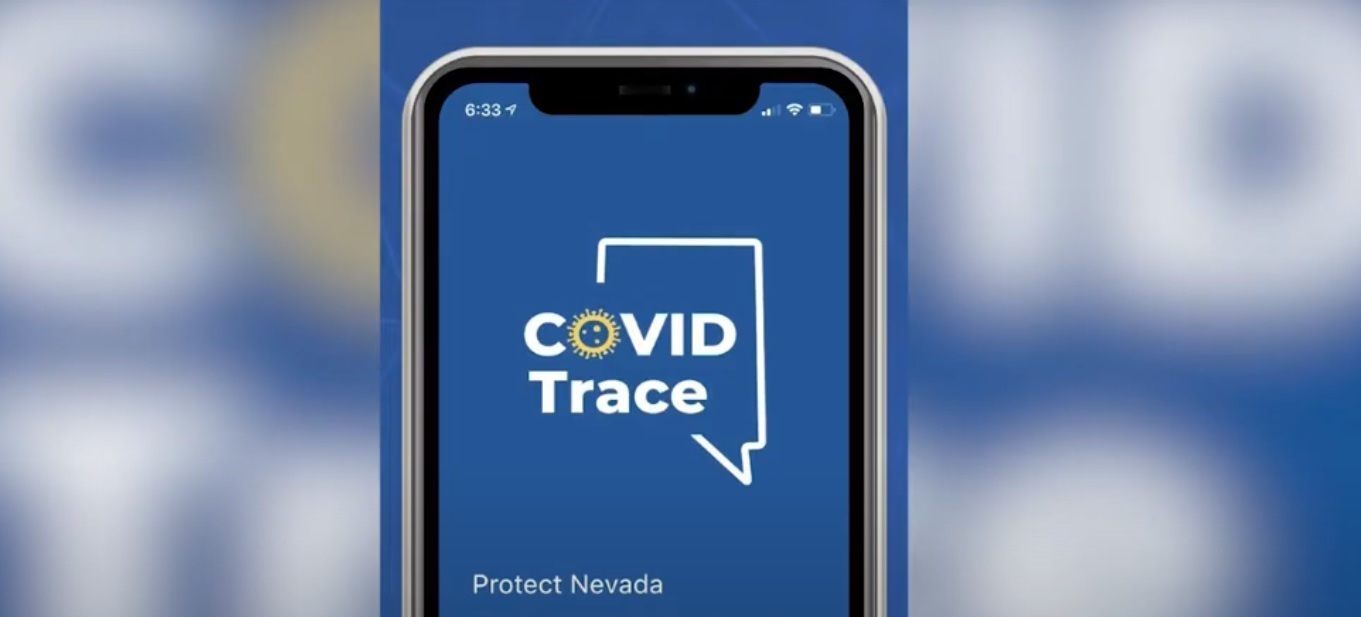 The opt-in app has been developed in collaboration between Apple and Google, and is similar to those already launched in Virginia and Alabama. It's hoped the app will prove to be a godsend for a tourist state that has struggled to keep track of the ebb and flow of its transitory population since emerging from lockdown.
New reported coronavirus cases have increased more than sixfold since Nevada reopened its casinos and other nonessential business in May and early June. As of Tuesday morning, the state had reported 66,075 confirmed cases and 1,200 deaths. Over the past seven days, there has been an average of 579 cases per day, although this is a 30 percent decrease from the average two weeks ago.
Bluetooth Scans
The app will allow people who have tested positive for COVID-19 to anonymously inform those they previously encountered of potential exposure. It uses algorithms and Bluetooth scanning to determine whether two people have had close enough contact to warrant concern.
At a press conference Friday, the DHHS touted the anonymity of the technology, emphasizing that no personal information would be collected or stored by the app. However, since it's completely voluntary, it relies on a critical mass of adoption to be effective.
"The DHHS created this app so Nevadans can make use of the latest technology to keep themselves and their families safe and fight the COVID-19 pandemic," said Julia Peek, Nevada deputy administrator of Community Health Services, in a statement. "By working together and using every tool at our disposal, we can protect our communities and flatten the curve."
Divulging Hotspots
Speaking at the same press conference, Nevada Governor Steve Sisolak (D) said state officials may start publicly naming coronavirus hotspots, including casinos. Unlike some venues, the gaming floors have remained open throughout Nevada's second virus spike.
The governor has come under pressure to publish state data on case clusters and possible "super spreader" events within the state. But he also offered a word of caution about the need to protect businesses and the economy.
"People might give you five, six, 10, or 20 places that they've visited where they might have contracted the disease. But they can't specify the one place where they actually did," he said, as reported by The Reno Gazette-Journal. "We have to be very careful to make sure businesses aren't harmed by half-information being put out there."
Similar Guides On This Topic