Nevada Gaming Regulators Working On Rules For Skill Games
Posted on: June 25, 2015, 12:57h.
Last updated on: June 25, 2015, 12:57h.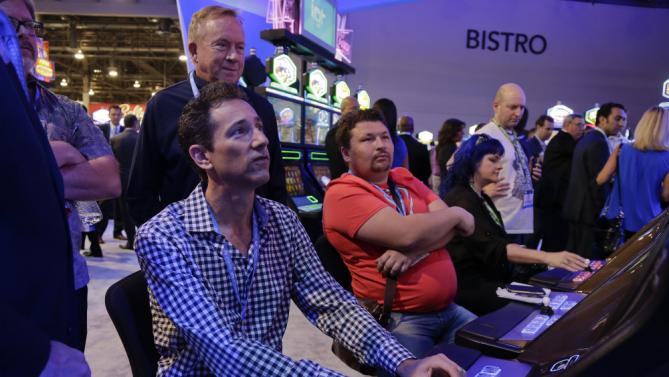 Nevada is preparing to introduce games at casinos that will allow you to test your skill just as much as your luck.
But the rules for such games still need to be written, and that is what regulators and manufacturers tried to work on together this week.
On Wednesday, representatives from gaming equipment companies met up with Nevada regulators for a workshop on the rules and regulations that will govern slot machines that include skill elements.
The two sides were working on putting together a draft of the new rules.
New Games, New Rules
At first glance, it might seem like an easy task: simply change a few lines of existing slots regulations and be done with it. But the range of possibilities for skill-based elements in games means that the old rules simply make little sense with these new games.
New games could allow multiple players on a single machines and variable payout systems. Some could even incorporate social networking functions to make them more attractive.
"The game may not look like a slot machine," said Attorney Dan Reaser, representing the Association of Gaming Equipment, as he held up a mobile tablet to show the changing face of the gaming industry. "It's about bringing the next big thing to the gaming market."
According to Reaser, the AGE would like to see the regulations define three different types of games: those based on chance, those based on skill, and hybrid games that combine the two elements.
Skill Games Designed to Attract Younger Crowd
It has been no secret in the gaming industry that slot machines, long the largest driver of revenues for casinos, simply are not as attractive to younger generations of gamblers.
Industry officials are hoping that by allowing players to enjoy arcade-like features and influence their own results, younger gamblers might come back to the one-armed bandits.
The importance of that task was not lost on those in attendance.
"This is the most important regulation I've worked on in 17 years," said A.G. Burnett, chairman of the Nevada Gaming Control Board. "This is a turning point that could reinvigorate the slot machine floor."
But while this may be the latest attempt to bring younger gamblers back to the slots floor, there is no guarantee that it will work.
"The real test will be whether or not a skill-based slot product will be enough to encourage a younger demographic, a consumer group that is showing less interest to spend their time and income on casino games of pure chance, like slot machines, than previous generations," gaming analyst Pete Trombetta wrote in a report from Moody's Investors Service.
The good news for the industry is that both the game creators and the state regulators appeared to be on board with the general idea of bringing skill-based games into casinos, though it may still take some time to work out the details.
More workshops are expected to take place later this summer before the regulations are finalized.
Other states may also be looking at how the Nevada regulations play out.
New Jersey also approved skill-based games earlier this year, though it isn't clear whether they plan for their regulatory framework to be similar to the one in Nevada.