Nevada Gaming Commission to Deliberate Wynn Resorts Penalty This Week
Posted on: February 25, 2019, 09:59h.
Last updated on: February 25, 2019, 09:59h.
The four-person Nevada Gaming Commission (NGC) will meet tomorrow to discuss a potential penalty against Wynn Resorts following the state's 10-count sexual harassment complaint against the company.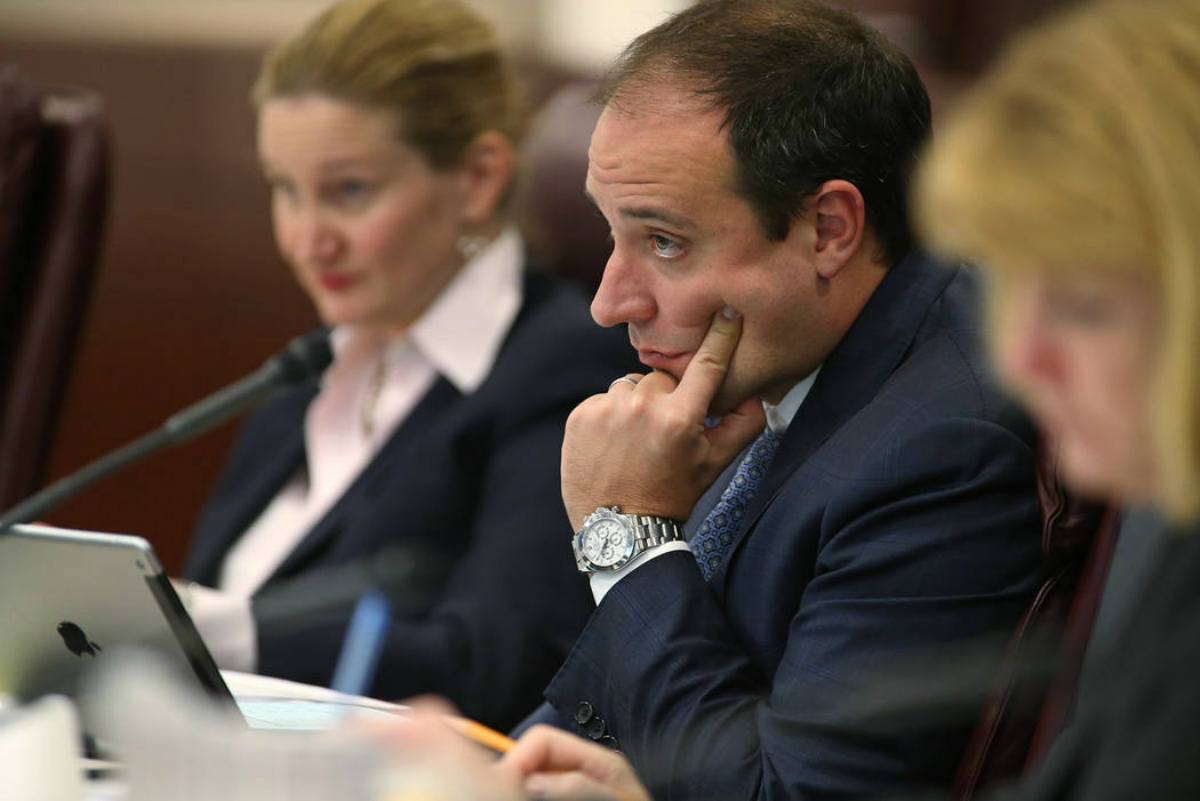 In January, Wynn Resorts and the Nevada Gaming Control Board (NGCB) announced a settlement had been reached in relation to the state's investigation into Steve Wynn's alleged sexual harassment of female workers. In a 22-page complaint, the NGCB's Investigations Division found that on at least seven occasions Wynn Resorts executives were made aware of the CEO's alleged actions, but did little in response.
The NGCB concluded that Steve Wynn's actions were "inappropriate and unsuitable." The casino operator will retain its gaming license, but agreed to a potential financial penalty in the settlement.
The Nevada Gaming Commission – which oversees the NGCB – is tasked with determining what that penalty might be. Mr. Wynn has maintained that he never acted inappropriately with female staffers.
Penalty Stakes
The Las Vegas Review-Journal's Richard Velotta says the costliest penalty ever imposed by the NGC was $5.5 million. The fine was levied on Cantor G&W Holdings in 2014, which is now known as CG Technology.
The Commission imposed the $5.5 million fine against the sportsbook operator for its alleged participation in an illegal sports wagering scheme. Michael Colbert, the company's former risk management director, was deemed by the NGC to have been operating an illegal sports betting ring that took an estimated $34 million in wagers.
Today is a bad day," NGC Commissioner Tony Alamo said that year. "This is an enormously large sum of money. This is a revenue get. That's not our goal. Our goal is to punish."
Alamo said he didn't want CG Technology to come before the commission again for a similar incident, as the commissioner said the scandal gave Nevada's gaming industry "a black eye."
But last year, CG Technology was again before the NGC. Nevada gaming regulators found that the company took illegal out-of-state mobile bets. CG agreed to pay the state $1.75 million, plus an additional $250,000 donation to the Nevada Council on Problem Gaming.
Wynn Executives to Attend
When the NGC meets Tuesday to review the Wynn Resorts investigation, the company's two highest ranking officials are scheduled to be in attendance. CEO Matt Maddox – who replaced Steve Wynn following his resignation last year – and Board Chairman Phil Satre are both expected to be at the Nevada Gaming Commission Special Meeting in Las Vegas.
After The Wall Street Journal first exposed the sexual harassment allegations against Wynn and the billionaire's subsequent resignation, the company decided to split the roles of chairman and CEO into two positions. While Maddox was elevated to chief executive, Wynn Resorts brought in Satre – an industry veteran with decades of experience, to the board.
Satre is said to have been picked by Elaine Wynn, who became the company's largest shareholder after her former husband sold off his stake.
Wynn Resorts has been doing its best to save its public image over the last 12 months. Along with a board shakeup, the company has implemented numerous policies to better protect against sexual harassment. They include the elimination of in-room salon services, and housekeepers are now equipped with emergency alert devices.
Similar Guides On This Topic