Nevada Gambling Revenues Decline in October
Posted on: December 4, 2014, 04:19h.
Last updated on: December 4, 2014, 04:20h.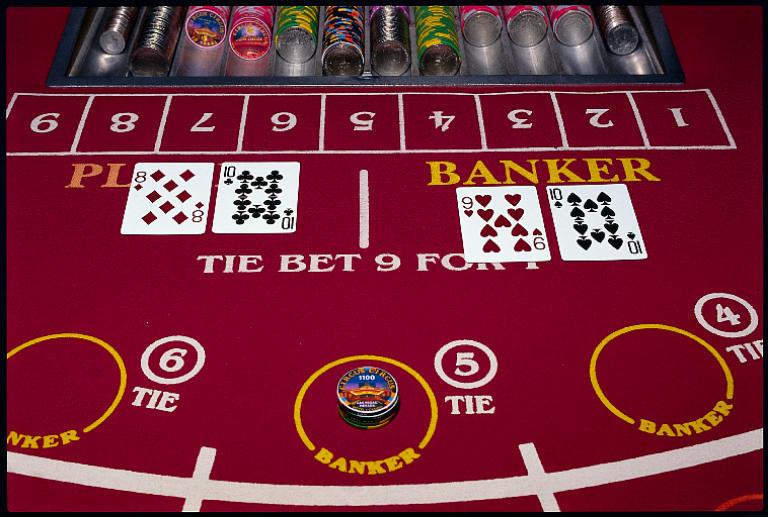 Nevada gambling revenues fell for the third straight month in October, but analysts say that the news is still positive overall for the state's gaming industry.
Overall, gaming revenues were down 4.3 percent year-over-year, coming in at $913.6 million for the month. That decline was also seen on the Las Vegas Strip, were revenues were down about 5.6 percent.
Lower Baccarat Wagering Causes Decline
Most of those losses could be attributed to a drop in winnings obtained through baccarat.
The table game, popular among high rollers (particularly from Asia) has become one that is very important to the gaming industry in Las Vegas.
But revenues from that game were down 35.5 percent on the Strip when compared to last October, enough to pull down the revenue totals for the entire industry.
A closer look at the numbers shows that while there really was a baccarat decline, it wasn't quite as bad as the revenue figures make it look.
Wagering on baccarat was down about 15 percent year-over-year, the second month in a row that betting on the game had dropped by a double-digit percentage.
That was joined by a drop in the casinos' hold on baccarat, which fell to 10 percent compared to 13.3 percent last October. In other words, less play combined with bad luck led to a dramatic decline.
Slots, Other Revenues Remain Strong
Analysts were rather pleased with revenues outside of baccarat, however. Slots revenues were up, particularly on the Las Vegas Strip, where revenues increased by almost seven percent.
That, combined with an increase in the passengers coming through McCarran International Airport, suggested to analysts that the overall outlook for Las Vegas is still strong.
"At this point, we view the Las Vegas story as one heavily predicated on the ongoing mass-market recovery," said gaming analyst Steven Wieczynski, who works for Stifel Nicolaus Capital Markets.
Analysts also noted that non-gaming revenues continue to look strong for Las Vegas. One increasingly popular metric is revenue per available hotel room, which was up six percent over the course of the third quarter.
Overall, the drop in revenues was not seen as a surprise.
"We have been forecasting flat-to-down gaming revenue for the year and the fourth quarter specifically," said Deutsche Bank gaming analyst Carlo Santarelli.
Online poker revenues also declined in October, falling to just $665,000. That's the lowest figure since state regulators began publishing revenue figures for the Internet poker industry, and represents the fourth straight decline since the industry brought in over $1 million in revenue in June.
That peak was fueled by the World Series of Poker, which brought in a large influx of professional poker players to Las Vegas. With the shutdown of Ultimate Poker in November, it is likely that the revenue declines will continue for at least the near future.
There are now just two regulated online poker sites in the state: WSOP.com, which has almost all of the remaining traffic, and South Point's Real Gaming site, which has yet to put together a solid player base despite making efforts to attract former Ultimate Poker players.
Overall, Nevada gaming revenues are down 0.5 percent for the year, with Las Vegas Strip revenues down just 0.1 percent.
Most Read