Nevada Casinos Set Fiscal Year Record, Gaming Revenue Tops $14.6B
Posted on: July 29, 2022, 12:55h.
Last updated on: July 29, 2022, 02:04h.
Nevada casinos just experienced their best 12-month period ever.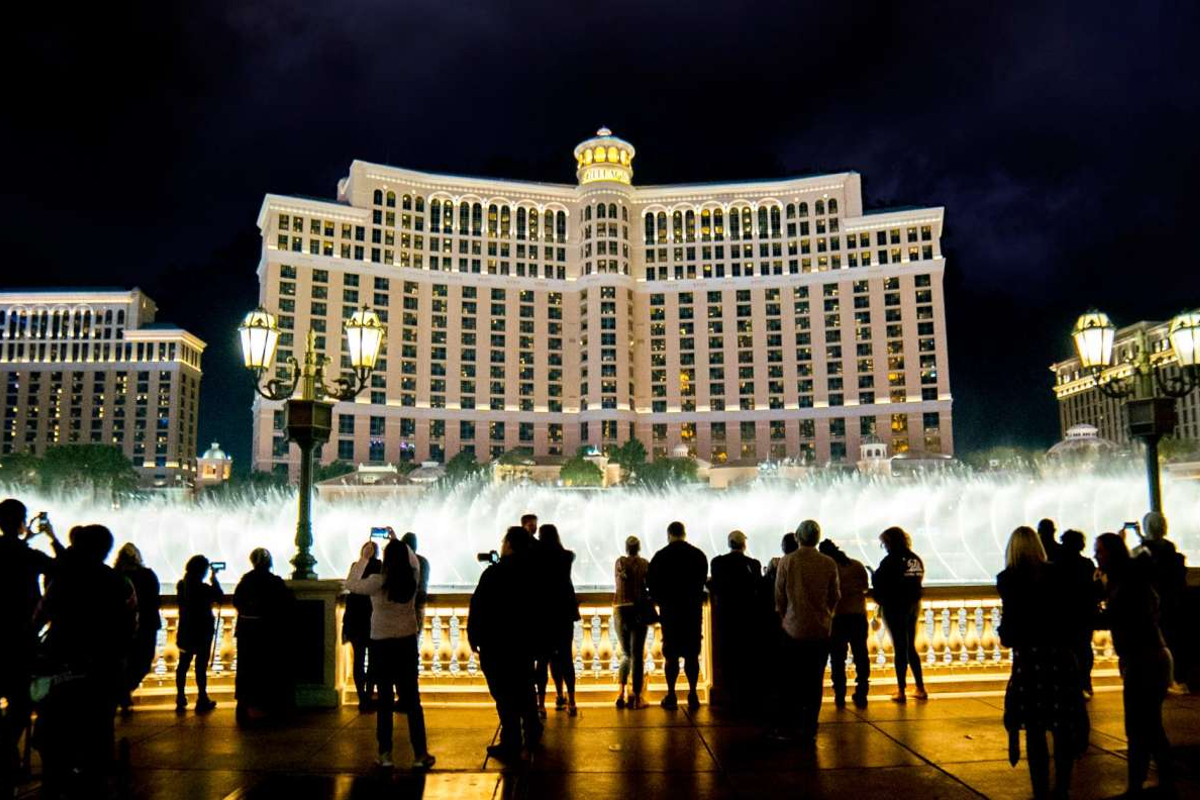 The Nevada Gaming Control Board reports that gross gaming revenue (GGR) for the 2021-22 fiscal year, which ended June 30, totaled $14.63 billion. That is easily the best 12-month span in the history of legal gambling in Nevada.
The previous best fiscal year was set in 2007-08 when Nevada casinos won $12.7 billion off of gamblers.
Gaming continues to flourish in Las Vegas despite economic headwinds highlighted by record inflation. But June 2022 maintained the state's historic run of generating at least $1 billion in monthly GGR.
June's haul came in at $1.27 billion — an 8% year-over-year increase. June 2022 was 24% higher than pre-pandemic June 2019.
The Las Vegas Strip, of course, led the way, casinos there pulling in $734.8 million. Strip gaming surged in June, as the 40 licensed gaming properties experienced a revenue spike of 23% from June 2021.
While the Las Vegas Strip thrived in June, many other markets went in the other direction. Downtown Las Vegas casinos, for example, won a little less than $70 million, a 12% drop.
Slowdown Felt Outside Las Vegas
Nevada casinos have now won at least $1 billion in each of the previous 16 months. To highlight just how much the pandemic's pent-up demand is driving casino play in Nevada, between 2009 through early 2019, Nevada casinos didn't win $1 billion or more in even three consecutive months.
Previously, Nevada's best 10-digit GGR steak was eight months. That run occurred in the fall of 2006 through the spring of 2007.
Though the US economy has shrunk for two consecutive quarters — historically the benchmark of a recession — Nevada gaming continues to thrive.
"Nevada continued to record gaming win amounts in excess of pre-pandemic levels in June with $1.28 billion in win," said Michael Lawton, the Nevada Gaming Control Board's senior economic analyst.
But excluding the Las Vegas Strip, June wasn't exactly glowing for other metered markets. Along with downtown Las Vegas, the Boulder Strip's $86 million in GGR was almost 12% below June 2021, and Laughlin fell nearly 15% to $36.4 million.
Casinos in Washoe County, home to Reno, saw their gaming win drop 3% to $85.6 million. Lawton chalked up the declines to difficult comparisons set in 2021.
"The majority of the submarkets in Clark County, in addition to several submarkets outside of Clark County, continue to face difficult year-over-year comparisons, and growth, as anticipated, is decelerating compared with calendar year 2021," Lawton wrote. "On the positive side, with the exception of North Las Vegas and Laughlin, all the major submarkets' gaming win totals increased over June 2019."
Caution Ahead
John DeCree, a senior gaming analyst at CBRE Equity Research, believes the unprecedented gaming run could be headed for a slower pace.
With the US now presumably heading into an official recession after two consecutive quarters of GDP contraction, the market continues to look for signs of a slowdown in consumer spending. Although these trends have not surfaced yet in Las Vegas, it would seem logical or prudent to at least assume some impact over time on leisure spending," DeCree wrote in an industry note.
However, DeCree explained that any decline in domestic leisure spending as a result of a recession could be offset on the Las Vegas Strip. That would be accomplished by the return of group and international visitation, as well as convention business.