Nevada Casino Revenue Falls Three Percent in March, Sportsbooks Set Betting Record but Poor Hold
Posted on: May 1, 2016, 08:55h.
Last updated on: April 29, 2016, 11:29h.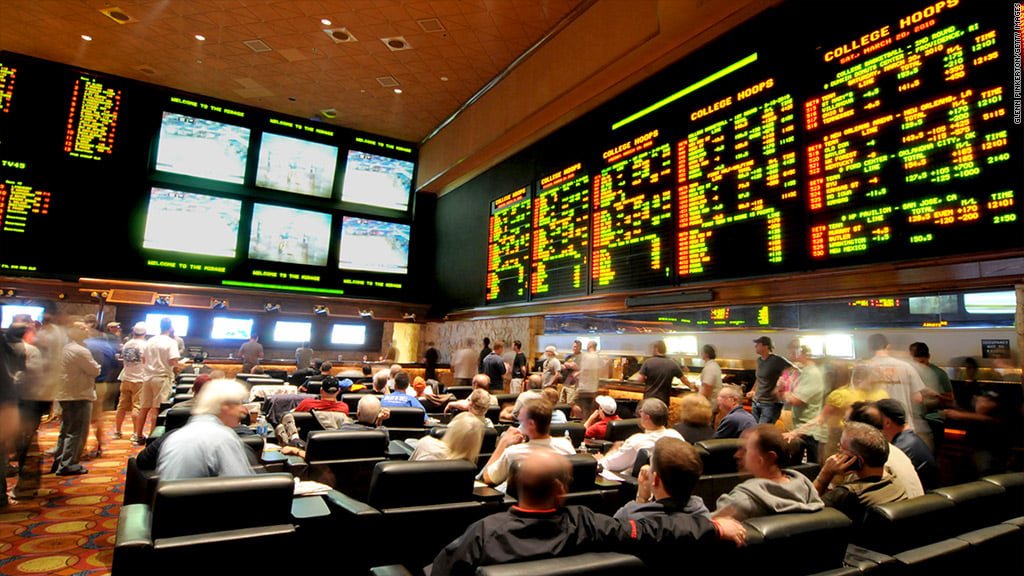 Nevada casino revenue dropped three percent in March compared to the same month in 2015 as baccarat fell statewide and sportsbooks struggled to maintain reasonable holds on sports betting.
Overall, the state's casinos won $922.2 million last month, $29 million less than in 2015. That correlates to roughly eight percent lower tax income for the state, or about $2 million.
"I think we expected a little bit more this month, but it didn't happen," Nevada Gaming Control Board Senior Research Analyst Michael Lawton told the Associated Press.
While there were some bright spots across the Silver State, primarily in Reno and South Lake Tahoe, numerous gaming culprits can be held accountable for the downturn in the Las Vegas area including slots and sports betting.
Unlucky Streak
As is the case for the majority of gamblers who frequent Sin City, the luck ran out for Las Vegas operators as the tables turned against them in March.
While casinos can do little to combat a reduction in play at baccarat tables, proceeds from the game down three and a half percent, gaming executives will certainly take issue with what was a rather dismal performance at the sportsbooks.
Nevada books recorded $458 million in sports wagers in March, a new record for any single month. The problem is, the oddsmakers won just 2.1 percent more than the bettors, translating into a win of just $9.6 million spread across the state's 89 sportsbooks.
March Madness was unquestionably risky business in 2016. With no clear favorite to win the college basketball national title and a host of teams capable of reaching the Final Four in Houston, fans flocked to hedge their bets.
Only one #1 seeded team reached the final two games, and #10 Syracuse was the Cinderella story of the tournament. Villanova's first national title in 31 years provided big wins for the Philadelphia faithful who put money where their hearts were.
Though Las Vegas technically still won, holding only 2.1 percent of $458 million felt like watching money walk out the door to floor bosses.
Nevada sportsbooks have averaged a win percentage of more than five percent over the last three years.
Casinos will experience a considerable drawback in betting totals in April as the month featured little to entice sports gamblers to Nevada. Fortunately, May is right around the corner, and with it comes the Kentucky Derby and Preakness horse racing spectacles.
Slots Pull Back
In addition to the sportsbooks, slots also had less than stellar performances for Nevada casinos. Though gamblers put $9.3 billion into the machines, the house won just 6.6 percent for a win of $616.6 million.
According to the UNLV Center for Gaming Research, the average hold rating for slot machines statewide in Nevada between 2004 and 2016 has been 6.9 percent. While a difference of 0.3 might seem trivial, when dealing with a figure of $9.3 billion it equates to a loss of roughly $28 million.
Most Read